Two events were the highlight of my past summer. The first one was preparing to move to the Chicago area, where I would join the Loyola Stritch School of Medicine MD-PhD program. An MD-PhD program is a highly competitive seven-year program that upon completion grants both a medical degree and a doctorate degree. This event was the first step to fulfill my dream of being a physician and an opportunity to experience a world I had never known. Due to my undocumented immigrant status, I had never lived outside of the New Mexico-Mexico border area.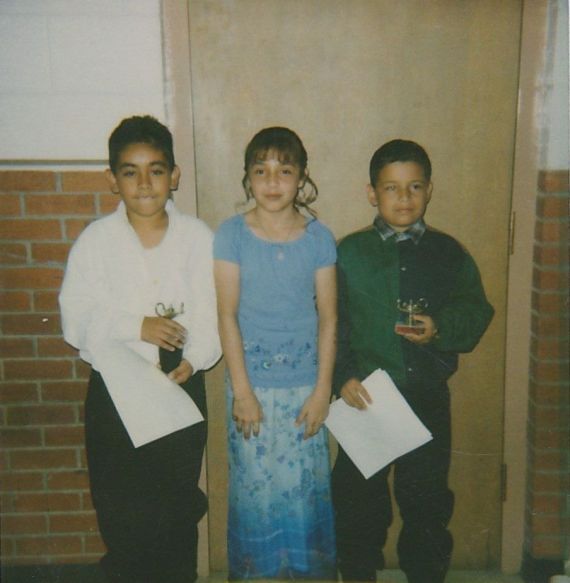 Elementary school graduation with my cousins, one year after my family settled in the United States (2000).
The second event this summer was a notification by the U.S. Department of State to submit paperwork to receive permanent residence in this country. Over 18 years ago, my uncle had submitted a family-sponsored visa application on behalf of my family. Because only a finite number of visas are granted each year, we were told it would take 10 to 12 years before receiving one. I would live through my childhood, teens, and college years waiting for this date, even after the expected date arrived without any notice. But the day was finally here, we would finally begin the process to be legal residents of this nation.
The celebration was short-lived. Upon speaking with an immigration lawyer, my sister and I were informed that we were no longer part of the family application. Had my sister and I been 22 or 23 years old, the lawyer could have made a case for us, but age 25 and 26 was out of the question. As per immigration guidelines, we were no longer part of our family. Despite standing "in line" since we were small children, the process had taken so long that it had disqualified us.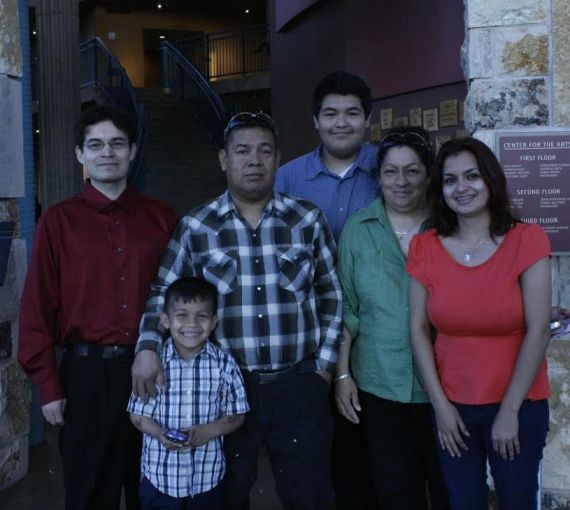 NMSU award ceremony with my family (Left to right: Myself, my youngest brother, my father, my brother, my mother, and my sister). My brothers are U.S. citizens, while my parents may soon obtain a U.S. visa from the application process our family began 18 years ago (2015).
We were told that in five years my U.S.-citizen brother could begin a new family-sponsored visa application for us, but it would take an additional 18 or 20 years until a visa could be issued. It will be the year 2040 and I will be 51 years old by then. Even if I were to become a physician in the future, this would not expedite being granted legal status in the United States. As extreme and personal as this story sounds, it is the norm of our immigration system.
Throughout the summer, I could not help but compare my acceptance into an MD-PhD program and my inability to obtain a U.S. visa. In 2014 there were over 731,000 applications to U.S. medical schools. Of these, only 20,343 students were accepted. Due to the competitiveness of MD-PhD programs, this same year there were only 626 MD-PhD matriculants in the entire nation. I am one of the first undocumented immigrant students to have been accepted into an MD-PhD program.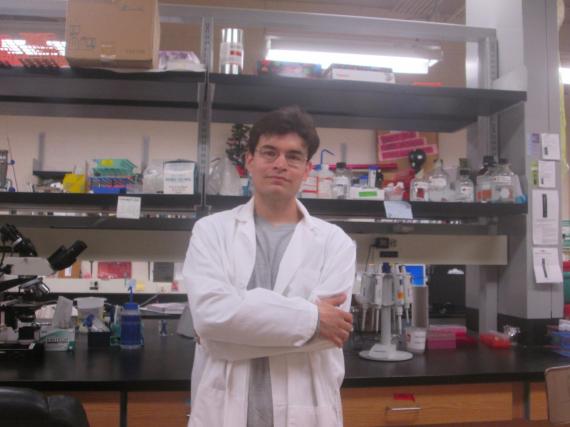 Working in the laboratory where I received my Master's degree (2015).
There are inherent difficulties in being admitted to medical school as an undocumented immigrant student. Students face the challenge of not only lacking a legal immigration status, but many are also members of underrepresented minorities, first-generation college students, children from low income households, members from underserved communities, and may have had minimal access to work or financial aid opportunities during college. Despite these obstacles, undocumented immigrant students are currently enrolled in medical school programs throughout the nation. How can these students succeed when they have nearly a one-in-a-million chance of doing so?
It is because we are given that chance. No matter how small the prospect is, no matter how torturous the path, we have the opportunity to be considered alongside all the other 731,000 medical school applications. The fundamental reason that I was accepted into an MD-PhD program is because I was given a chance. And yet at one point in my visa application process, the chance of obtaining legal residence became non-existent.
My story is not a unique story. This is the story of a person who wishes to be an asset to this nation. A person who has lived in this country for nearly 20 years without unlawful action. A person who attempted by all means available to obtain legal residence. And through all this, a person who still finds themselves undocumented now and for the foreseeable future. It is a story shared by millions of children, students, and trained professionals currently in the United States.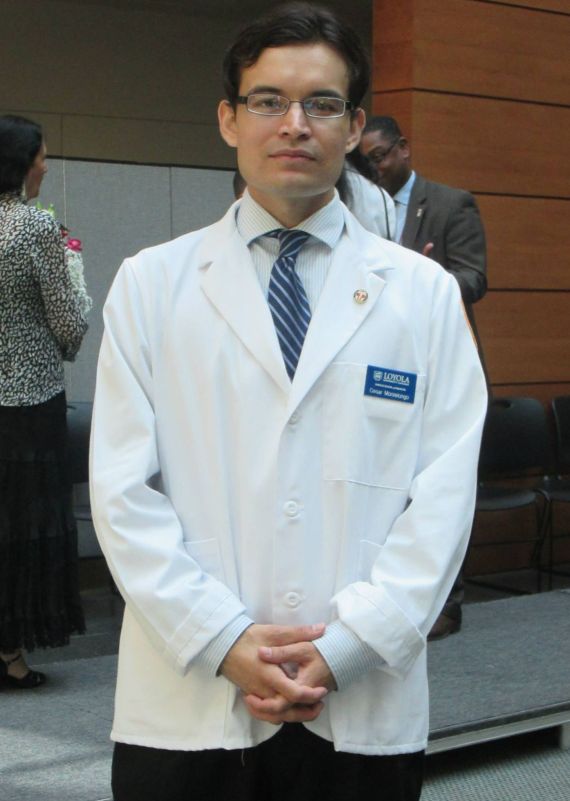 White coat ceremony at Stritch School of Medicine (2015).
Popular in the Community