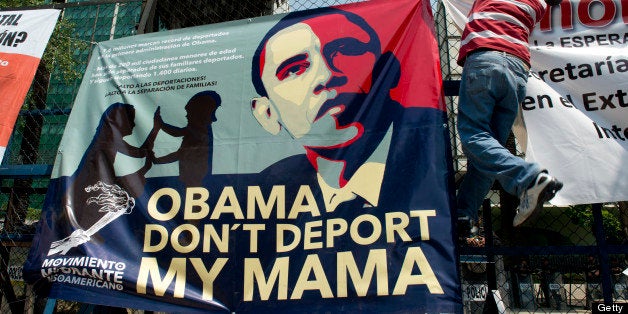 Jose Mejia Rodriguez, an undocumented immigrant from Mexico, had already been working and living in Arizona for the past 14 years when he was arrested last October during a workplace raid conducted by Maricopa County Sheriff Joe Arpaio's deputies.
Rodriguez, a father of three U.S. citizens, was taken to the Eloy Detention Center, where a judge told him he didn't qualify for bail and would be deported immediately.
It was then that Rodriguez contacted Puente Arizona, a grassroots organization that advocates for human rights. The group ultimately helped stop his deportation. He was released in June after being detained for eight months.
Now, the 39-year-old is in Washington, D.C., to participate in a week-long fast intended to call on President Barack Obama to stop deportations of undocumented immigrants while Congress debates immigration reform.
"I traveled 39 hours from Arizona to Washington to bring this message to the president: Stop the deportations, stop the raids," Rodriguez said at a press conference held Monday to kickoff the week of action. "He has the power in his hands to stop this. I don't want other families to suffer like mine did."
No indication that Obama will act to stop deportations
As the immigration reform debate continues in Congress, Obama has said repeatedly that he doesn't have plans to stop deportations of those who could qualify for a path to citizenship under immigration reform legislation.
The Obama administration deports about 1,200 undocumented immigrants everyday. Approximately 400,000 people have been deported every year since Obama took office in 2009.
"I think it is important to remind everybody that, as I said I think previously, and I'm not a king. I am the head of the executive branch of government. I'm required to follow the law."
The issue of deportations was raised again during a meeting between the president and members of the Congressional Hispanic Caucus on July 10. CHC members expressed concerns about the impact that the record number of deportations is having on immigrant families.
However, Gutierrez said he'd rather not discuss the details of the exchange and indicated that the Obama administration will continue with the deportations.
But advocates are hoping Obama will change his mind. They are calling on the president to use his executive power to stop deportations of those who would qualify for immigration reform, just like he did with undocumented youth through the deferred action program last summer.
"We need the president to take action," Marisa Franco, organizer with NDLON, said at Monday's press conference. "We need the president to suspend deportations."
Immigrants facing deportation hope Obama will act
Antonio Vanegas and Israel Lopez, two undocumented immigrants from Guatemala who are in deportation proceedings, say they also hope Obama will act to stop deportations. Both of them are joining Rodriguez and nine others to participate in the fast taking place at Freedom Plaza in Washington, D.C., this week.
During Monday's press conference, they recounted how they were arrested and put in deportation proceedings, in an attempt to put a human face to the issue of deportations.
Vanegas said he spent three years working more than 70 hours a week and making $6.50 an hour at the Ronald Reagan Federal Building in Washington, D.C. After Vanegas participated in a one-day strike asking to be paid minimum wage, he lost his job and was turned over to Immigration and Customs Enforcement (ICE) last August. He was released after being detained for four days.
Lopez said he was among a group of day laborers who were standing on a corner in Chicago looking for work in June when several ICE agents approached them and asked for their identification. The agents arrested Lopez after he showed them his consulate ID card. He was released after being detained for about a day.
Immigrant rights organizations and labor groups organized national campaigns to release Vanegas and Lopez. However, both men could still be deported. They have pending court dates.
Franco said she hopes Obama and members of Congress will demonstrate the same "courage and the leadership" that Rodriguez, Vanegas and Lopez are demonstrating by participating in the fast and sharing their stories.
"The purpose of this week is to demonstrate that courage to show the way forward," she added. "A way forward that isn't the enforcement-only approach, but a way forward that expands civil human rights and labor rights — and is an agenda that is about inclusion, not exclusion."
Before You Go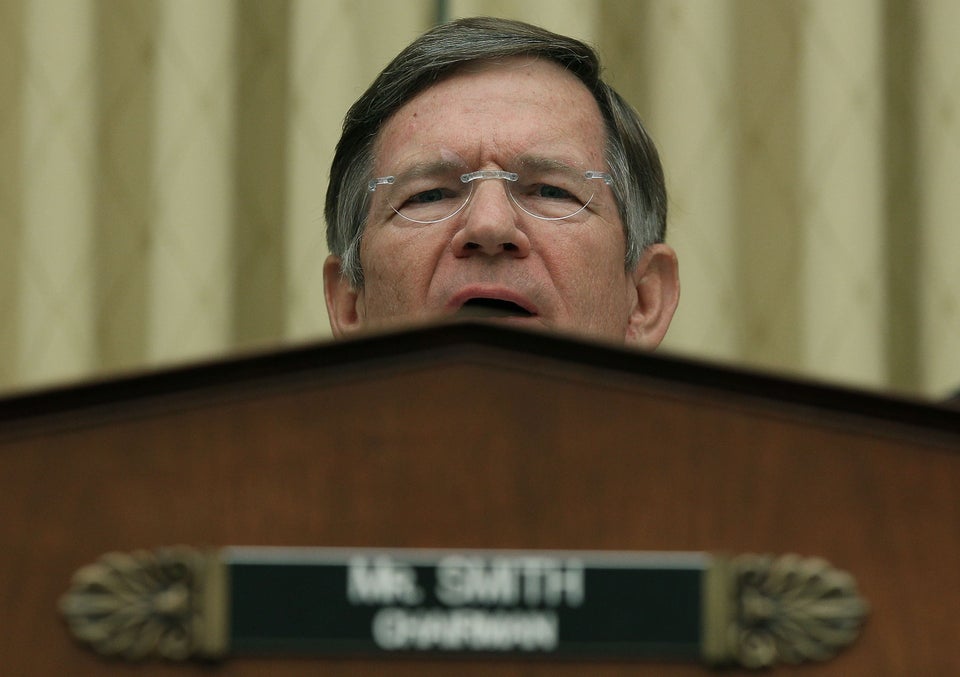 6 Pols Against A Pathway To Citizenship
Popular in the Community