Immigrants. Illegals. Undocumented. Outsiders. It seems like they're all over the headlines now more than ever -- whether about Syrian refugees or whatever comes out of Donald Trump's mouth about Mexico -- with pejorative adjectives used the loudest.
Through her series, "Undocumented," photographer Mary Beth Meehan transcends labels, showing that, underneath all the politicization, these are people -- they've made homes, they go to church, they volunteer at their kids' schools, they're trying to live a life -- just like the rest of us.
"Undocumented immigrants have no recourse in defining their own presence in the media," Meehan told The Huffington Post. So she set out through New England to photograph the interiors of where some live, most of them in tiny spaces, decorated modestly with things that remind them of home.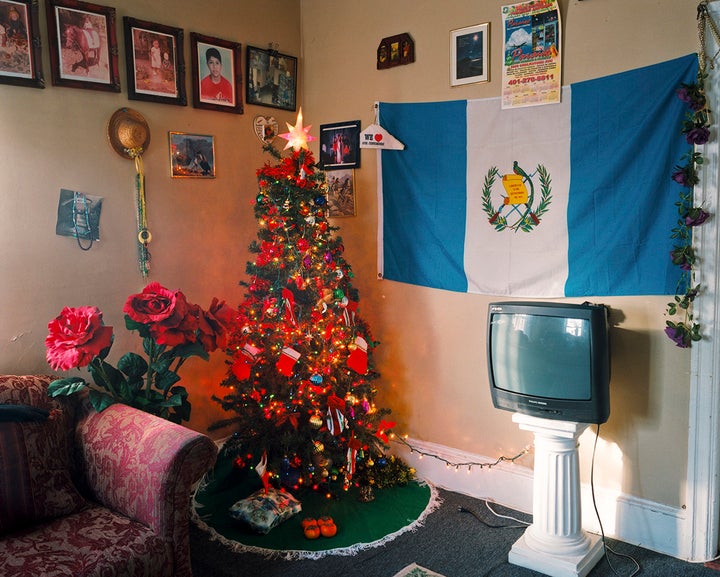 Meehan found that "people are kind of straddling" a life between America and from where they came. "I don't think there's ever that full arrival," she said.
"Whether it was a big, huge Guatemalan flag or these symbols that people are maintaining in their home," Meehan said she was inspired by the glimpses of identity in their surroundings.
"There's a basement apartment, and it obviously doesn't look real to me, the way the landlord has thrown up sheetrock and created this dwelling in this basement. And it's a basement, so the windows are way up high and the Guatemalan woman had roosters on everything, napkins, placemats, shower curtains, because they reminded her of Guatemala. It was just poignant to me, very not-nice apartments and they're trying to make it feel like home. I went to see this Mexican family and there was this bouquet of roses on the dining room table. The husband buys her roses every week. I thought, 'Oh my god, look at these people. He's working, he's buying his wife roses, their kids are in public school.' But because of this label, we're supposed to think of them as criminals."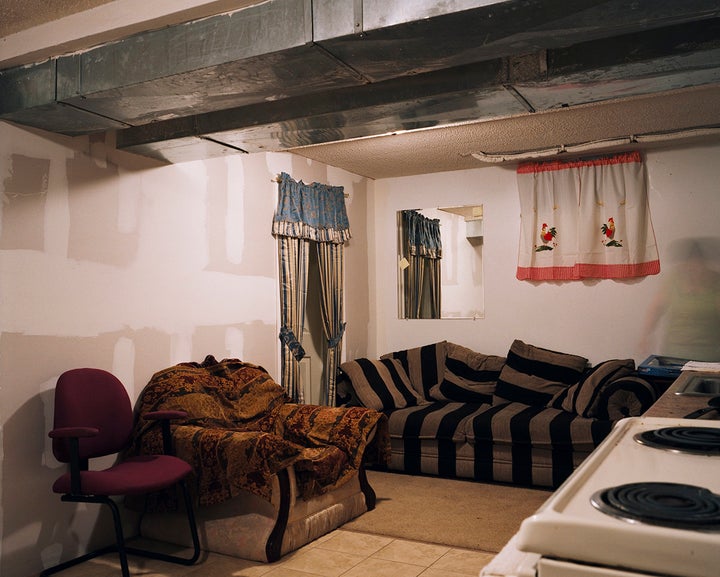 While these photographs were taken in 2010 and '11, when Arizona's immigration policy made headlines, they feel just as relevant now as they were then.
Part of the series was most recently on view at Photoville, an outdoor exhibition at Brooklyn Bridge Park in New York, in sight of the Statue of Liberty.
"I was really moved by that and I guess it made me wonder if I should start this project up again, expanding my look and that portfolio," she said. "Anything we can do as people in this profession to just humanize this horrible thing."