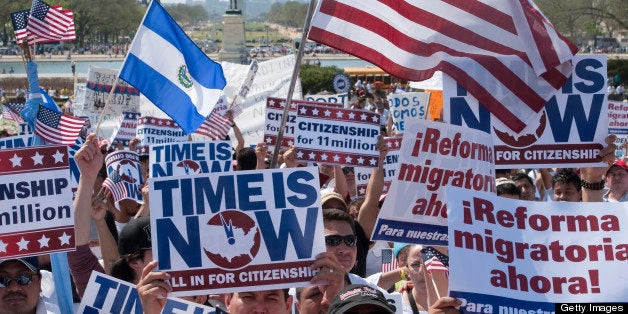 It's not clear whether Congress will approve recently introduced immigration reform legislation, but undocumented immigrants who could qualify for the bill are already being advised to start preparing in case it is approved.
Advocates hope Congress will pass the immigration reform bill crafted by the "Gang of Eight" before the legislative recess in August. In the meantime, there are already some steps they can take to prepare, starting with learning English.
Undocumented immigrants must know English
The immigration reform legislation, introduced two weeks ago by the "Gang of Eight," would require undocumented immigrants to show the ability to speak, read and write English or be enrolled in English classes before they can seek permanent residency.
Matt Barreto, co-founder of Latino Decisions, said during a conference call with reporters last week that while the desire to learn English is "very high" among Latino undocumented immigrants, he fears there aren't enough programs in place that could help them learn English. He said such programs would be "essential," especially for undocumented immigrants who've never attended school in the U.S. and have low education attainment.
He noted that 51 percent of Latino undocumented immigrants have less than a high school education, 26 percent have a high school diploma and 21 percent have at least some college education or more.
"As that English requirement hangs out there, which immigrants are accepting of, we want to make sure that there are opportunities to understand this population and make sure that some outreach is taking place," he said during the conference call.
Rosalind Gold, senior director of policy, research and advocacy with the National Association of Latino Elected and Appointed Officials (NALEO), also joined last week's conference call. She called on the need to "make an investment to make sure that [undocumented immigrants] can learn English."
She also noted the immigration reform bill includes several provisions that would help immigrants learn English. There are also other provisions that seek to help immigrants integrate into U.S. society by teaching them about the nation's history and principles of the Constitution.
Start collecting documents to prove U.S. presence
Aside from learning English, Arizona immigration attorney Jose Penalosa said undocumented immigrants should begin to put together documents that prove their continuous presence in the U.S.
Penalosa said they could start by collecting documents to show where they've lived and the places where they've worked.
"If you don't do that now, imagine the rush that there's going to be and the wait associated with getting those documents ready," he said.
Some immigration reform advocates worry that undocumented immigrants who've been working under the radar might not be able to obtain documents to prove their work history in the U.S. This could be the case for house cleaners or childcare providers who often get paid with cash, which means there is often no paper trail to document their employment.
But the immigration reform bill states that those who are unable to submit employment records may submit other reliable documents — such as school records, bank statements or income tax record — to prove their presence in the U.S.
Wait until immigration reform passes to apply
The immigration reform bill hasn't passed and it is not guaranteed that it will, but undocumented immigrants are already being warned not to fall victim to people ready to scam them.
Laura Vazquez, the immigration legislative analyst at National Council of La Raza (NCLR), said she expects there will be people who claim to be immigration consultants and offer to help individuals apply for immigration reform benefits even if the bill hasn't passed. She advises undocumented immigrant to stay alert and not fall for those scams.
"We'll be doing a lot here at NCLR to educate and inform our communities so that people don't fall prey to any sort of scams," she told VOXXI.
Penalosa also warned undocumented immigrants to beware of people who are not licensed attorneys or accredited to provide immigration services. He recalled that soon after President Barack Obama announced the new deferred action program for undocumented youth, there were individuals posing as credited immigration attorneys who took advantage of Dreamers applying for the federal program.
"We don't want that to happen again," he said.
Before You Go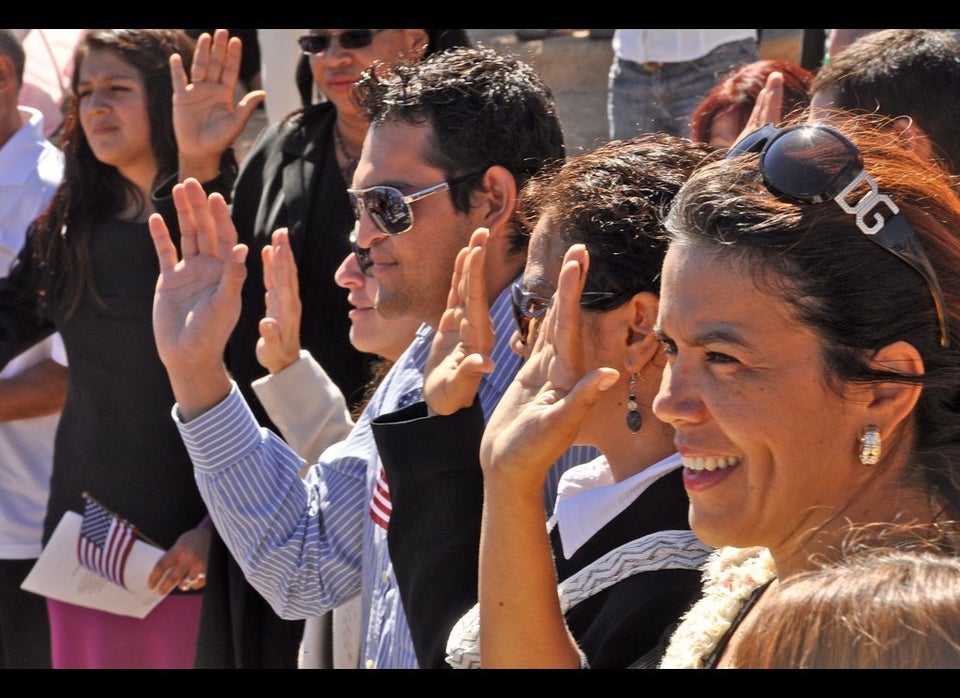 10 Major U.S. Federal Immigration Laws
Popular in the Community