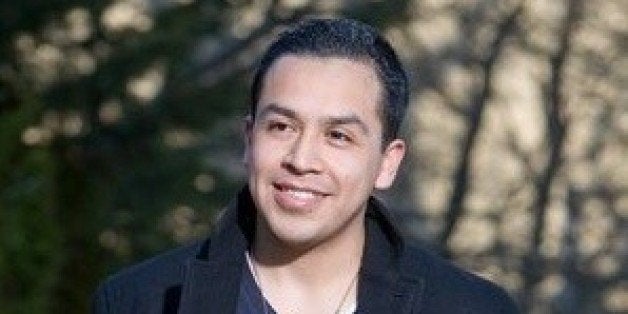 Such is the quandary that Cesar Vargas currently calls his life as an honors law school student who passed the bar exam in New York; however, because the 30-year-old is undocumented, he came to the United States at the age of 5, a State Supreme Court appointed committee refused to certify him as a lawyer.
"They declined solely because they said it's my immigration status not my character," Vargas told VOXXI. "They couldn't make that tough of a legal complex decision. It required the court or legislature to make that decision."
The courts is where Vargas, who interned with a United States Congressman, State Supreme Court judge and Brooklyn District Attorney, believes his case will end up sooner than later.
Next month, the New York Appellate Division Second Judicial Department will make a decision but Vargas guesses the undocumented issue will eventually land in the Court of the Appeal at the State Supreme Court.
"What we argued is that there is a law that prohibits discrimination on the admission of age, sex," Vargas said. "So we're making an argument that New York already expressly prohibits discrimination based on immigration status, and we hope that the courts will say yes."
In an unlikely series of events, Vargas and his attempt to be a certified lawyer has become a part of the national debate on immigration reform. He suggested that while President Obama and Congress argue about reform, it could be the judiciary branch of government that ends up making a statement about the undocumented issue.
For those in favor of immigration reform as it ties to students seeking a higher education, the debate couldn't have found a better role model than Vargas.
"I am a product just like other immigrants," Vargas said. "My mother didn't go to college. She probably has an 8th grade education but she's a hard worker and she advocated those values in me. That's why we're really trying to show the stories why immigration reform is so important. So it's for the dreamers and the parents who are working to send their children to school."
Vargas said being undocumented he could have stayed quiet but felt it would be a disservice to not only his family but also his peers.
"I'm not asking for any special treatment," Vargas said. "I'm asking simply to be looked at like all of my colleagues. I want people to hear my story and others to know that despite your immigration status, you could be a lawyer or a doctor."
Vargas is one of a few high-profile cases involving undocumented law students now waiting to become board-certified lawyers. This includes Sergio C. Garcia in California and José Manuel Godínez Samperio in Florida.
Garcia's case is most promising. The California State Legislature recently passed a bill allowing unauthorized immigrants to practice law. It's anticipated the state's supreme court will rule on the case next month.
Vargas said he keeps close tabs on Garcia and Samperio, who due to similar circumstances have become close friends.
"We started the Dream Bar Association, which essentially is a group of dreamers, people who came here as children, that are in graduate law school," Vargas said. "So it's not just us. There are others in Idaho, Texas, Maryland and Oregon. You name it."
While buoyed by the recent events in California, Vargas said he'll remain skeptical until he sees an undocumented student become a certified lawyer. In many ways, Vargas has been fighting the same battle since he first arrived in the country a quarter of a century ago.
"Ever since high school, people told me I couldn't go to college because of my immigration status," Vargas said. "It was challenging but my objective has always been to make my mother proud. She always told me, 'Nobody can take your education away. You just need to keep fighting.'
"I needed to accomplish this to demonstrate what we're capable of in terms of not just being an immigrant but any American. We're pursuing the American dream."
REAL LIFE. REAL NEWS. REAL VOICES.
Help us tell more of the stories that matter from voices that too often remain unheard.
BEFORE YOU GO
PHOTO GALLERY
11 Ways Immigration Reform Helps The Economy