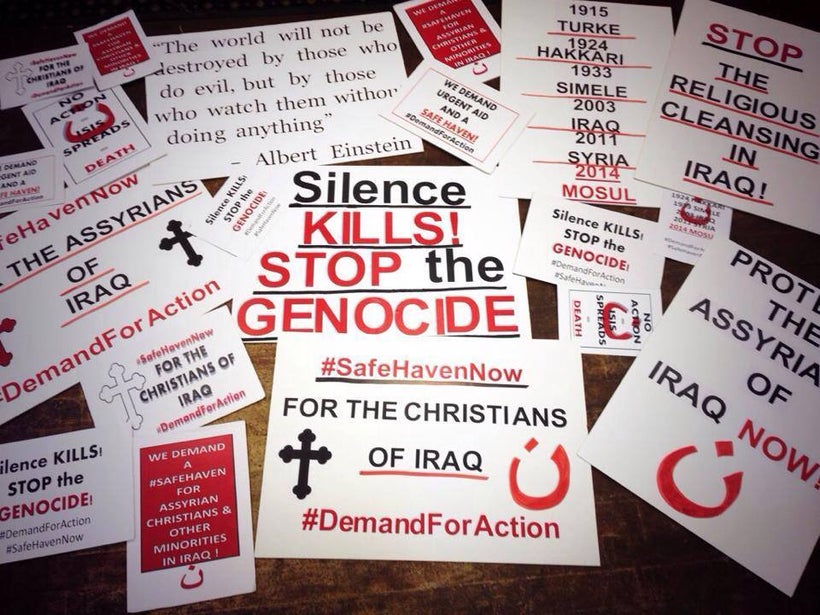 He walked with his head down. There was something about him. I don't even remember why I noticed him. He was just one among hundreds of Christian refugees from Iraq who had come to St Klara Church in the Swedish capital, Stockholm. A bunch of activists, priests, orthodox bishops and others had invited members of parliament to listen to asylum seekers who had been rejected at all levels.
After the panel discussion and the interviews, he came over to me and put a piece of paper with his cell phone number in my hand. I said that I couldn't possibly call everyone who had left me their numbers. He closed my fingers and said, "please". He was shaking. Shedding a tear, he left. I placed the piece of paper in my back pocket.
A few days later the pants were in the wash, with the piece of paper in the pocket. The number was still visible. I thought this was a sign and so I called him. We met for coffee. He showed me a video of his brother being decapitated by al-Qaeda in 2004. He himself was hunted by the terrorists.
At the end of July this year, I attended the summer conference of a Christian Swedish movement called Oasisrörelsen. The Syriac Orthodox Archbishop of Mosul, Nicodemos Dawood Sharaf was also invited. His account of the situation of Christians in Iraq over the past thirteen years made the audience tremble with horror.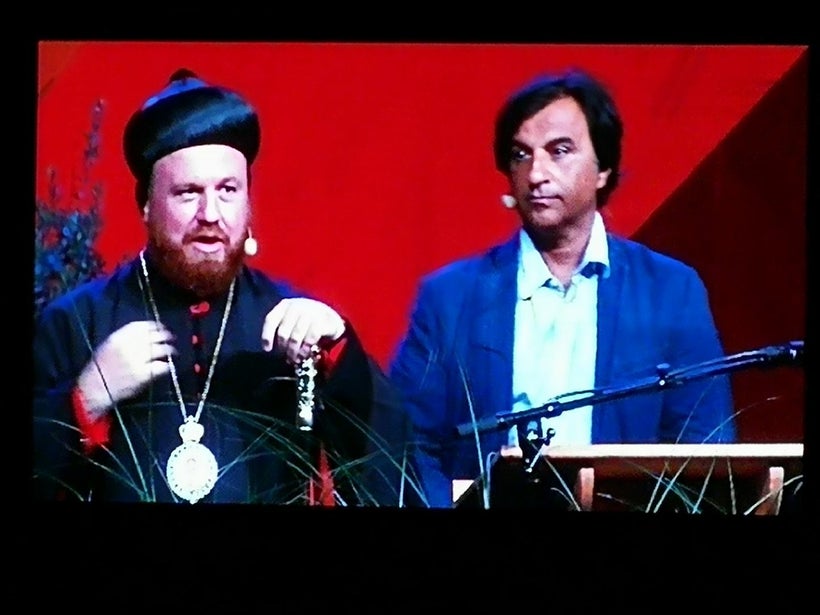 Many people came up and said "we are sorry, truly sorry for not having prayed for you before, for not having understood the gravity of the situation, for not having acted to save you."
I am sorry for having been unable to help that man whose brother was decapitated in front of a camera, and other Assyrians/Syriacs/Chaldeans and Armenians from Iraq. Whatever I did, fighting like a mad man, writing articles, doing radio spots, contacting and getting the Council of Europe on the side of the asylum seekers, nothing helped. Sweden refused to cancel their expulsion orders.
On my long walk with the Archbishop, after one of his lectures, I told him about the first Christian who was decapitated by terrorists in front of the camera. It turned out that he knew him very well, that they grew up together in Mosul. Then, in my next sentence, when I revealed that his brother's asylum application had been rejected, the Archbishop couldn't believe his ears.
In 2015 more than 30 000 young Afghani's and children came to Sweden to apply for asylum. Some of them have now been rejected. The authorities conclusion is that they don't have the right permission to reside in Sweden. Many people are fighting for the rights of the Afghan asylum seekers to stay in Sweden. Among them are politicians, such as the Christian Democrats Party and the Center Party leaders, EbbaBusch Thor and Annie Lööf. Others are Pentecostal pastors and representatives of the Swedish Church. None of which have raised their voice for the Iraqi Christians, asylum seekers who are in fact currently subject to genocide. Why?
*Nahir Bisso and Agneta Wirberg also contributed to this report
Calling all HuffPost superfans!
Sign up for membership to become a founding member and help shape HuffPost's next chapter
This post was published on the now-closed HuffPost Contributor platform. Contributors control their own work and posted freely to our site. If you need to flag this entry as abusive,
send us an email
.