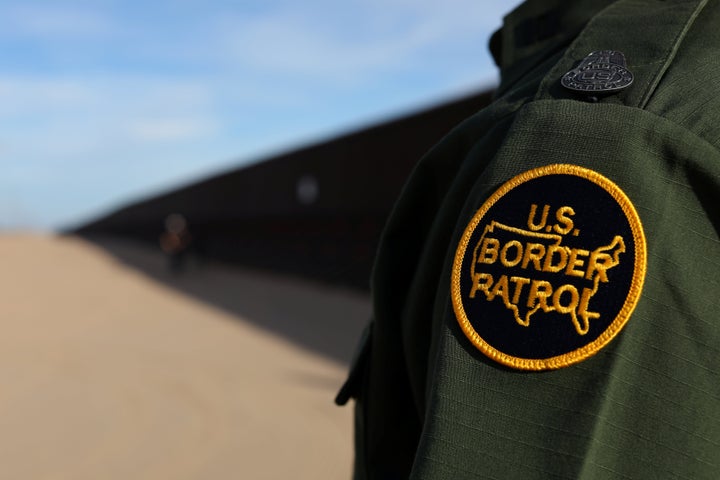 On Wednesday, a federal grand jury indicted 33-year-old Irvin González, who is transgender, with one felony count of illegal reentry into the United States. She has been removed from the country five times since 2011 and has six criminal convictions on her record, according to federal authorities.
Her arrest, on Feb. 9, sparked national outrage among immigration experts and advocates working with abuse victims, who warned that the unusual decision to take her into custody while she was seeking protection at the county courthouse in El Paso may dissuade others from reporting violence and put vulnerable victims in serious danger.
Melissa Untereker, González' immigration lawyer, said her client was staying in a domestic violence shelter in El Paso at the time of her arrest, and was living in fear. González had filed at least three police reports about the abuse, alleging that her ex-boyfriend punched, kicked and strangled her. He also chased her with a knife, she said.
It's unclear how immigration authorities knew to find her at the county courthouse. Federal agents say that González and her ex-boyfriend, Mario De Avila, were under investigation for allegedly falsifying money orders, and that she told El Paso police about the upcoming hearing. However, her immigration lawyer disputed that account, saying the only people who knew about the court date were González, her abuser and the shelter advocate. González is convinced her ex-boyfriend tipped them off.
"This is something he always threatened me with," she told The New Yorker through her lawyer. "He would tell me that, if I reported him to the police, they would only believe him, because he is a U.S. citizen and not me."
Kim Gandy, CEO of the National Network to End Domestic Violence, said the indictment would terrify undocumented victims of domestic violence and their families.
"The message is, ''You can't seek protection from the police or the courts unless you want to risk being deported, and leaving your children behind with the abuser,'" Grandy wrote in an email to The Huffington Post. "And if the victim is deported, then there will be no prosecution and the abuser will be free to abuse again and again."
González has been held in the El Paso County Jail since the day of her arrest. Untereker said she was denied her hormone therapy, which she has been taking for two years. She was only given a dose on Tuesday after two weeks of no access.
"She has been dealing with all the effects of the trauma of the abuse and the arrest, and then the physical effects of not having access to her hormone therapy," she said.
Untereker said González does not feel safe in Mexico as a transgender woman, and would be applying for a U-Visa, a special immigration visa for victims of qualifying crimes who cooperate with law enforcement during an investigation.
"There's a reason that she kept coming back ― she was afraid to live in Mexico," she said.
While the civil courts generally handle violations of immigration law, since the late 1990s immigration authorities have worked more closely with the Department of Justice to prosecute the crimes of illegal entry (a misdemeanor) and illegal reentry (a felony) more aggressively. Today, such cases account for more than half of the federal criminal docket.
The felony reentry charge carries a maximum sentence of two years in prison, but the jail time can be enhanced based on the defendant's criminal record. González was convicted of both illegal reentry and possession of stolen mail in 2015, according to court filings. She also has convictions for false imprisonment, domestic battery and probation violation.
Her lawyer said local reporting had focused unfairly on her criminal history. Gay and transgender people are more likely to become homeless, have problems getting employment and experience other forms of discrimination ― all leading toward more encounters with police, according to Untereker.
"The truth is that you have to look at it through a larger lens of her personal history," she said. "She's been abused by a lot of people and had to make a lot of tough choices just to survive."
Securing a conviction for illegal reentry is straightforward. Prosecutors generally only have to provide documentation of the prior deportation and criminal convictions. In practice, prosecutors routinely offer plea deals with reduced sentences.
"The complaint on which the indictment is based included a perjured affidavit," Untereker said. "That does add an element of due process violation that could be part of the defense."
Popular in the Community