In the $900 billion coronavirus relief package Congress has finally agreed on, Americans are set to receive $600 stimulus checks per individual, including adults and children, for those who made less than $75,000 in 2019, or less than $150,000 for couples in a household.
But, just as was the case in the first COVID-19 relief deal in the spring, the legislation excludes immigrants who are "nonresident aliens" — or undocumented immigrants — from getting checks.
Unlike the last package, Congress will allow Americans who are married to undocumented people to receive stimulus checks this time around. However, the U.S. citizen children of undocumented immigrants will get nothing.
"For Black, Latinx and [Asian American and Pacific Islander] families, especially those who may be undocumented and have been hit hard by the virus and the recession, this package is not enough," said Ai-jen Poo, executive director of the National Domestic Workers Alliance.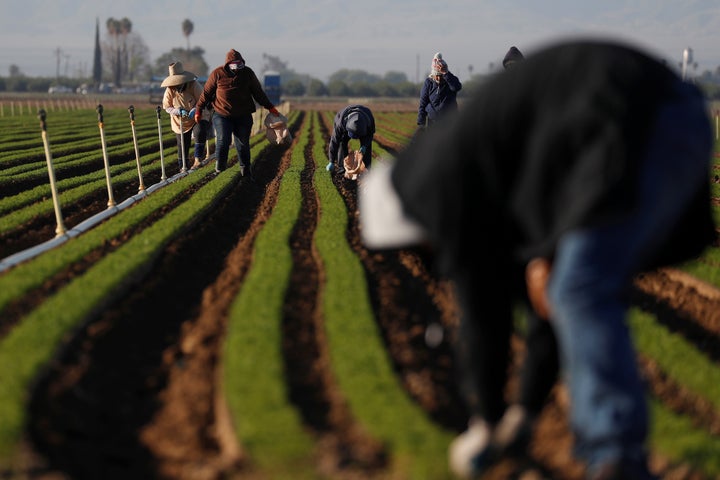 Meanwhile, immigrants who filed taxes using an Individual Taxpayer Identification Number (ITIN) — because they aren't eligible for a social security number — contributed to government funds used to pay for this coronavirus relief bill, all while being cut out of stimulus checks. In 2015, 4.4 million people, largely immigrants, paid $23.6 billion in taxes using an ITIN, per the American Immigration Council.
"Immigrant families have been on the front lines of this pandemic," said Hannah Matthews, deputy executive director and expert on immigrant families at the nonpartisan Center for Law and Social Policy.
While Matthews cheered the inclusion of "mixed-status" couples in this round of congressional relief, she slammed the exclusion of American kids of undocumented parents as "morally wrong."
Popular in the Community