So, the Biebs got arrested by Florida police on Thursday morning for driving under the influence and speeding in his Lamborghini. We know this.
The internet, always on top of it, responded with #DeportBieber, which put young undocumented youth in an interesting position -- basically, they were asking, "Should we support Bieber? Presente.org has a petition so we get the #biebertreatment4all and become #undeportable.
We think Perna Lal had a pretty spot on commentary over at Racefiles -- bringing to light the racial disparities when it comes to white people's versus people of color's interaction with immigration enforcement. After all, undocumented people of color have been deported for much less.
Hence, with the magic of selfies, microsoft paint and understanding of white privilege, #undeportable was born.
#Shouts to Yessica Gonzalez for sending the spawning Snapchat and much of the artwork.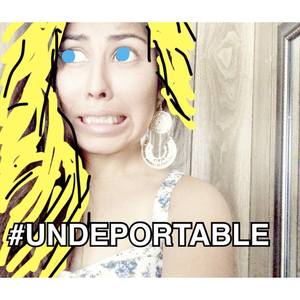 Then they took it to the next level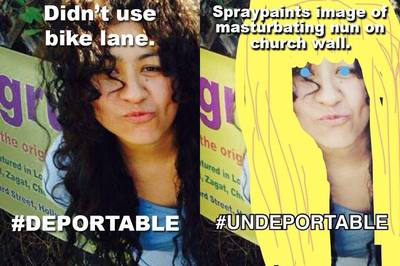 We did get some hurt feelings, but mostly from citizens and white people, but we are not in the business of making white people feel better about their privilege, so we kept at it.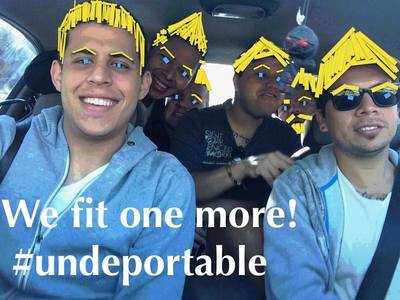 Word spread quickly, and some of our more prominent undocufriends, Ju Hong and Erika Andiola joined in.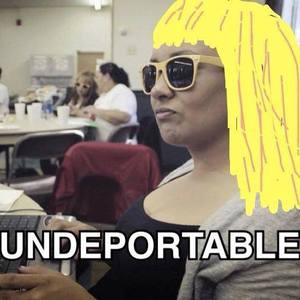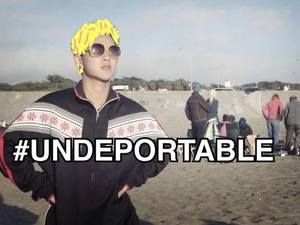 Even the undocuqueers were ready to add our own.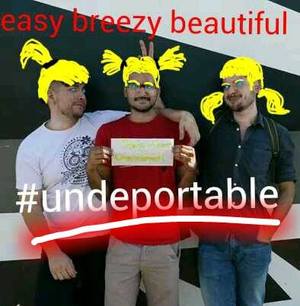 Coincidently, their #undeportable selfies made them more popular on Grindr.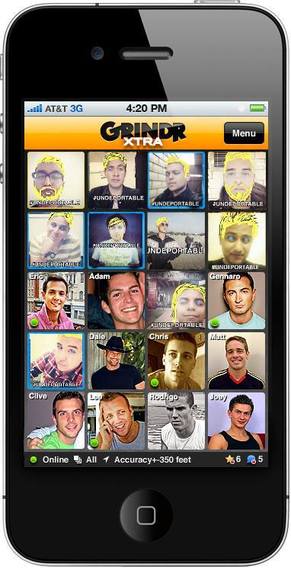 On Undocumemes, people delivered their own twist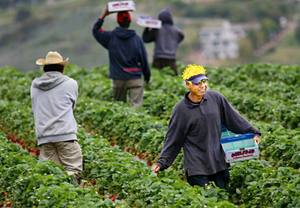 REAL LIFE. REAL NEWS. REAL VOICES.
Help us tell more of the stories that matter from voices that too often remain unheard.