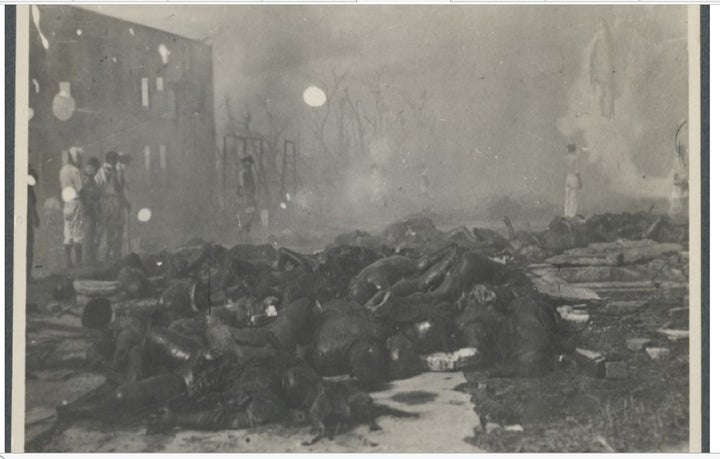 UPDATE: Milloy writes that some -- and perhaps all -- of the photographs of this collection are in fact not of Hiroshima's aftermath, but instead depict a 1923 earthquake in Kanto.
Sean Malloy, a professor at the University of California Merced, "recently unearthed 10 previously-unpublished photographs illustrating the aftermath on the Hiroshima bombing."
These photographs, taken by an unknown Japanese photographer, were found in 1945 among rolls of undeveloped film in a cave outside Hiroshima by U.S. serviceman Robert L. Capp, who was attached to the occupation forces. Unlike most photos of the Hiroshima bombing, these dramatically convey the human as well as material destruction unleashed by the atomic bomb.
Below, you'll find one of the photos from this collection. See the rest here. Warning: some of the images are graphic and will be difficult for some readers to view. (Via Danger Room)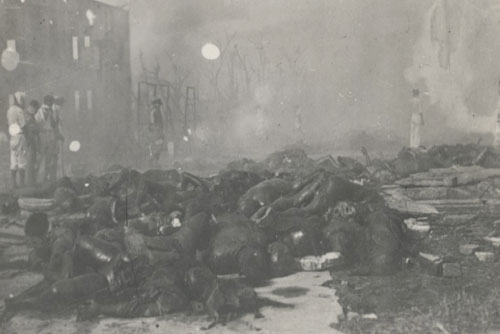 Support HuffPost
The Stakes Have Never Been Higher
Popular in the Community