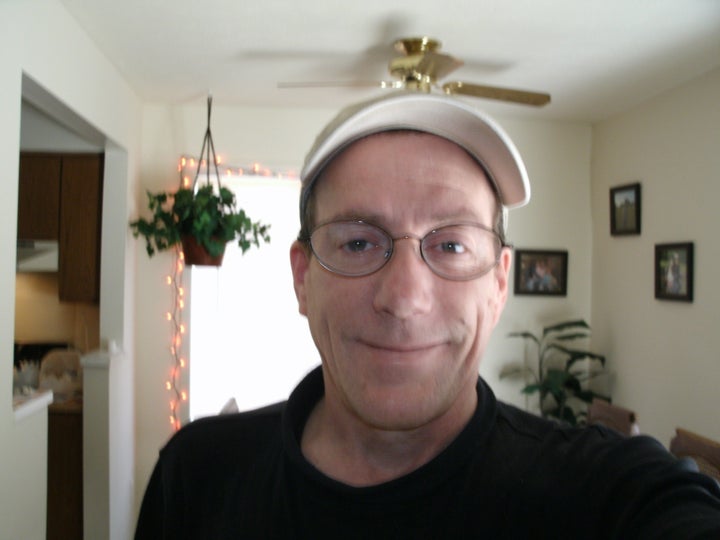 Earlier this month, Gregory Schauer, 50, says he looked around his large, one-bedroom apartment in Fort Wayne, Indiana, and realized that he was barely using his master bedroom. Since he slept on the couch most nights anyway, he decided the best thing he could do with all of his extra space would be to invite in a homeless family for the holidays.
"I wanted to help someone else out by at least providing them a roof for shelter and a Christmas tree," he told HuffPost. "I can just barely cover all my bills, but I know there are people who are worse off than I am right now."
Schauer, who has been collecting unemployment checks since he was laid off from his engineering job in late July, posted an ad on Craigslist offering up his empty bedroom to a needy family. He would take care of rent and utilities, he promised, as long as they could afford to feed themselves. A homeless woman with three young children responded to the ad.
"I took in a mother and her three kids who were living at a shelter," he said. "It's a very nice, cozy apartment where they don't have to worry about bills or going from shelter to shelter. At least I can give them that."
Schauer said his new tenant works at Anthony Wayne Services Foundation, an organization that helps disabled people be more independent, and is on food stamps to supplement her modest income and feed her children. All Schauer does, he says, is keep a roof over their heads.
"I try to give them their space," he said.
Meanwhile, Schauer has five children of his own, all of whom live with their mother. He has been scouring Craigslist for extra work this holiday season to be able to afford presents for them.
"I am unemployed but I want to be able to give my kids a Christmas," he wrote in a Craigslist ad. "I'm very educated and also very handy. Will do just about anything for Christmas money so I can get my kids some presents to open on Christmas morning."
Schauer said he has received no replies to this ad so far, and since he has been paying 50 percent of his unemployment checks to child support, the prospects of buying presents for his kids this year look grim. But despite a disappointing job search, he said he still feels "blessed" to be able to provide Christmas shelter to one other family.
"If it inspires anyone else to open their doors or their hearts to help anyone out, it was all worth it," he said.
CORRECTION: This story originally reported that Schauer has five children. He has nine, with five under 18.
REAL LIFE. REAL NEWS. REAL VOICES.
Help us tell more of the stories that matter from voices that too often remain unheard.