Fashion always finds a way to offend... even in France.
Women's Wear Daily reports that the latest shirt to ruffle feathers is a sweatshirt by French brand Le Léon, which just launched this week. To kick things off, they posted a set of cutesy sweatshirts with slogans on their website with phrases like "Purée Jambon," "Grande Gueule," "Salopette," "Cocotte Minute"... and "Chômeur."
Chômeur, for those whose French is très rusty, means "unemployed," or more specifically "unemployed person." This, emblazoned on a cashmere sweater priced at 285 euros (around $378), did not sit well with many on Twitter. "C'est une Incitation au poing dans la gueule envoyé par un vrai #chômeur," tweeted one, meaning, "It's incitement to get a punch in the mouth from an actual unemployed person."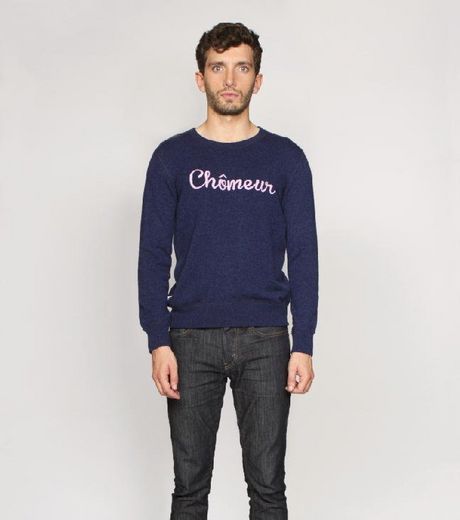 Products that raises some eyebrows: