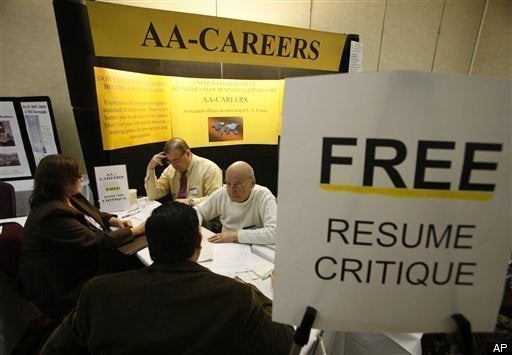 Democrats in both chambers of Congress are scrambling to pass legislation to reauthorize expired unemployment benefits for the long-term jobless before a looming July 4 recess. One such measure failed in a 261-155 House vote on Tuesday.
Bill cosponsor Rep. Sander Levin (D-Mich.) said Democrats will return to the measure on Wednesday, when it will face a much lower simple-majority 219-vote threshold. "It will pass," said Levin, who added that he is coordinating with his counterparts in the Senate. (The House bill required a two-thirds majority on Tuesday because it was brought to the floor under a suspension of the rules.)
Meanwhile, Senate Majority Leader Harry Reid (D-Nev.) has been shuttling back and forth between Democrats and Republicans in the upper chamber in hopes of winning 60 votes for the Senate's own version of a standalone unemployment benefits bill.
"Sen. Reid has had some conversations with Republicans to see what we can do to get UI on the floor and passed," said Reid spokesman Jim Manley. Moderate Republicans have resisted supporting domestic aid bills in recent weeks because of deficit concerns. Only Sen. Olympia Snowe (R-Maine) has said she'd be willing to vote for a bill that reauthorizes extended unemployment if doing so adds to the deficit. With Nebraska Democrat Ben Nelson demanding that any spending bill be deficit neutral, Reid apparently needs at least three Republicans, and he might be considering funding offsets to win them over.
[UPDATE 8:30 P.M. Reid and Sen. Max Baucus (D-Mont.) filed for cloture Tuesday evening on a bill to reauthorize extended unemployment benefits through November and also the first-time home-buyer tax credit until October. A spokesman told HuffPost a vote could happen as soon as Wednesday. The measure is not paid for and would add roughly $33 billion to the deficit.]
House Speaker Nancy Pelosi (D-Calif.) told HuffPost on Friday that Democrats have indeed been mulling paying for the benefits. "One of the debates that goes on now -- which I completely resist, but it's one of the debates going on -- is at the end of the day, these people have to have their benefits, and should we begin paying for unemployment benefits?"
The measures under consideration would preserve through November the extended benefits originally put in place by President Obama's stimulus bill at the beginning of 2009, which in some states provided checks for up to 99 weeks -- an unprecedented amount of help for the unemployed. Historically, Congress has always designated extended benefits "emergency spending" during times of high unemployment, and has never allowed extended benefits to lapse when the national unemployment rate stands above 7.2 percent.
Levin said Republicans' resistance to helping the unemployed made them look "callous," and he lamented the fact that the media doesn't put much of a face on the current congressional jobs jam -- despite the more than 1.2 million people out of work for longer than six months who since June 1 have missed checks because of congressional dithering, a number that will reach nearly 1.7 million this Friday.
Levin called complaints about adding to the deficit to pay for benefits "lame."
"The problem that exists -- 20 years ago I took a USA Today reporter out to an employment office and he interviewed the people in line waiting for their checks and it was a wide diversity of people, and it was a front-page story," Levin said. "The problem I have and you have is there's no place you can go to talk to the unemployment. They get their checks through the Internet -- the money's sent to them. So it's hard to put a human face on this, but there are 1.7 million human faces, plus their families, so we're determined to find a way to humanize this."
Republicans and even some Democrats have suggested that the extended benefits aren't worth keeping because they're making people lazy. "The message from a lot of our Republican colleagues is that there are a lot of people who aren't looking for work," said Rep. Chris Van Hollen (D-Md.). "That's just not true. In order to qualify for unemployment, you have to demonstrate that you're making a determined effort to look for work."
Popular in the Community