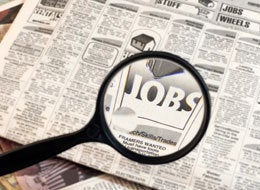 Extended unemployment wages destroy recipient's future job prospects when taken for the full length offered by the government. While providing much needed immediate assistance, these so called "benefits," could be one of the most destructive government handouts ever offered and should carry a warning label much like those on tobacco products and prescription drugs.
WARNING!!!!!!!!!!!!!!!!!!!!!
RECEIVING UNEMPLOYMENT BENEFITS FOR EXTENDED PERIODS OF TIME COULD PROVE HARMFUL TO YOUR FUTURE JOB PROSPECTS, POSSIBLY RESULTING IN YOU BEING UNDESIRABLE AND UNEMPLOYABLE. IT IS RECOMMENDED TO GET EMPLOYED AS QUICKLY AS POSSIBLE.
Before you start labeling me insensitive and uncaring with latent "right" undercurrents, know that I do understand the thinking behind these assistance programs which appear to provide support to those without work and the ridiculous hope that it would deter the economy from worsening. Also this article does not attempt to demean those that elect to receive unemployment benefits but serves as a warning that there are negative consequences.
Unemployment benefits received for any period longer that six weeks will damage the recipient's future prospects in the job market. For those that elect to receive benefits for anywhere close to the full term, understand that your next job is almost guaranteed to pay you less and the possibility exist that they individual will be forever undesirable in the job market.
How will you explain being out of the job market for 26 weeks? What happens to your skill set in that period of time? How well will you be able to compete against other applicants with a 26-week blank spot on your job record?
This may be harsh to hear and not seem fair but the marketplace is never fair. Unlike many of the readers here the marketplace has no feelings or emotions, and shows no sympathy.
It only takes a brief observation to see entire classes of people damaged long term by government handouts. Just beyond the immediate 'good' received by food stamps, unemployment and similar programs you will see entire demographics of people seduced by the immediate solution of the benefit that later either become less able or less desirable.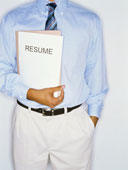 WHAT TO DO IF YOU ARE UNEMPLOYED?
1) Do everything possible to make sure you immediately get back into the job
market and replace the lost job! Even if you have to take something you
consider beneath you, it is better to stay connected in the workforce with
pay than disconnected from the workforce with unemployment benefits!
2) Disregard all the talk that no one is hiring! There is always companies looking for good people that can help their company grow.
3) Do not rely on your resume or the HR department. Get your story in front of decision makers of the company.
4) Do not talk about what you have done in the past, talk about what you can
do to create a future for the company.
5) Do not go into an interview to be interviewed, go in to sell your self. Avoid communicating from the viewpoint of what the company can do for you but rather what you can do for the company.
6) Lastly, know that the only thing a company is interested in today is revenue. Anyone that can create directly or assist in revenue creation is desirable! Those that can sell their ability and willingness to do whatever it takes to assist in adding revenue to the company are always desirable regardless of the overall job market.
I expect I will get a lot of heated comments regarding this article, for the rest of you make anyone you know that may find themselves in this situation that there exist serious consequences to receiving long term unemployment benefits. Also if you know anyone that is out of work that wants to work, is responsible and willing to do whatever it takes to assist in increasing revenue to my company I am always hiring! Send a sixty second video, not a resume, on how you can help my company grow to gc@grantcardone.

Grant Cardone, Author of Sell to Survive and Sales Expert

Related
Popular in the Community