The left-leaning Public Policy Polling surveyed voters in four key congressional districts, as well as House Speaker John Boehner's (R-Ohio) district, to gauge support for extending unemployment benefits. The poll, funded by the liberal advocacy group Americans United for Change, showed that voters across party lines were overwhelmingly in favor of extending the benefits, with 63 to 68 percent of voters in each district expressing support for preserving jobless benefits.
Moderate Republicans urged Boehner and House Majority Leader Eric Cantor (R-Va.) to rescue jobless benefits for the longterm unemployed earlier in December, saying the issue was "important to many American families." But Boehner would only consider the proposal if cuts were made elsewhere and job growth guaranteed, and the measure ultimately did not make it into Sen. Patty Murray (D-Wash.) and Rep. Paul Ryan's (R-Wis.) budget deal.
"Speaker Boehner and fellow Washington Republicans are hopelessly out-of-touch, and their decision to Scrooge over a million unemployed Americans three days after Christmas is the latest and among the worst examples of it," Jeremy Funk, communications director of Americans United for Change, said. "All these struggling Americans got from the GOP for Christmas was a 'Get Employed Soon' card."
Funk warned cuts to jobless benefits for the longterm unemployed would only put more Americans out of work, and bring a chain reaction of economic fallout in 2014.
"But it's not just in America's economic interest to extend [unemployment insurance] benefits, these polls show it's in swing district Republicans' own political interest to support the jobless in their districts," Funk said. "Otherwise they just might join their ranks."
Before You Go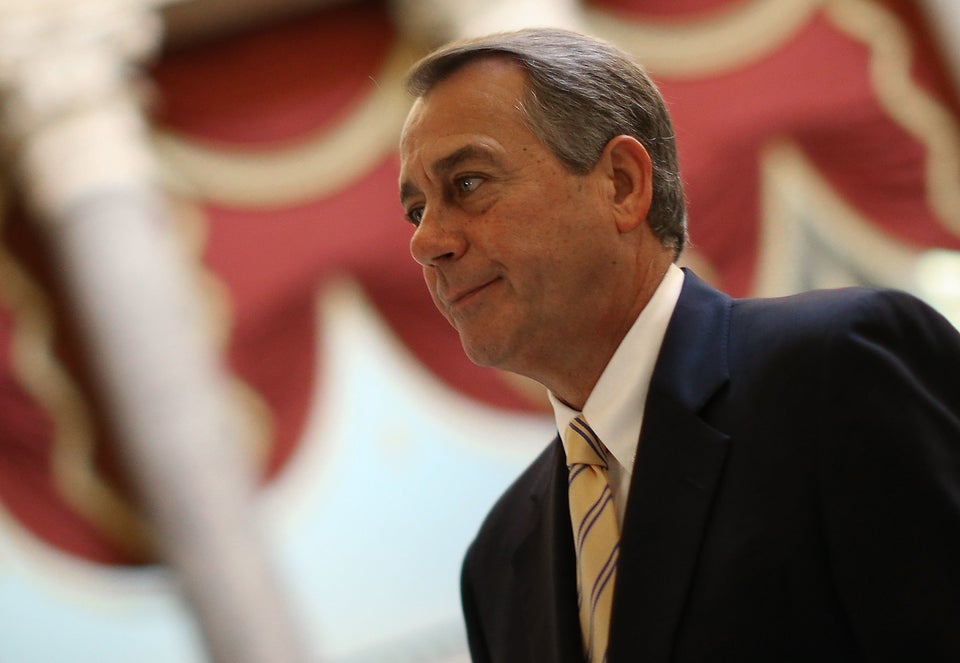 John Boehner's Shutdown Showdown Stares
Popular in the Community