WASHINGTON -- A measure to reinstate unemployment benefits for more than a million workers cut off over the holidays cleared a key hurdle in the Senate on Tuesday by a margin of 60 to 37. Six Republicans supported the measure.
The razor-thin margin of victory was a major and unexpected boost for Democrats and President Barack Obama, who had made calls to Republicans on Monday night in hopes of wooing the necessary votes to overcome a filibuster. One hour before the vote was cast, in fact, operatives working on the issue were told that they would end up one short of the 60 needed. But passage by itself doesn't restore assistance to the 1.3 million Americans whose benefits lapsed on Dec. 28.
For Congress to ultimately renew the federal Emergency Unemployment Compensation program, the measure will once again have to clear the 60 vote threshold before it can pass the Senate, and the House of Representatives must act as well. And as of now, there is no obvious indication or timeframe for when lawmakers in that chamber plan to reinstate unemployment insurance, which had been in place since 2008 and reauthorized 11 times.
Democrats argued it was too soon to leave the long-term jobless hanging.
"For many American families, these benefits were the difference between making ends meet and going hungry or becoming homeless," Senate Majority Leader Harry Reid (D-Nev.) said Tuesday. "In 2012 alone, unemployment insurance helped 2.5 million people, including 600,000 children, stay out of poverty. These families live in red states and blue states. They are Republicans, Democrats and Independents. And we can't turn our backs on them now."
Even though the national unemployment rate has declined to 7 percent -- two-tenths of a percentage point below the highest level at which Congress has previously let benefits expire -- long-term unemployment remains more prevalent than ever, with 4.1 million jobless six months or longer.
The Senate bill was co-authored by Sen. Dean Heller (R-Nev.) and Sen. Jack Reed (D-R.I.), both of whom hail from states with 9 percent unemployment, the highest in the nation.
"Helping those in need should not be a partisan issue," Heller said Monday. "For these benefits to simply vanish without giving families the time to plan or figure out alternatives to help them get by to me is just not right."
Despite its bipartisan co-authorship, it was not clear, until the late hours, whether enough Republicans would support the measure to allow it to overcome a filibuster. Obama made calls to fence-sitters on Monday night and, at the behest of GOP leadership, Reid held the vote for another 16 hours -- time which allowed him to lobby more members. Four Republicans said Monday that they'd vote yes -- Heller, Lisa Murkowski (Alaska), Kelly Ayotte (N.H.) and Susan Collins (Maine). The Democrats ultimately picked up crucial votes from Republican Sens. Dan Coats (Ind.) and Rob Portman (Ohio) to secure passage.
Collins' support came with a caveat: she would not necessarily support the measure on final passage, saying she'd like to see changes to the unemployment system.
"If someone has been unemployed for more than a year it is very likely the job they once had is not coming back," Collins said Monday, "and that it would be better if a condition of continued unemployment benefits after a year ... [was linked] to a job training program participation."
The Republicans who voted no had two general complaints. The first is that the measure adds to the deficit by about $6 billion. The second is that they believe Democrats are pushing the benefits for pure political reasons.
"I think everyone understands this first phase is nothing but a political act," Sen. Bob Corker (R-Tenn.) said.
Other Republicans, including Wisconsin Gov. Scott Walker, have said Democrats are only trying to distract from the president's rocky rollout of the health care law.
White House top economic adviser Gene Sperling sharply disputed that reasoning during an appearance at Monday's daily briefing. And he noted that if Republicans felt like the debate over unemployment was a deliberate distraction from Obamacare, there was an easy way to disappoint Democrats.
"If anybody suggests that somehow we want to fight for the minimum wage or extending emergency unemployment for political reasons as opposed to it being the right thing to do, I have a really good solution: Let's get them done right now in a bipartisan way," he said.
The prospects for something passed certainly improved with the vote on Tuesday morning. House Budget Committee ranking member Chris Van Hollen (D-Md.) had said last week that the best chance would be for the Senate to act first, providing "some momentum going to the House."
"I think it will ratchet up the pressure on Speaker Boehner and the House Republicans to do something," he said.
Still, it remains unlikely that Speaker John Boehner (R-Ohio) will agree to any unemployment insurance measure that isn't paid for in full. And while the House Democrats' version of the bill does include offsets, two Democratic operatives told The Huffington Post that Boehner has indicated to lawmakers that he doesn't support their approach, which relies on either cuts to agriculture subsidies or savings in a prospective farm bill. The speaker's office would only say that it hasn't seen an actual plan from Reps. Sandy Levin (D-Mich.) and Van Hollen, and that it would be impossible to weigh in on one anyway because there was no final farm bill agreement from which to raid savings.
There are other routes for Democrats to take. A senior Senate Democratic aide suggested that the party could try and attach an unemployment insurance extension to the forthcoming omnibus appropriations bill or the to-be-completed farm bill. Another aide said the party might try and find cuts elsewhere to pay for added benefits. Van Hollen, meanwhile, said the party could be open to modifying the program, either by reducing the amount of benefit paid or including language that provided a stricter end date.
This is a developing story and the article has been updated.
Before You Go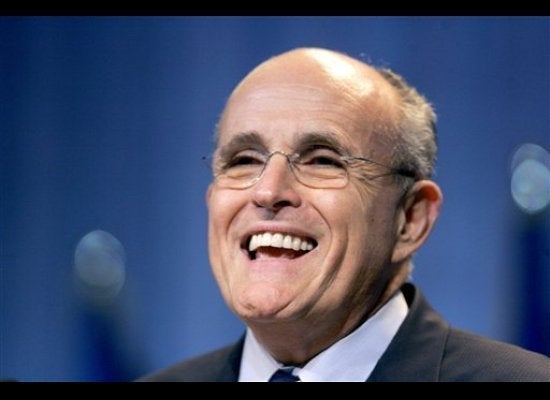 Out-Of-Touch Politicians
Popular in the Community