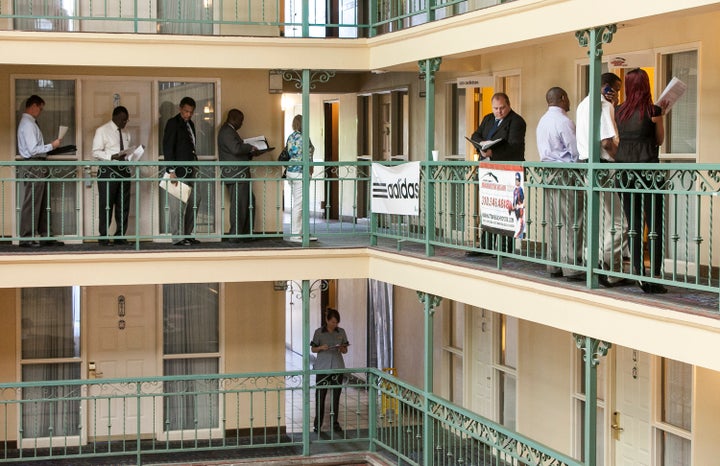 The share of jobless Americans receiving unemployment insurance is declining as Congress winds down long-term benefits.
While the unemployed population has fallen by less than 10 percent in the past year, the insurance rolls are down by nearly 25 percent. The latest numbers show 12.7 million unemployed and 5.6 million getting benefits, compared with 13.9 million jobless and 7.3 million receiving aid at the same time last year.
Lauren Heslin of Marietta, Ga., said she received her final check of unemployment insurance last week. She lost her job as a financial analyst in November 2010, and she said the $277 she received each week in benefits amounted to less than a quarter of her former income.
"It barely even put food on the table," she said.
Heslin did not receive the 99 weeks of benefits that have been famous since 2009. Georgia, along with a dozen other states, lost eligibility for the federal Extended Benefits program in April. Earlier this year, Congress and the White House saw to it that Extended Benefits, which provided 20 weeks of aid in states with high unemployment, would gradually phase out in state after state over the course of the year.
Congress replaced the missing weeks with drug testing, stricter work-search requirements and leeway for states to run innovative training programs, which no states have tried to do so far.
The Labor Department said Thursday that 5,223 people received Extended Benefits last week -- down from 525,799 the prior year and more than a million at some points in 2010. After August, no state will be eligible for the program.
That leaves state benefits, which typically last six months, and federal Emergency Unemployment Compensation, which used to offer 53 weeks of assistance but has been trimmed by Congress as well. (Some states, including Georgia, have even pared back the 26 weeks of state benefits that has been standard since the 1950s.)
Federal unemployment insurance will expire altogether at the end of the year, with benefits stopping abruptly for 2 million Americans, according to worker advocacy group the National Employment Law Project. Despite persistent long-term joblessness -- more than 5 million workers have been unemployed six months or longer -- members of Congress haven't hinted at any plans to preserve the benefits. The National Conference of State Legislatures, for its part, has asked Congress to get on it.
Heslin, who is 43 and has worked in finance for 15 years, said the repercussions of losing her job seem endless.
"We've had to foreclose on our house and file for bankruptcy," she said. "Although our bankruptcy was approved, student loans and IRS are not forgiven in the bankruptcy. We are still being forced to pay hundreds of dollars a month for student loans when I can't even get employment to pay off those loans."
The unemployment rate in Georgia is 9.3 percent.
This story has been updated to reflect the most recent Bureau of Labor Statistics data.
Before You Go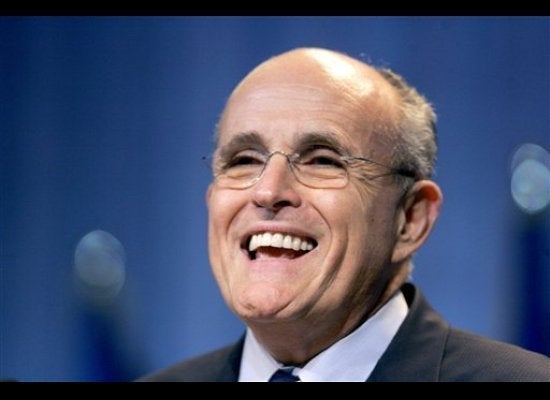 Out-Of-Touch Politicians
Popular in the Community