WASHINGTON -- A coalition of House Republicans is preparing a letter to send to their party's leadership pleading for an extension of long-term unemployment insurance, a rare positive sign for the plan's legislative prospects.
The members are currently trying to pick up additional signatures for the letter, which may be sent to leadership either Friday or Monday, according to a House aide. A spokesman for Rep. Joe Heck (R-Nev.) told the Las Vegas Sun and confirmed to The Huffington Post that the congressman would be among those signing on. Several sources said Rep. Chris Gibson (R-N.Y.) is leading the effort, meanwhile, but Gibson's office ignored requests for comment.
At a time when Congress appears unlikely to pass an extension of federal unemployment benefits before they expire on Dec. 28, a show of support from members of the House majority could provide a bit of a boost. Still, the prospects of an extension passing seem low, meaning benefits for 1.3 million long-term jobless Americans will likely stop abruptly after Christmas.
Moments after the Labor Department announced on Friday that the economy had added 203,000 jobs in November and the unemployment rate had fallen to 7 percent -- the lowest level in five years -- House Speaker John Boehner (R-Ohio) seemingly dismissed the need for an extension of federal benefits.
"Today's report includes positive signs that should discourage calls for more emergency government 'stimulus,'" Boehner said.
Boehner's spokesman, Brendan Buck, would not say whether the speaker was referring to unemployment insurance specifically. Instead, Buck referred The Huffington Post to a statement Boehner made on the matter Thursday -- before the jobs numbers were announced -- in which he promised to look at a proposal if it were put forward by the president.
"I am not the expert [on the issue]," Boehner added. "Talk to the chairman of the Ways and Means Committee."
The White House has not produced a proposal, though the president's team has tried to amplify pressure on Congress by releasing state-by-state data on the impact a lapse in unemployment insurance would have. The administration also referenced the need for an extension in its response to Friday's jobs report.
House Democrats, meanwhile, put forward a budget plan that includes a $25 billion extension of unemployment insurance, a provision that would be paid for by funding IRS tax collectors to go after delinquent taxpayers.
Democrats in the House and Senate have introduced standalone legislation to reauthorize the benefits as well. But an extension is more likely to pass if it's included in the budget deal currently being negotiated in a bicameral conference committee. Those negotiations will continue to take place over the weekend, led by Senate Budget Committee Chair Patty Murray (D-Wash.) and House Budget Committee Chair Paul Ryan (R-Wis.). One congressional aide familiar with the talks said the inclusion of unemployment insurance in the final deal was "still an open item," likely to be resolved with input from the chambers' respective leaders.
Before You Go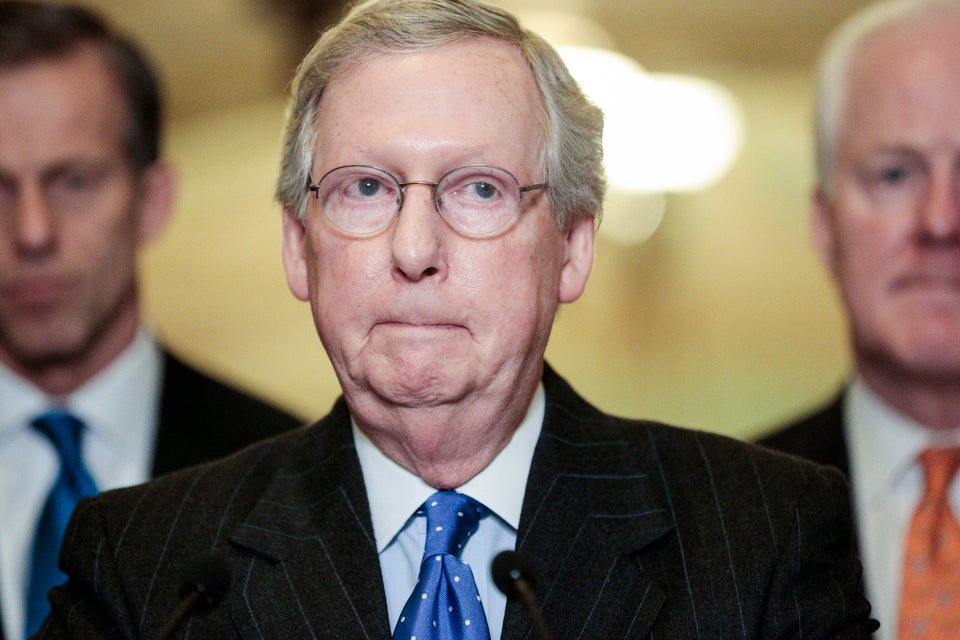 Say Cheese! Mitch McConnell Smiles
Popular in the Community