WASHINGTON -- Lawmakers are almost getting somewhere on restoring unemployment insurance to the 1.3 million workers whose benefits lapsed last month. Sort of.
Sen. Jack Reed (D-R.I.) told reporters Friday that he's been talking to a handful of Senate Republicans during this week's congressional recess about how to pay for the benefits in a way that would make them happy.
"We've made significant movement in terms of trying to address the biggest concerns a significant number of Republicans have had," Reed said, mentioning Republican Sens. Dean Heller (Nev.), Susan Collins (Maine) and Rob Portman (Ohio).
"I don't want to presume we've got a solution but we're working awfully hard to get one," Reed said. "We're looking at different approaches."
Moderate Senate Republicans have said they'd like to preserve federal unemployment insurance for workers who run out of state benefits, but only if the cost of the federal program is offset with cuts to other parts of the budget. Last week Democrats put together a bill to keep the long-term benefits for 11 months, but Republicans voted against it because they didn't like the offsets Democrats had chosen.
At the end of December federal benefits had abruptly ended for 1.3 million Americans. Each ensuing week another 70,000 workers have reached the end of state benefits, bring the total to 1.6 million. Since 2008, Congress has provided additional weeks of benefits for workers who cross the six-month unemployment mark -- as Congress has done in previous recessions. Democrats say it's too soon to drop the extra compensation, but Republicans aren't so sure.
In December the average duration of unemployment stood at 37.1 weeks, with the median at 17.1 weeks, according to the Labor Department. Nearly 4 million workers have been jobless 26 weeks or longer.
One of them is Shannon Gaiser of Butler, Pa., who lost her job as a substance abuse counselor last May. Back in December she pressed the issue with her congressman, Rep. Michael Kelly (R-Pa.), and got a form letter response explaining his position.
"Given the most recent unemployment rate of 7 percent, the lowest level in 5 years, temporary emergency benefits for the long-term unemployed would not be authorized, even if Congress did extend the program for an additional year," the letter said. (Federal unemployment programs provide fewer weeks of benefits as jobless rates decline, but extra weeks would still be available in Pennsylvania.)
"This program was intended to be a temporary response to the recession, yet it was extended or expanded 12 times since its creation," the letter continued. "I recognize that the recent recession put significant financial strain on many American families."
Gaiser, 36, didn't have high hopes lawmakers would vote to save the benefits before their December recess, so she and her husband, an out-of-work machinist, planned ahead.
"I knew that they may not vote it in so I had been saving and doing what I could to so at least most of our bills were covered in January," Gaiser said. "[I was] hoping they would come back and do some kind of short-term extension."
They didn't. With a 2-year-old and another baby on the way, Gaiser said she cashed out her 401(k) retirement plan, which she said yielded about $8,000 after taxes and penalties. She hopes it's enough money to last until one of them finds work.
Before You Go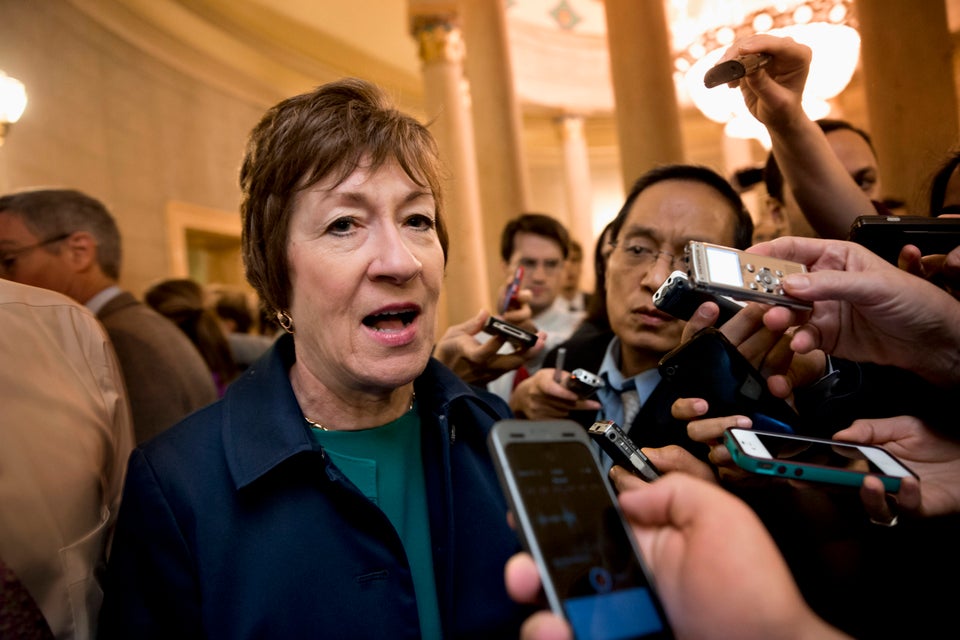 The 14 Senators That Saved The Day On Default
Popular in the Community