Unemployment rates are up from this time last year in all 50 states, but recently the situation improved somewhat -- employment increased in 28 states from September to October, the government announced on Friday.
In six states, there were statistically significant gains -- including Michigan, which still has the highest unemployment rate in the country at 15.1 percent (down from 15.3 percent in September).
The overall picture is still bad -- here's a chart from the Department of Labor's Bureau of Labor Statistics with the breakdown: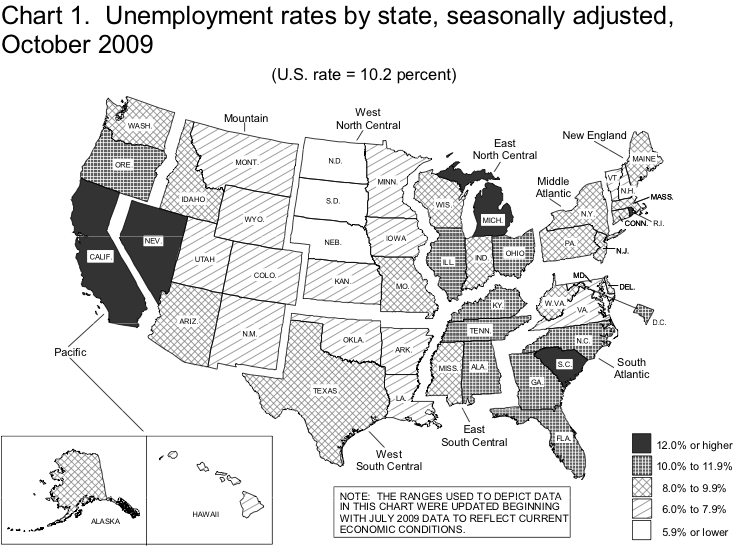 For a larger version, click here (it will open in a new window).
Click here for the state-by-state unemployment report from the BLS. And click here to see some of HuffPost's stories on people dealing with unemployment and its consequences.
HuffPost readers: Got an unemployment story? Losing your health insurance? Bank kicking you while you're down? Email arthur@huffingtonpost.com.

Popular in the Community