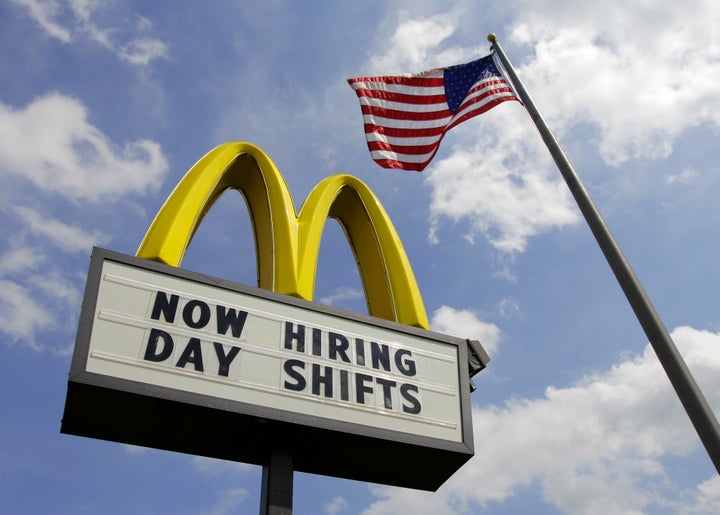 Art Bailly of San Mateo, Calif., figured he had another couple months worth of unemployment insurance. He was super upset to discover two weeks ago that his benefits would be stopping short.
"I wasn't too happy when I found out, especially because they didn't even send me a letter notifying me I was being cut off," Bailly, 42, said in an interview. (A spokeswoman for the California Employment Development Department said letters went out to all potentially affected claimants and the department spread the word on its website and via social media.)
More than 90,000 Californians abruptly stopped receiving federal unemployment insurance this month. California, the most populous U.S. state, was one of eight states to lose eligibility for the federal Extended Benefits programas as a result of a bipartisan congressional deal to kill the program this year. Overall, more than 200,000 jobless workers will lose benefits this month in California, North Carolina, Florida, Illinois, Colorado, Connecticut, Pennsylvania, and Texas, according to the National Employment Law Project, a worker advocacy group.
Paradoxically, the end of the Extended Benefits program could actually cause the unemployment picture to appear to improve. Bloomberg News reported Monday that according to economists Dean Maki at Barclays and Michael Feroli at JPMorgan Chase, the end of the federal Extended Benefits program could lower the jobless rate by as much as 0.2 percentage points.
Here's why: Some workers who had been searching for work as a condition of receiving benefits will quit looking when they are cut off, thereby dropping out of the labor force. Workers only count as "unemployed" if they have tried to find jobs within four weeks of a government survey. People who aren't looking for work because they believe none is available aren't part of the official unemployment rate calculation (though they are included in broader measures of unemployment released alongside the official one each month).
Another reason the unemployment rate could drop without Extended Benefits is that former claimants suddenly deprived of income will settle for lower-paying jobs they wouldn't have taken before. That's what's happening in Bailly's case.
Bailly said that if he had known his benefits would be stopping, he would have lowered his job-search sights weeks ago instead of continuing to hold out for a job like the one he lost. He said he previously earned $13 an hour doing compliance work for videogame manufacturers, making sure that game software worked correctly with different hardware systems (he said the work did not entail actually playing games). Now that he's out of benefits and in need of next month's rent, Bailly said he's gunning for whatever low-paying work he can get.
"I'm running around out here looking for jobs at McDonald's," he said.
The Extended Benefits program provides the final 13 or 20 weeks of compensation for people who exhaust 26 weeks of state benefits and 53 weeks of aid under a different federal program called Emergency Unemployment Compensation, which will remain in place through the rest of the year.
Calling all HuffPost superfans!
Sign up for membership to become a founding member and help shape HuffPost's next chapter
BEFORE YOU GO