WASHINGTON -- Democrats failed on Thursday to win enough Republican votes to reauthorize long-term unemployment benefits for more than a million workers cut off in December.
At least five Republicans needed to vote for the bill in order for it to advance, but only four did. The bill failed 58-to-40.
"Because of the inaction of one person today there's a family, thousands of families who are going to miss mortgage payments and send their lives into economic chaos," said Sen. Cory Booker (D-N.J.).
Even if the Senate eventually passes an extension of unemployment benefits, which seems unlikely, Republican leaders in the House of Representatives have been unenthusiastic about holding a vote.
More than 1.7 million long-term jobless Americans have missed out on benefits since the federal Emergency Unemployment Compensation program lapsed on Dec. 28. Since 2008, the program had provided extra weeks of benefits to laid-off workers who use up the standard six months of state benefits.
Democrats tried to sweeten the deal by banning millionaires from receiving benefits. Thursday's measure would have required unemployment claimants to certify they'd earned less than $1 million in the previous year; currently, there is no income restriction.
The bill's cost would have been offset through "pension smoothing," or allowing companies to make smaller contributions to employee pensions, thus earning higher profits and giving the government more tax revenue.
Congress routinely installs temporary federal benefit programs when the economy sours, then lets them expire when it improves. Democrats say that with an unprecedented 3.9 million Americans unemployed six months or longer, it's too soon to drop the benefits.
But they haven't found a way to win Republican support. Before Thursday's vote, Sen. Dick Durbin (D-Ill.) acknowledged the bill had little chance of advancing. "Sadly, we're going to face another filibuster," he said.
Durbin listed some of the ways Democrats say they've tried to compromise, including by offsetting the cost of the bill with cuts to other parts of the budget and allowing Republicans to offer amendments during a vote last month. (Republicans have said the offsets were gimmicks and the amendment votes were rigged.) Durbin said that left only one possible explanation.
"The real reason the [Republican] political leaders in the Senate want to stop unemployment benefits is they believe unemployed people are lazy," he said.
Sen. Rob Portman (R-Ohio) is one of the Republicans who has been open to restoring the compensation. On Thursday he voted against it.
"I like the millionaires provision and I have concerns about the pension smoothing," he said before the vote. "Always have."
Republican Sens. Lisa Murkowski (Alaska), Dean Heller (Nev.), Susan Collins (Maine) and Kelly Ayotte (N.H.) voted with Democrats to advance the bill.
Senate Majority Leader Harry Reid (D-Nev.) said the Senate would try again.
"We are not going to give up on the unemployed," he said.
Last week, Reid told the story of a 57-year-old Nevada woman who'd written him to say that since her unemployment benefits stopped, she's been couch surfing at friends' houses. He revisited the story at a press conference on Thursday.
"She couldn't pay her rent," he said. "I hadn't heard the term, some of the younger people probably have -- she's been couch-surfing. She's been going from friend to friend to sleep on their couch. She said, 'How do you think it makes me feel?'"
Reid repeatedly referred to the woman while answering reporters' questions on Thursday.
"We want the 57-year-old in Nevada to stop couch surfing and find a job," he said.
Support HuffPost
The Stakes Have Never Been Higher
Before You Go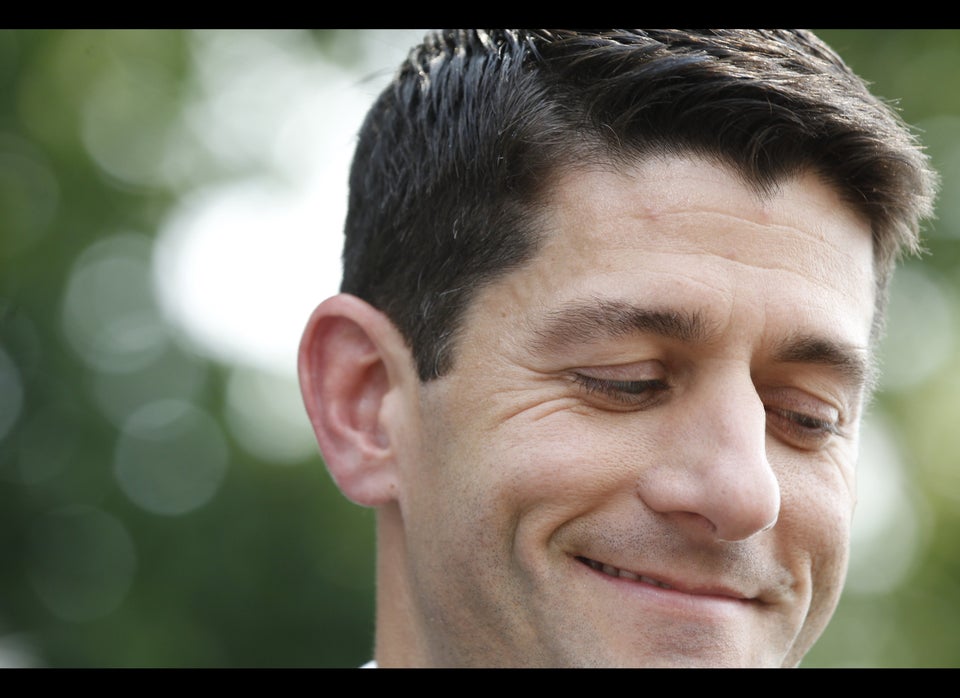 Economic Predictions That Were Blatantly Wrong (Or Have Blatantly Yet To Come True)
Popular in the Community