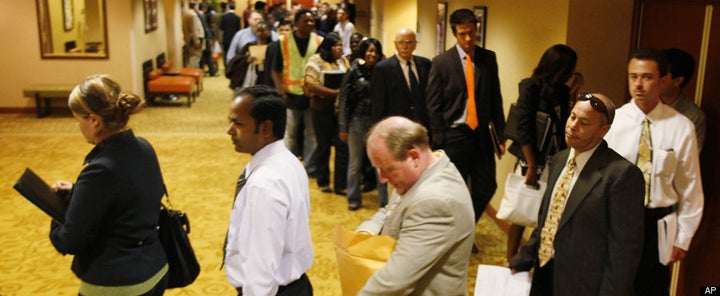 Senate Democrats will remain one vote short of the 60 needed to reauthorize unemployment benefits for the long-term jobless at least until the end of the week, as West Virginia Gov. Joe Manchin says he wants to wait until the state legislature has cleared up the law on how to fill the Senate seat left behind by the late Robert Byrd (D-W.Va.).
Manchin previously said that he could name a replacement as soon as the beginning of the week, but on Monday his office told HuffPost he'd make his announcement by Sunday at the latest and Friday at the earliest.
"He intends to make the appointment by week's end," a spokesman said.
Senate Majority Leader Harry Reid (D-Nev.) has repeatedly said that Senate Democrats need Byrd's replacement to break the filibuster by Republicans and Nebraska Democrat Ben Nelson, whose approval -- had he decided to give it -- would have ended the endless debate that has already cut off unemployment checks to some 2.1 million people.
By the time Byrd's replacement is sworn in, more than 2.5 million people who've been out of work for longer than six months will have missed checks they would have received had Congress reauthorized the stimulus programs it allowed to lapse at the end of May. President Obama's 2009 stimulus bill and subsequent legislation gave the unemployed up to 99 weeks of benefits in some states. With the federally-funded extended benefits lapsed, in most states the unemployed are eligible for only 26 weeks of state-funded benefits.
The congressional holdup owes to the Republican Party's and Ben Nelson's insistence that the $33 billion cost of extending the benefits not be classified as "emergency spending" and added to the deficit -- even though the cost of extended unemployment benefits has, throughout the 20th century, always been classified as emergency spending during times of recession.
Some Democrats view the new-found deficit concern as an effort to crater the economy and make the November midterm elections difficult for Democrats; others also see it as an effort to fundamentally undermine unemployment insurance.
That's the view espoused by Jon Kyl (R-Ariz.), who on Monday told HuffPost he sees unemployment benefits as a "necessary evil." Kyl and other Republicans have signaled they will not insist that revenue lost to tax cuts for the wealthy be offset by spending costs elsewhere. It's a matter of reducing the size of the government:
"The money does not belong to the government," Kyl said. "And yet that's what this kind of a rigid pay-go rule would assume, that the money belongs to the government and, therefore, if you're going to deny the government some of that revenue through a tax cut, you have to make the government whole because the government can never lose any money. That would mean that you could never reduce the size of government."
Popular in the Community