BENSALEM, Pa. -- For one happy week in January, Casey O'Connell and her husband, Gerry Ferguson, both had jobs.
Ferguson, an Iraq war vet, had been out of work 15 months when he landed employment with Pennsylvania's workforce development system. For two years, O'Connell had been working in customer service for a heating oil company.
"Great, now we can finally save up and buy a house," O'Connell, 28, remembered thinking at the moment they became a two-earner family. She said she had grown up in apartments and relished the opportunity to give her children a traditional home in this Philadelphia suburb.
Then she lost her own job. "You've got to be kidding me," O'Connell said, recalling her disbelief and anger. "This is the worst timing. We were thinking we were going to be able to catch up on all these bills. It sucked."
Unemployment insurance at least prevented them from falling further behind on the bills, but O'Connell is about to lose the weekly $270 she gets. She's among the 1.3 million jobless workers set to lose their unemployment insurance Dec. 28 unless Congress acts, and Congress seems reluctant to act. The House of Representatives goes on vacation after this week, the Senate after next.
The benefits were left out of a budget framework crafted by Sen. Patty Murray (D-Wash.) and Rep. Paul Ryan (R-Wis.,) the budget bosses of the Capitol's two chambers. Despite Democratic demands, Republicans have not signaled willingness to preserve the benefits for another year, which would cost $26 billion.
"When you allow people to be on unemployment insurance for 99 weeks, you're causing them to become part of this perpetual unemployed group in our economy," Sen. Rand Paul (R-Ky.) said on "Fox News Sunday."
Paul erred on the duration of benefits. The maximum has been 73 weeks since last year. Recent research suggests unemployment insurance does not increase long-term unemployment.
The population of long-term jobless has declined from nearly 7 million in 2010 to 4.1 million in November -- still an unprecedented number in the postwar era. A shrinking proportion of long-term jobless is eligible for compensation.
To the people receiving benefits, the lack of congressional urgency is baffling, or worse. There is no official information about what might happen, except that benefits are definitely scheduled to end.
"It's terrifying," O'Connell said. "I don't understand why there isn't any updated information because this literally is the final countdown for people like me."
Not that she's waiting around to find out what will happen. Like everyone else receiving benefits, she's looking for work. Each day, she fills out online applications in hopes of finding a job that will pay more than the cost of child care for her 3-year-old.
On a chilly gray afternoon last Thursday, she hit the pavement, knocking on doors to ask about any openings at hair salons on South Street in Philadelphia, roughly 20 minutes from her home. She earned a cosmetology certification after dropping out of college following the birth of her oldest daughter in 2005. Sporting bright pink hair and a black leather jacket (she said she wears a brown wig when she applies for other jobs), O'Connell approached front desks at four different fashion-forward storefronts. Three said they weren't hiring. One said she should talk to a manager the next day.
"That was bad," O'Connell said as she walked back to her blue Ford Windstar minivan.
If Congress preserves the federal Emergency Unemployment Compensation program, O'Connell would have another couple months of assistance while she seeks work. The federal benefits kick in for laid off workers who can't find jobs after running through as many as 26 weeks of state benefits. The duration of the federal benefits depends on the jobless rate in a given state. In Pennsylvania, where unemployment stands at 7.5 percent, combined state and federal compensation lasts 63 weeks.
Ferguson, 40, now works as a voluntary service specialist with the Veterans Administration. While he was unemployed, he said, he filled out hundreds of applications before getting a bite. He figured some employers worry veterans will make unstable workers because of post-traumatic stress disorder (a condition he said he did not suffer after coming home from Iraq in 2003).
"I have nothing to hold me back and I couldn't find anything," he said.
Meanwhile, the stress of constant unemployment has frayed his relationship with O'Connell. Both said they get along well, but they're living separately at the moment while sharing responsibilities for their four children.
"It's a big problem where you start having money problems," Ferguson said. "One thing becomes another and you're in a bad mood all the time and then you start sniping at each other, being nasty."
At her previous job, O'Connell coaxed payments from heating oil customers, sometimes coming up with payment plans if they'd fallen on hard times. "It was a lot of trying to see what I can do, pull a few strings here and there," she said.
She recalled one elderly customer who'd apparently had her bank account cleaned out by a family member with a drug problem. She had a cracked oil tank and no income apart from Social Security.
"The house was already falling apart underneath her," O'Connell said, adding she reached out to local relief organizations on the woman's behalf. "I don't know the end result because that's when I was let go. She just had no money."
One reason O'Connell may have been sympathetic is that she is currently staying at her grandmother's house. "My grandma is scraping by just along with us," she said. "She's only getting Social Security."
Unemployment is pushing O'Connell's dream of a happy home further from reach. Sometimes she imagines what it would be like to be a stay-at-home mom, with one breadwinner and one homemaker like in the old days.
"I feel like our generation is so robbed of that because you need both parents to be working full time to keep the household up in order," she said. "It's just sucky."
Before You Go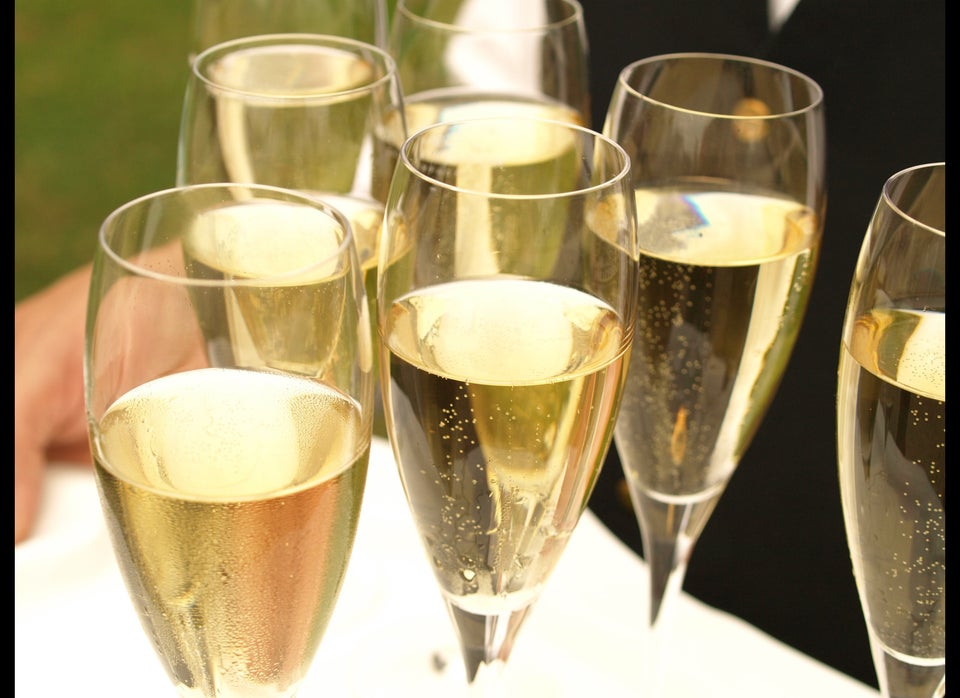 What Paul Ryan Doesn't Want You To Know About His Budget
Popular in the Community