WASHINGTON -- Republicans in the House of Representatives say it's just too late to pass legislation restoring unemployment benefits to the 2 million workers who've missed out since December.
Boehner has voiced opposition to the bill. Republicans on the House Ways and Means Committee, which oversees unemployment insurance, elaborated Thursday on Boehner's recent argument that the Senate measure would be "unworkable" even if Congress approved it -- so lawmakers shouldn't bother.
While Congress has reauthorized federal benefits after allowing them to lapse before, the House GOP argument goes, it hasn't reauthorized them after allowing them to lapse for this long. In 2010, congressional dithering caused the federal Emergency Unemployment Compensation program to lapse for almost two months. The Democrat-controlled House had passed a benefits bill, but GOP filibusters tied it up the Senate.
"Given that both the House and Senate were officially on record supporting an extension BEFORE the program expired, States and recipients had a strong signal that an extension would eventually be reached," Ways and Means Republicans said in a press release Thursday.
"This meant that during that lapse, States continued to take claims in anticipation of an agreement," the statement continued. "States went about verifying weekly eligibility, as if the program were operating, and then just held the claims without paying them until the President signed the law. This time around, without action from either the House or Senate, States have long since stopped verifying weekly eligibility and holding claims."
But a few states have continued verifying weekly eligibility, at least according to their websites. The Maryland Department of Labor's website, for instance, tells claimants to keep filing: "We will continue to take the initial claims for the EUC Program after the program expires; however, we will not be able to pay any EUC benefits unless the U.S. Congress extends the program."
The National Association of State Workforce Agencies said in a letter last week that the Senate's unemployment legislation would be difficult to implement, though the letter did not specifically cite the fact that some state workforce agencies haven't told workers to keep filing claims. The letter did say, however, that it would be tricky to send benefits to claimants moving through the three available "tiers" of federal compensation.
"It would be very challenging to identify these claimants, and then administer the proper payments, due to the complexity of the review process and the potential volume of claims to review," the letter noted.
U.S. Labor Secretary Thomas Perez, who in his previous job ran Maryland's unemployment department, has said that despite the challenges identified by NASWA, the Senate bill would still be workable.
A key difference between the 50-day lapse in 2010 and the current lapse, which has lasted more than 80 days, is that the legislation under consideration would require states to implement changes to their unemployment programs, such as requiring claimants to swear they aren't millionaires.
Andrew Perez contributed reporting.
Before You Go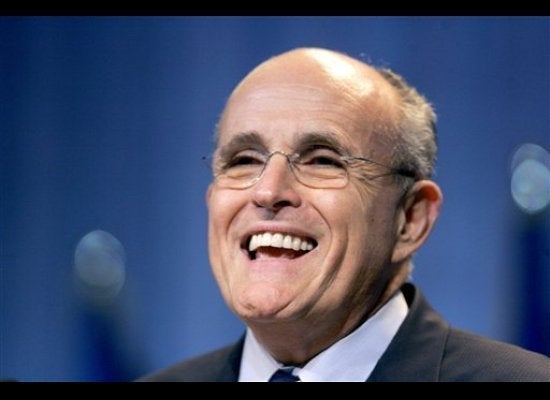 Out-Of-Touch Politicians
Popular in the Community