 WASHINGTON -- Responding to good news about the economy last week, influential conservative columnist Charles Krauthammer declared conservatives had won the debate over long-term unemployment insurance.
Congressional Republicans have stifled opportunities to renew the benefits, which expired in December. On Fox News' "Special Report," Krauthammer said he thinks it's been the right call.
The past six months saw "the largest six-month decline in the length of unemployment ever measured," he said. "The debate on that extension is over, and the conservatives were right."
A spokesman for House Speaker John Boehner (R-Ohio), whose refusal to entertain a Senate-passed bill has prevented Democrats from reviving the benefits, echoed the sentiment shortly after the Labor Department announced the unemployment rate fell to 6.1 percent in June.
"More unemployment checks won't create less unemployment," Boehner spokesman Matt Wolking wrote on Thursday. "In fact, the evidence suggests they create more."
Rep. Sandy Levin (D-Mich.), House Democrats' point man on unemployment insurance, said job growth has prevailed in spite of -- not because of -- Republicans blocking the benefits. The Congressional Budget Office has long said extended benefits boost the economy by increasing consumer spending.
"Our economy would be much better off had Republicans not blocked the program's extension, thereby pulling billions of dollars out of the economy and cutting off vital benefits to millions of Americans," Levin said in an emailed statement. "Long-term unemployment remains a serious problem for millions of Americans and the overall economy, more so because of the Republican inaction."
Levin's office also noted that by another measure, the U.S. economy performed terribly in the first three months of the year, with gross domestic product declining by 2.9 percent: "While many factors may have influenced this decline, pulling nearly $5 billion out our economy in the first quarter of 2014 by shutting off federal unemployment benefits certainly did not help."
Krauthammer cited a National Review article by economist Robert Stein, which explained how dropping the benefits could contribute to a decline in the unemployment rate. (The government's monthly survey only counts people as unemployed if they say they've looked for work sometime in the previous four weeks. People without jobs who haven't looked in the past month don't even count as labor force participants.)
"The end of extended benefits should push down the jobless rate by both encouraging work among those who really want work and discouraging participation among those who really don't," Stein wrote. "And, since the start of the year, we've had both faster payroll growth and a decline in the participation rate. Further supporting the case that ending extended benefits has helped: So far this year the median duration of unemployment has dropped to 13.1 weeks from 17.1 weeks, the steepest drop for any six months on record."
Heidi Shierholz, an economist with the Economic Policy Institute, a liberal D.C. think tank, said Stein makes too much of the correlation between lapsed benefits and improved job growth.
"Just doing simple correlations you oftentimes are misled in an economy as complicated as ours is," Shierholz said. She pointed to recent research by Jesse Rothstein and others that found extended benefits do cause people to linger in the labor force longer than they otherwise might, which slightly increases the unemployment rate -- but not by the magnitude Stein suggests.
Though there were 293,000 fewer long-term jobless in June, there were still 3.1 million people out of work six months or longer -- meaning the U.S. still has a rate of long-term joblessness unseen in any recession since World War II.
Before You Go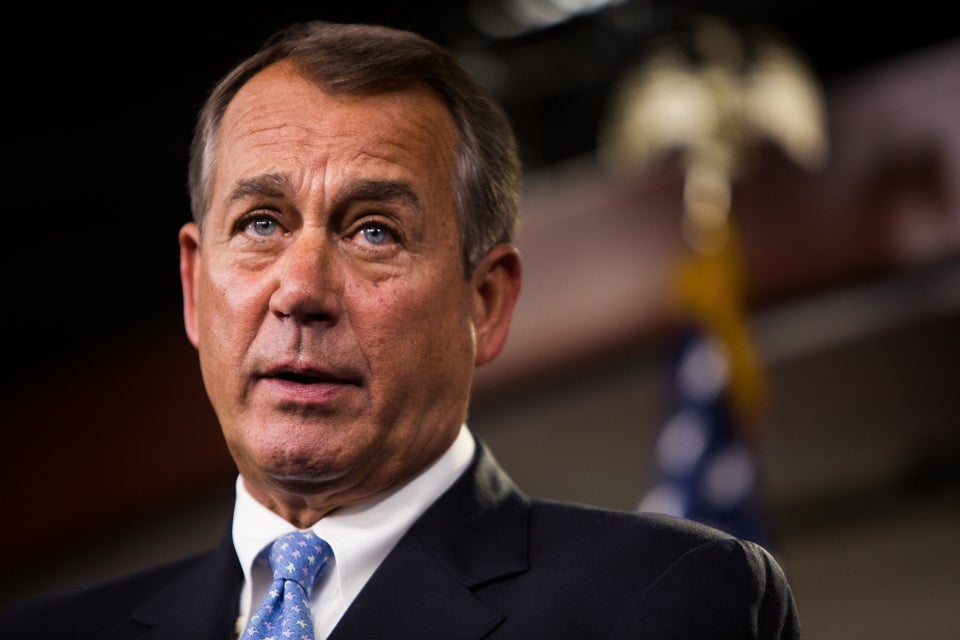 Speakers Of The House (1920-Present)
Popular in the Community