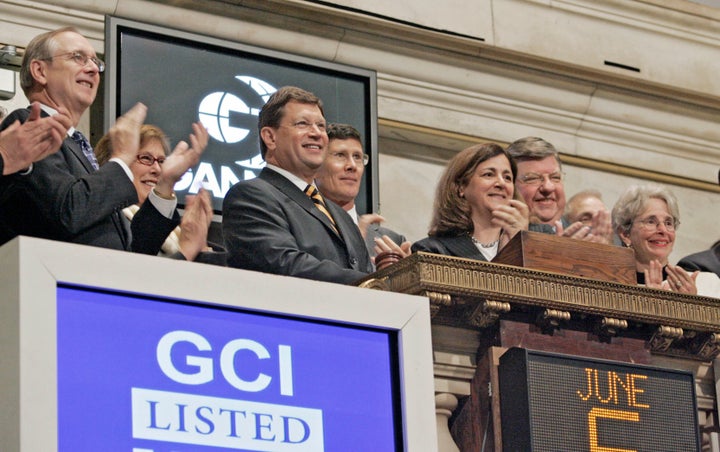 In June, Robert Annis lost his long-time job as a reporter at the Indianapolis Star when media conglomerate and Star owner Gannett cut 700 employees to save money.
For the past few months, instead of writing about Hamilton County as he'd done for the previous nine years, Annis has been reporting via Twitter on his own search for work. So far his efforts have yielded several interviews, but no offers.
"Don't know which I'm more excited for: Hearing back about potential @Zipp_USA job or the Dr. Who summer premiere Saturday," he tweeted to his 1,700 followers in August. In most of his tweets about his search, Annis has included the Twitter handle of his prospective employer, which in this case was a bike accessory company.
He followed up on Aug. 22: "Terrific second interview @Zipp_USA yesterday. Great meeting Brian, @Jason_Fowler and @Rip_Zipp. Crossing fingers for good news next week."
It took longer than a week to get the news, which turned out to be bad. "Didn't get the @zipp_usa job," Annis tweeted on Sept. 7.
Reporting his hopes and disappointments to the world seems to be part of how Annis is coping with the layoff, which he was not expecting at all. "I was just in shell shock," Annis told HuffPost. "I was one of the most productive reporters they had. I never thought I'd be one of the ones that was let go."
Annis, 38, lives with his wife in Indianapolis and said he's keeping busy partly by doing more freelance writing on travel and bicycling. He's candid about what it feels like to be out of work.
"Getting laid off is depressing," he tweeted shortly after the layoff. "But bragging about yourself to potential employers can bring the spirits up. Yes, I am an awesome reporter."
He's even asked his followers for advice: "Which is generally less expensive: Having a suit altered/taken in a few inches or buying a new one? Trying to plan ahead for job interviews."
In August, he announced he'd scored an interview with Angie's List, a company that aggregates consumer feedback on service companies and contractors.
"Interviewing with @AngiesList next week for a writing position!" Annis wrote. He later linked to a news story about the company's plans for an Initial Public Offering and said he'd like to work for a company with a future. On Aug. 31, he wrote, "Interview at @AngiesList went pretty well. Seems like a great company I'd enjoy working for."
Annis said Monday he's still waiting to hear back from the company.
Gannett said it had to fire 700 people to reduce costs. But Ryan Chittum, a business press critic with the Columbia Journalism Review, pointed out in a June 22 blog post that the company could have saved a lot of those jobs if some of its executives would settle for being single millionaires instead of multimillionaires.
Gannett CEO Craig DuBow earned $9.4 million in 2010, Chittum wrote. If DuBow and a cadre of underlings would accept more modest seven-figure salaries, the company could save $22 million.
"How many jobs could generous Gannett execs save by making their paychecks somewhat less obscene?" Chittum asked. "Let's guess that Gannett's cost-per-employee it's laying off is about $75,000 each. That's $53 million. So Dubow & Co. could fund the salaries of 40 percent of the fired by becoming lowlier millionaires."
When HuffPost asked Gannett's press shop in June if the executives would be willing to comment on Chittum's idea, they declined.
In August, this reporter asked on Twitter if Gannett could win for lamest layoffs of the year, or if another company deserved the distinction. Annis responded, "Gannett, easy."
The Indianapolis Newspaper Guild has launched a campaign attacking Gannett for "siphoning profits from the local newspaper to fatten the paychecks of Virginia-based executives while cutting wages of Star staffers as well as the size of the staff itself," according to the Indianapolis Business Journal.
Calling all HuffPost superfans!
Sign up for membership to become a founding member and help shape HuffPost's next chapter