WASHINGTON -- The good news that the U.S. unemployment rate fell to 7 percent in November could be bad news for more than a million of the long-term unemployed whose federal benefits are scheduled to expire at the end of the month.
In recent years Democrats have insisted that Congress maintain a special safety net for the long-term jobless specifically because the national unemployment rate hadn't fallen beneath an historical threshold. This particular talking point could now backfire.
"Congress has never before allowed benefits to expire when unemployment was higher than 7.2 percent," Rep. Jan Schakowsky (D-Ill.) said in 2012.
"Since the unemployment insurance system was created, Congress has never cut back on federally funded extended benefits when unemployment was over 7.2 percent," Rep. John Conyers (D-Mich.) said in 2011.
"Since 1959, the government has never allowed these benefits to expire when the national unemployment rate is above 7.2 percent," Rep. Jim Costa (D-Calif.) said in 2010.
Indeed, Congress has provided extra weeks of federal unemployment compensation for people who use up the standard six months of state benefits in response to every recession for the past 50 years. The maximum combined state and federal benefits in states with high unemployment rates is currently 73 weeks. But what goes up, must come down -- it's always been a matter of when.
The stakes are high: Between Christmas and the new year, 1.3 million long-term jobless will lose their federal benefits if Congress fails to reauthorize the Emergency Unemployment Compensation program. The Congressional Budget Office has estimated it would cost $26 billion to continue the benefits through next year.
House Speaker John Boehner (R-Ohio) suggested the positive November jobs report would make Republicans less likely to support more spending. "Today's report includes positive signs that should discourage calls for more emergency government 'stimulus,'" he said Friday.
But the declining unemployment rate masks a lot of bad news in the Bureau of Labor Statistics employment data. There are still more people than ever who have been unemployed six months or longer. More importantly, the long-term jobless still comprise an historically unprecedented percentage of the overall unemployed population.
Here's a BLS chart showing the long-term jobless as a percentage of all the unemployed.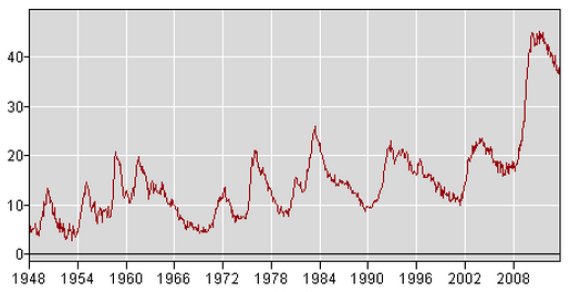 Last month, HuffPost asked Democrats whether extended benefits should continue when the unemployment rate inevitably falls below 7.2 percent. Rep. Sandy Levin (D-Mich.), the highest-ranking Democrat on the House committee that oversees unemployment, pointed to the data.
"Just look at the charts!" he said. "It remains historically high."
Mitchell Hirsch of the National Employment Law Project said in an email that the labor market in 1985, the last time Congress dropped extended benefits once the unemployment rate hit 7.2 percent, was entirely different than it is today.
"When Congress allowed federal unemployment insurance extensions to end in March of 1985, albeit when the official unemployment rate was 7.2 percent, the key employment indicators had all recovered to their pre-recession levels at least a year earlier," Hirsch said. "These measures include total non-farm payrolls, civilian employment levels, the employment-population rate and that rate for prime-age workers. Similarly, levels, rates and durations of long-term unemployment had largely recovered to near-pre-recession levels by March 1985."
Before You Go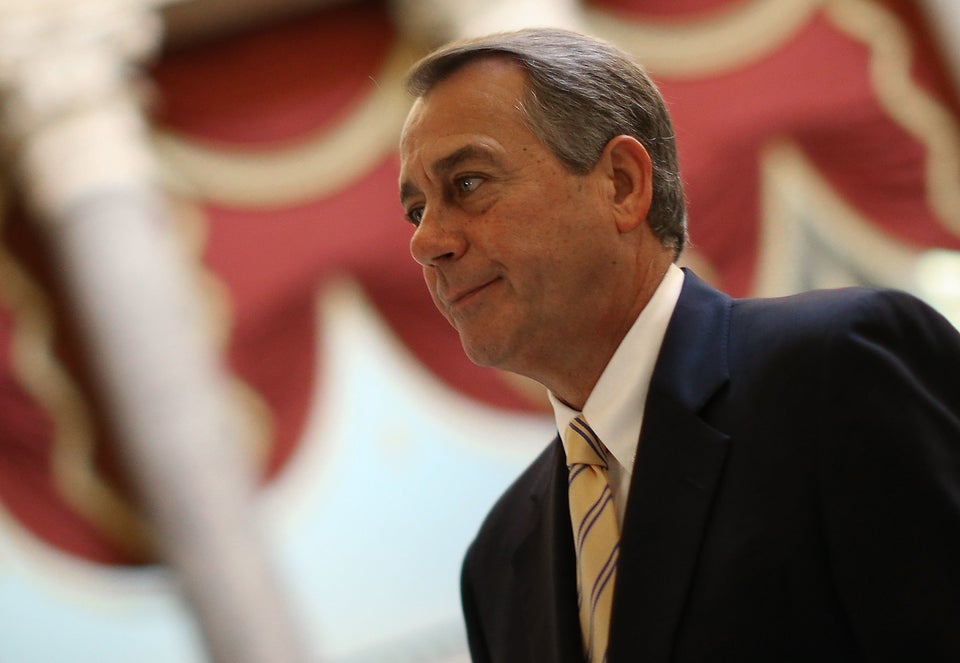 John Boehner's Shutdown Showdown Stares
Popular in the Community