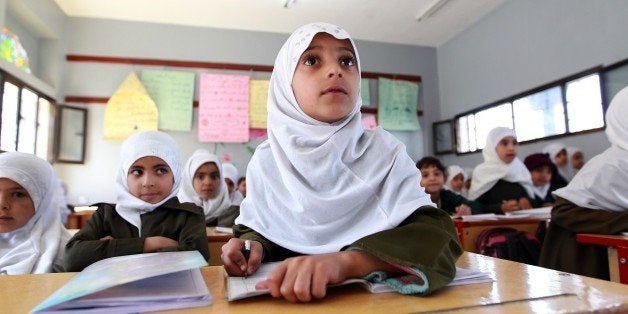 This year marked the deadline for achieving a handful of ambitious global education goals, but most countries involved didn't make the grade, a new UNESCO report concluded.
In 2000, participating countries agreed to implement the Education For All (EFA) goals, which included achieving universal primary education –- especially for girls, minorities and underserved kids, cutting adult literacy in half and expanding early childhood care and schooling.
While most countries fell short, there were a number of notable gains over the past fifteen years.
Across the board, for example, 52 percent of countries achieved universal primary education.
"The world has made tremendous progress towards Education for All," Irina Bokova, UNESCO director-general, said in a statement. "Despite not meeting the 2015 deadline, millions more children are in school than would have been had the trends of the 1990s persisted."
Still, this left 100 million children out of school.
Part of what helped the successful countries was increasing spending on education and cutting school fees, which has proven to attract more students.
Precluding school fees remains a major concern in impoverished countries, and has come up again recently in areas ravaged by Ebola.
When schools reopened in Liberia in February, administrators feared that the fee for elementary school, which comes 6,755 Liberian dollars (about US $80), would keep students away.
While Ebola devastated the education system in just a few short months, ongoing conflicts have been a "steep barrier" to improving education rates as the number of children living in war zones continues to grow.
While Save the Children has called on U.N. conglomerate No Lost Generation to beef up its efforts to help Syrian children, it still has a preliminary action plan in place. The group, which includes NGOs and nonprofit partners, is working to invest in education and equip them with a sense of civic duty to help rebuild their broken society.
While the UNESCO report showed that girls are more likely than boys to never enroll in school, if given the chance, girls are more inclined to reach the upper grades.
But cultural issues, such as child marriage and targeted violence against girls, continue to hinder girls from getting the opportunity to at least pursue an education, according to the UNESCO report.
However, some countries that seemed nearly hopeless for girls when the EFA goals were agreed upon have managed to make significant inroads.
Afghanistan, which was the lowest-ranking country in 1999, had a less than 4 percent gross enrollment rate for girls.
Now, it's grown to 87 percent.
While the country still imposes strict religious codes on its girls, advocates have found ways to work within the confines of those restrictions to improve education rates.
Since girls are not permitted to be taught by men, Afghanistan increased its number of female teachers.
Girls are less likely to attend school, due to security issues, if they live far away from school, so building institutions in remote underserved areas helped to dramatically improve enrollment rates too.
Having been personally persecuted, and nearly killed, just for going to school, Nobel Laureate Malala Yousafzai is now working to help girls overcome such societal barriers so that they can attend school.
Her eponymous fund invests in scalable community solutions that bring education to oppressed girls, including those in Pakistan who face threats from the Taliban and the Nigerian girls who were kidnapped by terrorist group Boko Haram.
"We need to see specific, well-funded strategies that prioritize the poorest –- especially girls," Bokova said, "improve the quality of learning and reduce the literacy gap so that education becomes meaningful and universal."
To take action on pressing education issues, check out the Global Citizen's widget below.
Related
Before You Go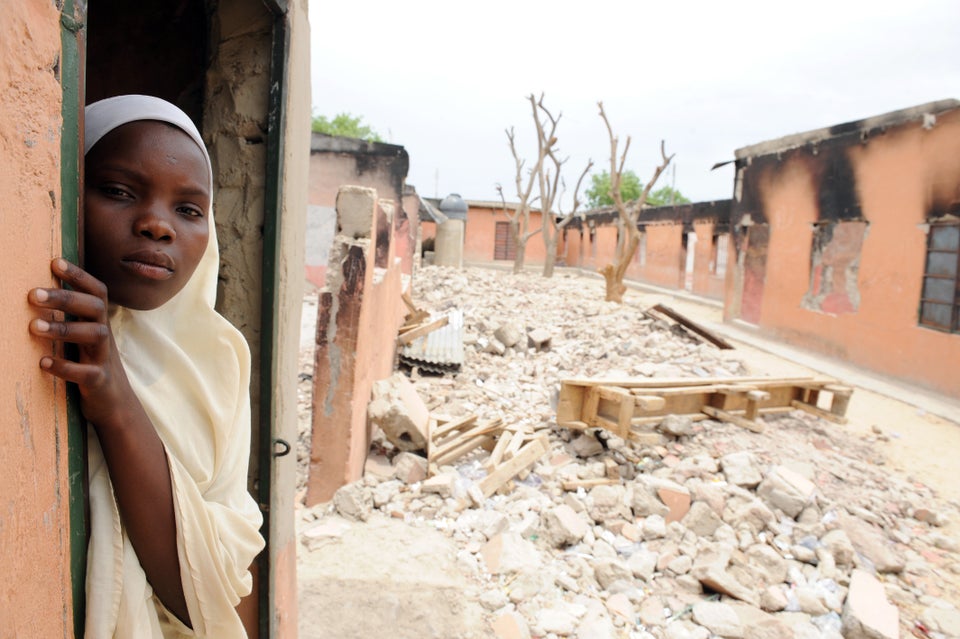 Boko Haram: Nigeria's Homegrown Terror