Some people have all the luck. As 2013 draws to a close, we're revisiting the fortuitous few who are closing out the year with a couple hundred thousand dollars more than they started it with, thanks to some very unexpected art finds. Whether realizing your storage hub is a James Turrell light intallation or your funky flea market necklace was made by Alexander Calder, some dramatic art finds are too good not to reexamine.
Here they are, the wildest art finds of 2013.
1. That time a Delacroix was uncovered in Santa Barbara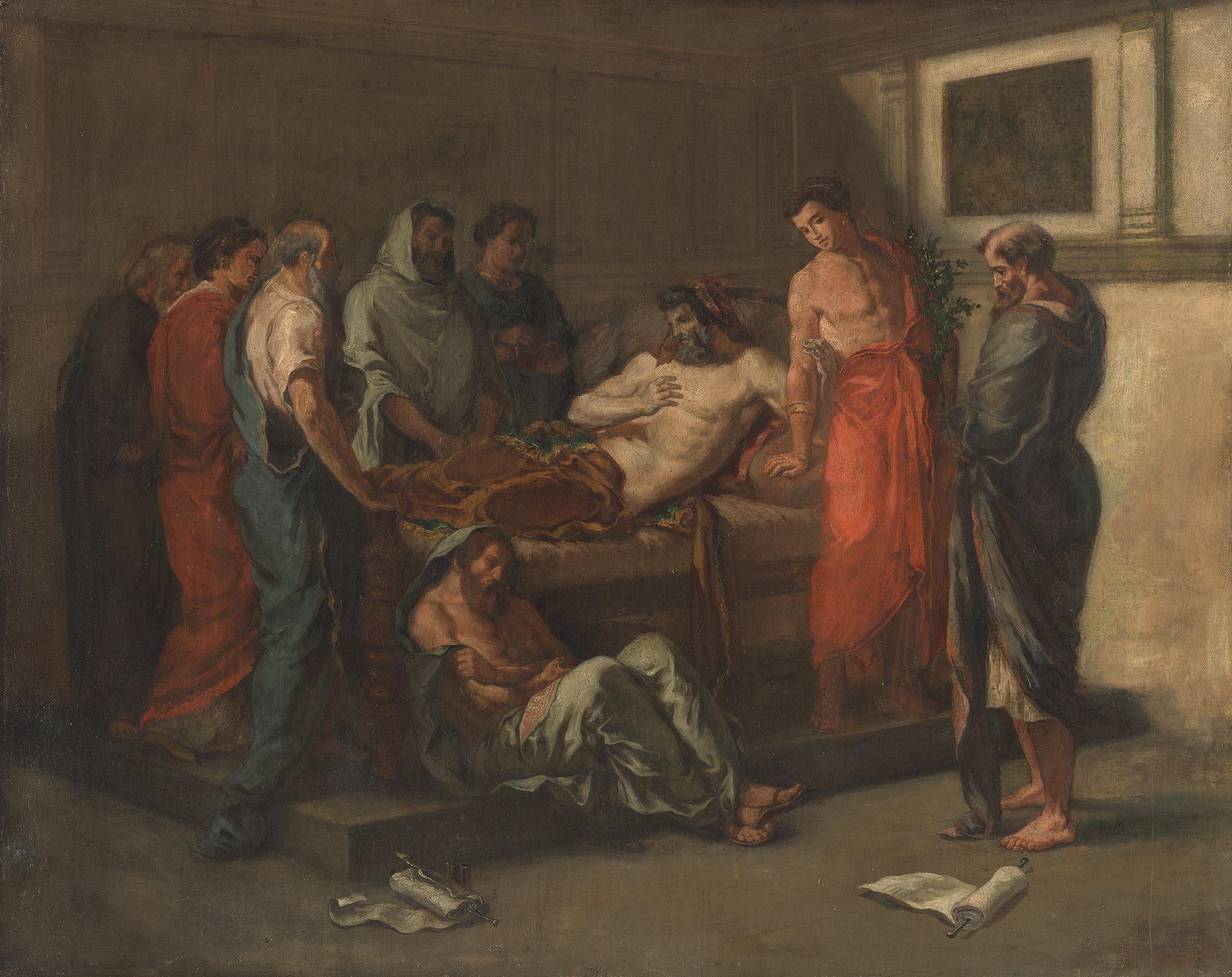 Eugène Delacroix, The Last Words of Marcus Aurelius, n.d. Oil on canvas, 25 5/8 x 31 3/4 in. The van Asch van Wyck Trust.
Santa Barbara -- the land of bikini-clad college students, beachside Mexican food, and, apparently, hidden French Romantic masterpieces. A previously unknown painting was identified there, standing out as the possible handiwork of Eugene Delacroix, an artist best known for "Liberty Leading the People" and "Death of Sardanapalus." Eik Kahng, who discovered the gem, explained her excitement over the impressive art find in an email to the Huffington Post. "There is no better reward for a curator than that rare occasion when a complete stranger calls you up and tells you about a fantastic work of art that actually turns out to be authentic."
2. That time someone bought an Alexander Calder necklace for $15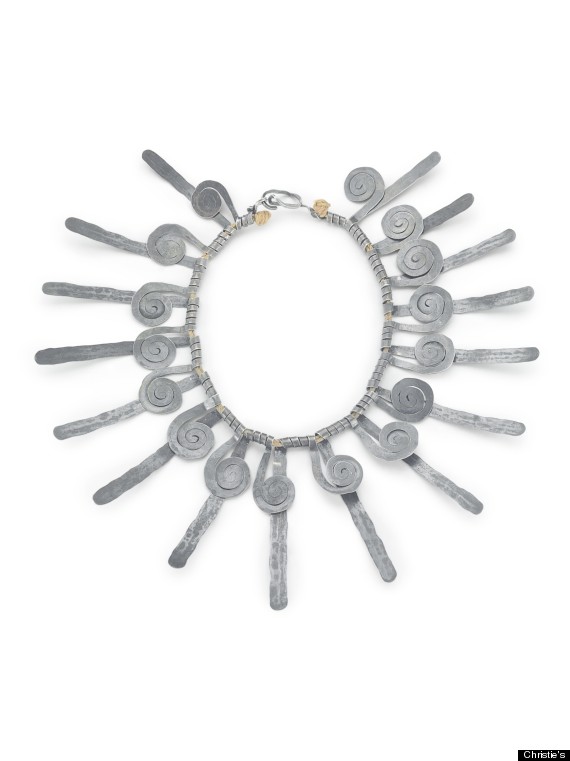 Alexander Calder (1898-1976), Untitled (Necklace), 1938, brass
Philadelphia resident Norma Ifill was perusing a flea market eight years ago when she stumbled upon a sleek silver necklace, having no clue that sixty years before it hung in the Museum of Modern Art. Yes, the flea market find was designed by the great American sculptor Alexander Calder. Though Ifill purchased it for $15, it's worth up to $300,000. "I thought it looked so tribal," Ifill told Bloomberg. "I wore it about four-five times max and every time I wore it, people always admired it. I can't believe I had a Calder necklace all this time and had no idea."
3. That time a James Turrell light work was mistaken for a storage space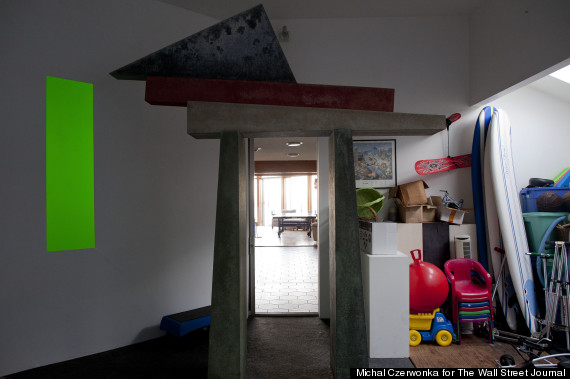 4. That time a Rubens drawing was hiding in a university cupboard Photograph: Design And Print Studio
One does not expect to find a 17th century drawing by master Peter Paul Rubens in a space often reserved for tchotchkes, but that's exactly what happened to University of Reading professor Anna Gruetzner Robins. "A Rubens in the cupboard! It is not what you expect to find," she said. Indeed! The piece, measuring in at only 10.8cm x 8.9cm, depicts a profile view of the queen of France, Marie de' Medici. It is now said to be worth over $110,000 and joined four other Rubens drawings depicting Marie in the Louvre. Surely a step up from cupboard life!
5. That time a lucky family inherited a "lost" Joseph Wright painting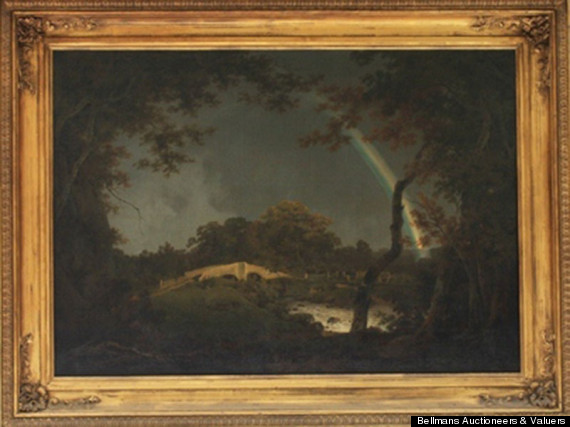 Found artwork "Landscape with Rainbow" had gone unrecorded for two centuries until a lucky family unknowingly inherited the piece, which then sold for $250,000 at auction. The first version of the landscape hangs at Derby Museum and Art Gallery. For years, scholars believed Wright had painted a second version of the piece, but its whereabouts were unknown. James Gadd ended up connecting the dots, identifying a painting inherited by a lucky and unknowing family as the long-lost Wright work. You never know when a dusty, old inherited artwork is actually the lost twin of an important 18th century landscape, do you?
6. That time a grimy Canaletto was lurking in storage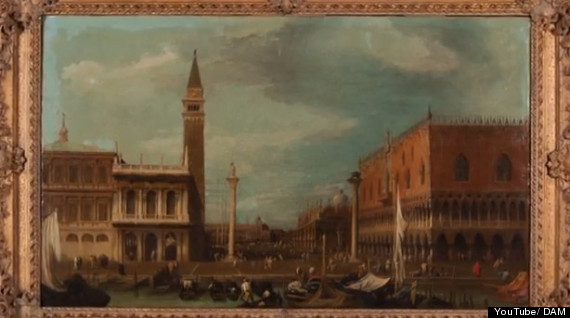 Curator Timothy Standring was conducting a routine inventory at the Denver Museum when he stumbled upon a discolored canvas coated in grime. The work, Standring recalled, looked as if it had been "in someone's home who smoked Marlboros for 50 years." The work, donated from a local collector, was titled "The Molo from the Bacino di San Marco, Venice" and attributed to the studio of Italian painter Giovanni Antonio Canal, aka Canaletto. The piece was assumed to be the work of a student in the studio and was left to collect dust in the museum basement, until Stranding suspected it was by the master, not his apprentice. The exact price of this newly cleaned canvas remains unknown, but a work from the same artist sold for $17.5 million in 2005 at auction.
7. That time a Diego Rivera painting was found behind an office door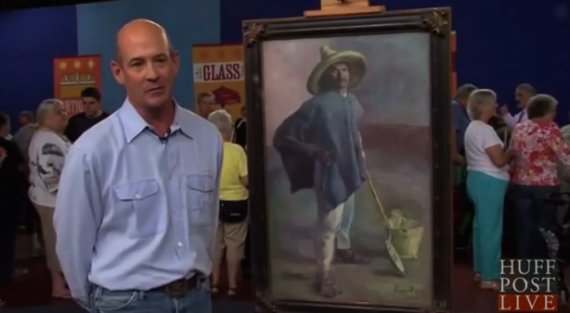 Normally we consider the artwork adorning office walls a step above dentist waiting room art. But the painting titled "El Albanil," which hung behind the office door of Texan Rue Ferguson, is a glaring exception. The unassuming piece, bought by Ferguson's great grandparents in 1920, is actually a masterpiece by Mexican muralist Diego Rivera. Ferguson's great-grandparents originally purchased the work in Mexico and passed it on to his parents, who thought it was a fake. They then kept the work in storage, unaware of its true value. The painting, made when Rivera was only 18 years old, is worth between $800,000 and $1 million, but it lived in obscurity in Ferguson's home office for years.
8. And finally, that time 1,400 Nazi-looted artworks were found in one German apartment Tax investigators were doing a routine check on a train in 2010 when they stumbled upon something fishy, spurring an investigation that eventually led authorities to search an upscale Munich apartment. In this apartment, they discovered a hoard of over 1,400 artworks including pieces by Marc Chagall, Pablo Picasso, Henri de Toulouse-Lautrec, Gustave Courbet, Auguste Renoir and many more. Allow us to repeat, 1,400 artworks. The paintings, which are generally in very good condition, are thought to have been seized by the Nazis from their owners after being defined as "degenerate art" around 1937 or shortly after. "When you stand in front of the works, see the ones that were long thought to have been lost or destroyed and in a relatively good state — some of them dirty but not damaged — you have an incredible feeling of happiness," "degenerate art" expert Meike Hoffmann told the Associated Press.
Related