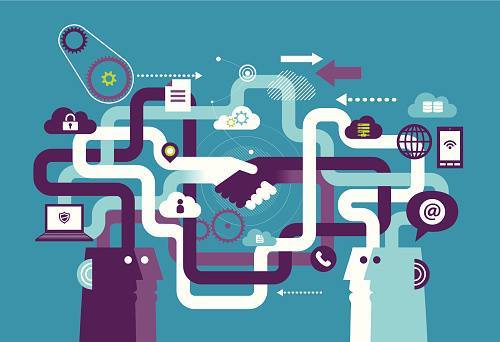 What are some of the obvious benefits one can expect after using a project management software? Let's see. Better accountability, transparency at work, better collaboration, improved efficiency, streamlined process. We all expect to see these benefits associated with the usage of a project management software.
"The secret of business is to know something that nobody else knows


Now, let's talk about the unexpected ones. There's so much more to this revolutionary technology than meets the eye. Upon scratching the surface, one will find myriad of not-so-obvious benefits of using these tools. Don't believe me? Have a look -
More time for hobbies - Work hard, party harder. It sounds kind of fun and motivating, doesn't it? But, if only it were possible. Not all jobs come with the perk where you can leave your work related worries behind and indulge in what really interests you post work hours. The stress for the office workload eventually chases you wherever you go; slowly draining you off of energies left for participating in recreational activities. But, that should no longer be the case after project management tool has taken things over. You can leave your work related worries behind and just forget about them. Reach home and spend some time for your hobbies. Besides this, even if you need some catching up with the work, there's always the mobile app to keep you updated about the goings-on at work.
Binge-watch your favorite shows - You must have a friend or two who is always talking about the latest TV show. Or, those who finish watching multiple seasons of the trending shows over the weekend. On the other hand, you are always buried under the job stress and barely have the energy to follow the same pattern where you could devote hours to binge watch your favorite shows. Because, by night you have no energy left for anything. You just want to jump into bed and drift into sleep. Once you start using a project management tool, you tend to feel less exhausted. So, it shouldn't be hard to stay up and binge watch the shows you thought of watching probably weeks ago, but kept on delaying it due to shortage of time.
Improved personal relations - Of course the relationships should improve when you have uninterrupted time on hands to bond with those you care about. But, busy professionals barely have time to do so. They are often labeled as workaholics whose priority will always be work. But, you cannot really blame them. That's just how life turns out when deadlines at work are repeatedly missing and clients aren't exactly ecstatic with team's performance. But those who make optimal use of project management tools will see a new pattern emerging at work where missing deadlines becomes a thing of past. And so, happy clients will longer be a myth, but becomes a reality. You can leave office on time without the lingering uncertainty about work. No stretched work hours, no weekends spoiled working overtime.
Stress-free commute - Daily commute is something that most people never get used to. According to Richard Wener, a professor at NYU, "Commuting can raise our cortisol levels, which is definitely not a good thing". It's one of the most annoying aspects of our everyday routine. While project management is not going to make your commute fun, it sure can make it little less annoying. Project management tools make things smooth sailing. So you can travel with less work related baggage on your mind, which otherwise multiplies the frustration of struggling with traffic every single day on the road.
More enjoyable weekends - The thing about project management tools is they promote optimal use of resources at hand. You can make each and every second of your office time count. When you make the most out of everything, teams can deliver the desired quality output on schedule every single time. If you continue to meet deadlines on time, there's no question of working overtime on weekends, or suddenly cancel your plans because of pending work. This means you can finally use what weekends are meant for - to enjoy, relax, and rewind; not just remain tangled up and worried about work commitments.
The quality of not just professional life, but personal life is also sure to improve with the inculcation of a project management tool in your work life provided you use it smartly. Use them to your advantage at work, and everything other aspect of your life will improve automatically.