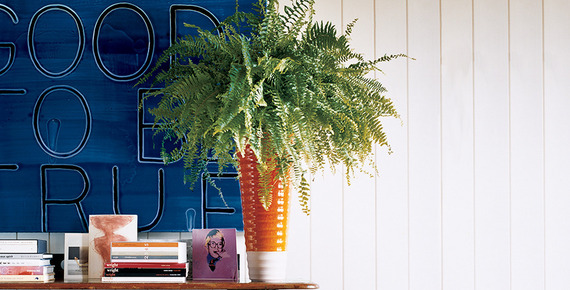 There's something fascinating about a plant so ancient it preceded the dinosaurs. It's no wonder that Victorian ladies went mad for the frilly fronds or that, a century later, they were co-opted by the macramé set. We're loving them anew for their eccentric beauty and for how easily they adapt to modern containers.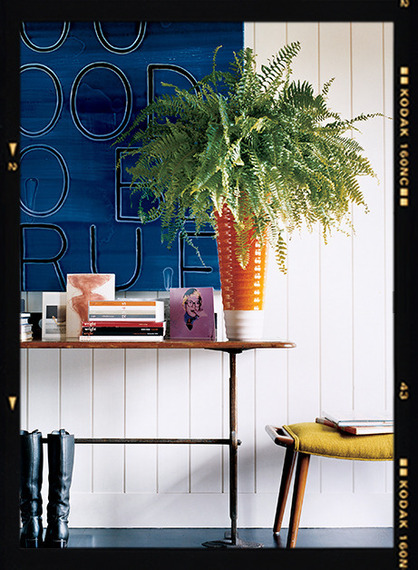 Wild & Wooly
Potted in a bright ceramic urn, this fantastically conspicuous 2' Boston fern becomes an amusing sculpture.
Quirk
Heavy, leathery leaves make this fern fairly resilient but trickier than most to water. Check that water gets down into the dirt or the plant will get very thirsty.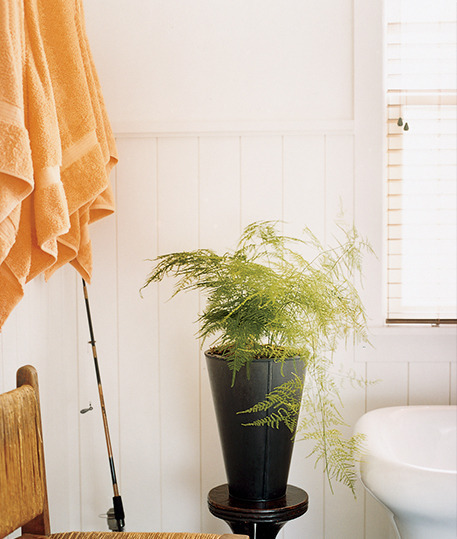 Shower Shrubbery
A dark zinc planter enhances the deceptive fragility of the ethereal asparagus fern. It's actually a member of the lily family, but like true ferns, it loves to soak up moisture-ideal for the bathroom.
Quirk
This plant is easier to grow than most true ferns because it can withstand greater variations in light, heat and watering.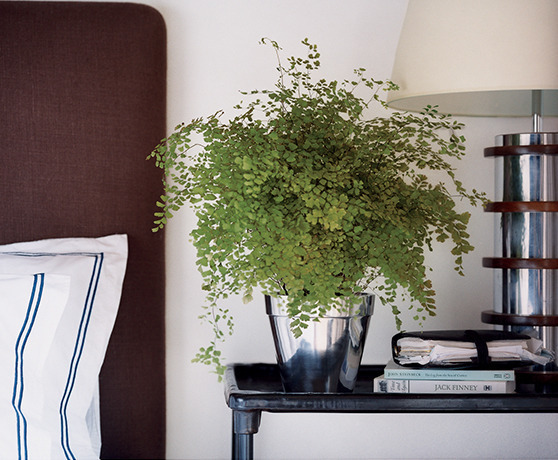 Bouquet Like
Up close, the delicate flower-petal- like leaves of the maidenhair fern create a study in shades of green. Nestled in this shiny pot beside the bed, it's a much nicer morning greeting than an alarm clock
Quirk
This beauty is extremely temperamental and needs plenty of TLC, including temperatures that stay above 60° and daily watering and spritzing (perhaps even its own nursemaid!) or it will frizzle.
Wall Art
Staghorn ferns grow like moss on the surface of trees and rocks and bear spectacular fronds-up to 4' across- that look like antlers. Florists mount these unusual plants on wooden slats that, when displayed on the wall, form an inexpensive living art installation.
Quirk
Water these ferns with daily mistings and weekly dunkings. Because they'd rather be in a steamy thicket, use a humidifier if the room is dry.
Care & Sources
Primarily forest dwellers, ferns require indirect light, cool temperatures ranging from 55° to 70°, and tons of moisture- both in the air and the soil.