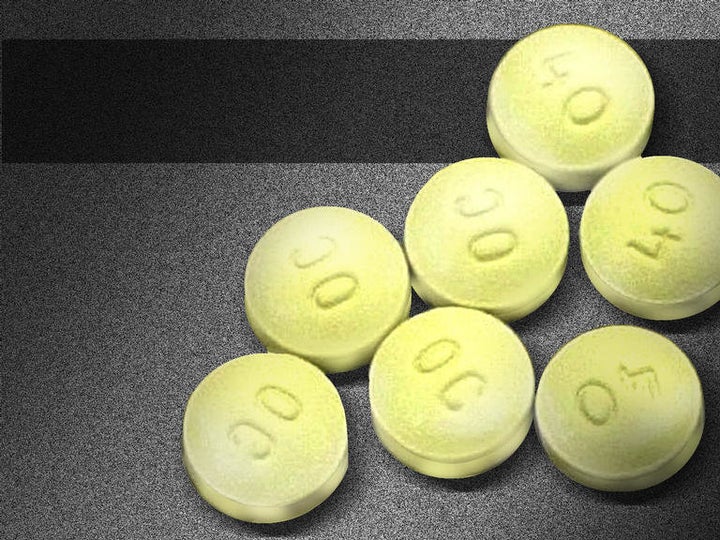 A recent episode of Donald Trump's Celebrity Apprentice featured two teams of famous personalities designing and promoting an interactive segment and producing a "Walk with Walgreens" starter kit to be distributed nationwide to promote the drug company's walking fitness program.

For three hours, viewers watched as the celebrities fashioned the marketing material and staged the presentations before Walgreens executives, and at the end, rocker Dee Snyder, was "fired" by the Donald because he had created a poorly designed starter kit with unappealing words for his losing team.

According to the Walgreen's website, The "Walk with Walgreens" program is intended to reward members with weekly coupons at their stores for logging their "steps" on an interactive website and learning the health benefits of walking.

Joe Magnacca, Walgreens' president of daily living products and solutions, stated in a company press release that the "Walk with Walgreens" segment on Celebrity Apprentice presented the company with a "unique opportunity to bring greater awareness to our walking program and its healthy rewards."

Almost simultaneously, the Drug Enforcement Agency (DEA) was raiding several of Walgreen's drug stores and a distribution center in Florida to determine whether their pharmacies were involved in the illegal distribution of Oxycodone pain killers.

There was no press release about this recent episode on the Walgreen site.
According to DEA officials, there has been a sharp spike in sales of pain pills at Florida Walgreen pharmacies since 2009. Last year, 53 out of 100 Walgreens stores were on the DEA's list of the top 100 Florida purchasers of Oxycodone, which is the most illegally taken prescription pill in the United States.

One of its stores in Fort Myers was reported to have sold almost 2.2 million units in 2011, up from 496,000 in 2010 and 96,000 in 2009.

In Florida, where 85 percent of Oxycodone was allegedly distributed last year, it was estimated that at the beginning of 2011, seven Floridians died a day from overdoses from prescription drugs -- a figure up over 25 percent from 2010.

The DEA and Florida law enforcement agencies are continuing a well-publicized crackdown on the illegal Oxycodone drug trade which has resulted in hundreds of arrests, including 34 pain clinic doctors (and others being disciplined or losing their licenses to practice medicine or stripped of their ability to prescribe pain killers), a 20 percent reduction in pain killer prescriptions in the state, and the number of pain clinics in Florida being reduced from more than 250 to less than a 100. Tougher laws that included greater regulation of the sale of prescription drugs and the banning of advertising by pain clinics were also passed as part of this effort.

Despite this intense law enforcement effort in Florida, illegal sales of pain killers containing Oxycodone continue to exponentially increase -- an Associated Press analysis showed that while sales may be down in Florida, painkiller distribution in other areas of the country is booming, mostly in the Appalachia region which had been previously serviced by Florida pill mills. Nationwide, drug deaths from prescription pain killers are estimated to exceed auto and gun accident fatalities and exceed those from heroin and cocaine combined.

The DEA has begun to shift its focus from pain clinics to drug stores and drug wholesalers like Walgreens, but the drug companies that manufacture and distribute Oxycodone continue to sell their deadly products with absolutely no criminal consequences for their nationwide misuse.

While President Obama categorically refuted the idea of legalizing marijuana at a Latin American conference last week, our country continues to condone the manufacture and distribution of Oxycodone-based drugs by politically influential drug companies that according to The Centers for Disease Control and Prevention is used illegally at epidemic proportions, way beyond any problems caused by marijuana.

Do you really think that if Walgreens is found to have been illegally distributing Oxycotin as a result of the most recent DEA investigation in Florida that its executives will face indictment and jail time for promoting the ultimate in unhealthy lifestyles? -- or even get "fired" for condoning such criminal activity under their watch? Sure, they will pay some heavy fines, but they will ultimately "walk" away unscathed while Americans continuing to pay heavily for the consequences of this "legal" drug trade, some with their lives.

Every week, the project manager of the winning team on The Celebrity Apprentice receives several thousands of dollars to donate to their favorite charity.

Arsenio Hall was the team leader on the Walgreens project and donated his winnings to the Magic Johnson Foundation, which "works to develop programs and support community-based organizations that address the educational, health and social needs of ethnically diverse, urban communities."

It's too bad that the $50,000 donation he made did not go to a charity dealing with Oxycodone abuse, but instead went to the well established, politically correct celebrity cause of AIDS research sponsored in turn by another celebrity.

The show missed a "unique opportunity to bring greater awareness" of the horrific, national Oxycotin problem being promulgated by Walgreens and other drug companies that continue to reward their healthy profits margins in selling their deadly products without being held responsible for the consequences of such sales on American society.
REAL LIFE. REAL NEWS. REAL VOICES.
Help us tell more of the stories that matter from voices that too often remain unheard.