What does unconventional masculinity look like in the fashion world today and how can designers better serve the needs of queer and trans bodies?
These questions and others will be explored Dec. 6 at "(un)Heeled," a menswear fashion show for women and individuals identifying across the transgender spectrum. "(un)Heeled" is presented by dapperQ and offers an alternative narrative to "Killer Heels: The Art of the High-Heeled Shoe," a current exhibit the Brooklyn Museum where the fashion show will take place.
Among those slated to present their work are Angie Chuang, Bindle & Keep, Goorin Brothers, Jag AndCo, Saint Harridan, Sharpe Suiting and Sir New York.
"'(un)Heeled' offers an alternative narrative to Brooklyn Museum's 'Killer Heels' exhibition and is one of the largest celebrations of style for masculine presenting women and trans identified individuals," Anita Dolce Vita, Executive Producer of (un)Heeled, said in a statement. "Through diverse interactive programming and a multi-brand runway show, we hope to use fashion as a common language and springboard to redefine masculinity; open discussions about gender identity and expression; build and strengthen allyships; educate; and increase visibility and access."
Vita went on to note, "Many of our readers' identities have been erased. When there is little in society that represents them, there is often no point of reference for their existence. We work to provide that visibility and space. dapperQ is a queer fashion revolution, one of the most stylish forms of protest of our generation."
"(un)Heeled" will take place at the Brooklyn Museum on Saturday, Dec. 6. The runway show will start at 8:30 P.M., with Dapper Academy and pop-up shops beginning at 7 p.m. This is a free event -- head here for more information and check out some images from the designers below.
Before You Go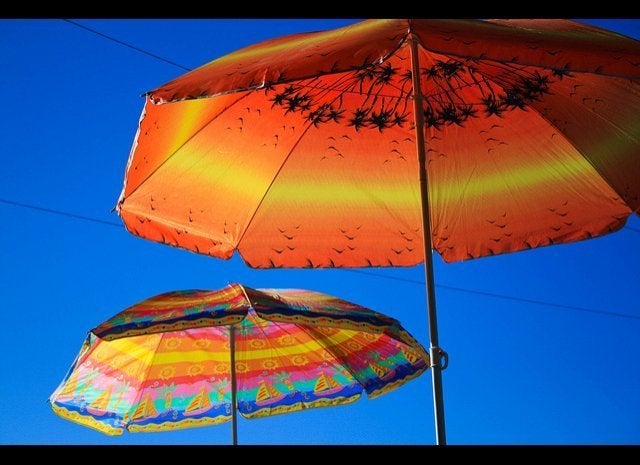 15 Things To Know About Being Transgender By Nicholas M. Teich
Popular in the Community