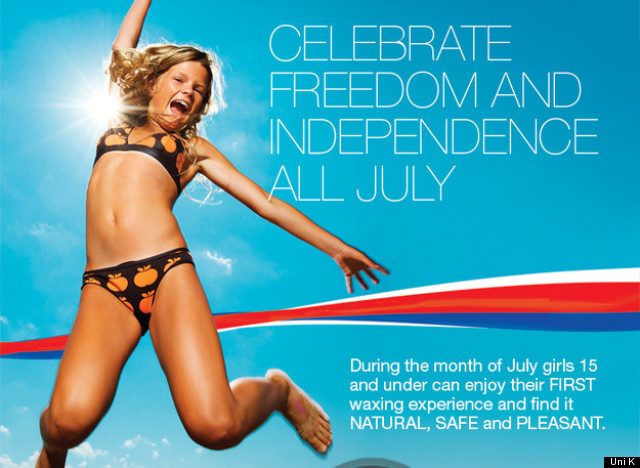 A new deal at Uni K Waxing, which has several locations throughout New York City, offers bikini waxes to young girls for 50 percent off during the month of July.
To qualify, customers must be 15 and younger, a requirement that is causing many raised eyebrows, both unkempt and reshaped.
Buzzfeed spoke to a Uni K representative who insists the 50 percent off is "just a number" and that they "want to give all the young ladies an opportunity to come in with Mom, without paying full price."
And there's a market for tween waxes. One salon manager said in the months leading to summer, nearly 40 percent of their clients were under the age of 16.
The New York Times recently spoke to make-up expert Bobbi Brown who defended the uptick in mothers requesting hair removal services for their daughters, "It's about making sure your child is comfortable. If she's going to be a bunk with all these girls, and she feels insecure because she hasn't taken care of the hair on her lip or her legs, you know what? You do whatever you can to make her feel good when she gets there."
But when does a boost in a girl's self-esteem cross the line? Surely waxing isn't nearly as severe as the hundreds of thousands of teens who undergo cosmetic surgery in the US. In 2004, 326,000 18-and-under Americans had such procedures.
So, what do you say New York?
And for some bikini-area related products, check out the slideshow below.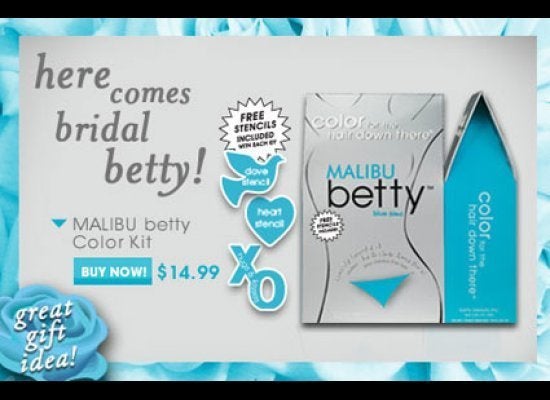 Vaginal Beauty Products
Popular in the Community