For its 2013 Photo of the Year award, UNICEF chose a haunting image of an injured and bleeding Syrian child to underscore just how desperate the situation is for the youngest of refugees.
It has been nearly three years since the conflict started in Syria, but -- as the winning photo reminds viewers -- the grave crises children face there are no less severe today. Taken by Swedish war photographer Niclas Hammarström, the image depicts a girl named Dania, then 11 years old, being cradled in her brother's hands after she was hit by shrapnel while playing in the street in Aleppo. Dania's expression is oddly serene despite the smatterings of blood strewn all over her face and clothing. It's a stark reminder of how common such violence and suffering has become.
"[It's] the face of an injured and severely traumatized child," Daniela Schadt, patroness of UNICEF Germany, said in a statement. "The look on the child's face is an appeal to the international community to strengthen its diplomatic and humanitarian efforts in order to prevent the loss of an entire generation of children."
According to UNICEF, almost half of children in Syria live in an acute state of emergency, and few children have not faced violence or lost a family member.
In addition to enduring tumultuous violence, Syrian children are in danger of becoming a "lost generation," since so many are being deprived of education and other basic necessities.
"I used to have a dream, but it's been blown away by the winds of this place," Heba, a 17-year-old living in the Za'atari refugee camp in Jordan, told the humanitarian organization. "My dream was to go to university and study pharmacy. It was on my mind and in my heart, but it's been reduced to ash."
Educational advocates across the board are deeply concerned about the fate of Syrian children whose basic needs are not being met.
Malala Yousafzai, a vocal activist who was shot in the head by the Taliban for pushing for girls' rights to education, is now working to improve opportunities for Syrian children refugees. Last month, she, her father, and members of her organization, the Malala Fund, helped hundreds of refugees cross into Jordan.
A major hindrance to helping to improve the quality of life for suffering Syrian children is a lack of funding.
As for Dania, she was brought to Dar-al-Shifa hospital after she was injured and was able to return home after being treated for a few days. The hospital was destroyed a few months later.
It's this cycle of destruction that advocates fear will wreak irreparable damage on Syria's children.
"Too many Syrian children are growing up without an education, without skills, scarred mentally as well as physically," Tom Koenigs, board member of the German National Committee for UNICEF, said in a statement. "Yet these same children are the teachers, the doctors, the engineers, and above all, the peacemakers of tomorrow, upon whom the hope for a stable and peaceful future in Syria and the region will depend."

Before You Go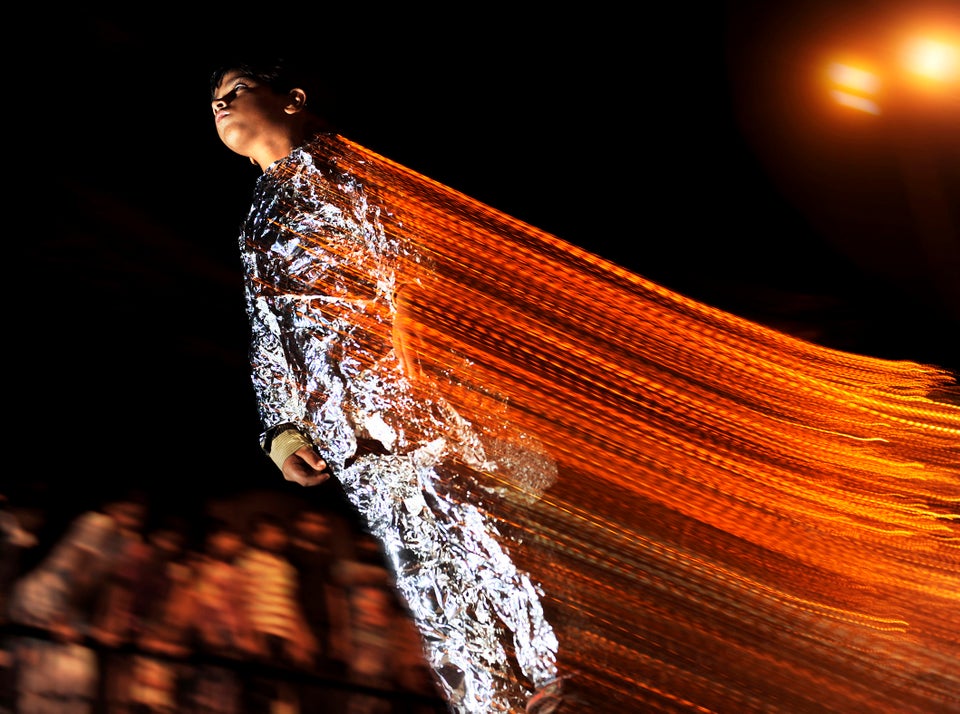 UNICEF Photos of the Year
Popular in the Community