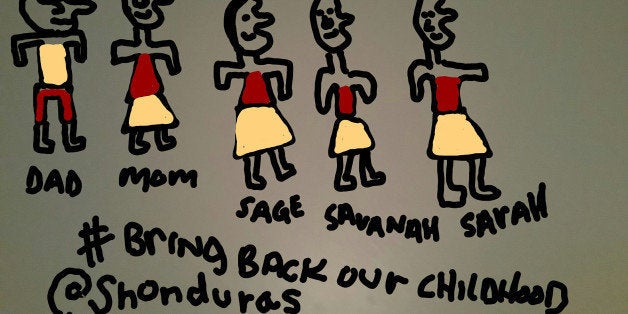 Social media is being used for social justice to protect children in West and Central Africa.
UNICEF has teamed up with Snapchat for a campaign to raise awareness for the hundreds of thousands of children that have fled the violence of Boko Haram. Members of UNICEF and professional Snapchat artists are producing images based off drawings of children living in Nigeria, Chad, Cameroon and Niger, who have suffered the impact of the conflict between Boko Haram, military forces and civilian groups. Since 2009, at least 15,000 people in these areas have been killed by the militant group, and children have fallen victim to this violence. Through these drawings, children are able to express and relieve their emotions about the terror that has surrounded them.
"[The drawings show] us how deeply affected children are," said Marzia Vigliaroni, a UNICEF manager for a child-friendly space in Diffa, Niger, in the report Missing Childhoods. "We work with them individually; we try to help them forget the traumatizing events they have experienced and continue their lives like other children and forget what they had to live through."
By following the @Unicef handle on Snapchat, users can view the recreated drawings. Part of the initiative also asks the public to use the platform to illustrate what they would miss most, were they forced to leave their home, and share those images on social media using the hashtag #BringBackOurChildhood.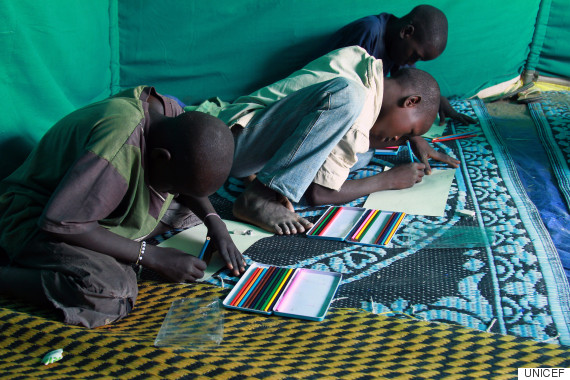 Snapchat is the chosen platform for this project because it is "a social platform where messages disappear, [and it highlights] the plight of the hundreds of thousands of children who are missing out on their childhoods as a result of the conflict," a press release from UNICEF states.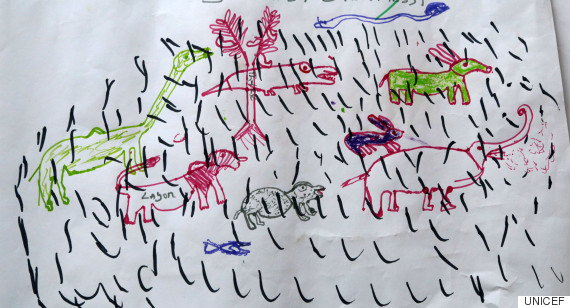 "Missing Childhoods" also includes scans of the drawings created by children to express their emotions about the attacks, which are the inspiration for #BringBackOurChildhood.
"The abduction of more than 200 girls in Chibok is only one of endless tragedies being replicated on an epic scale across Nigeria and the region," said Manuel Fontaine, UNICEF Regional Director for West and Central Africa. "Scores of girls and boys have gone missing in Nigeria – abducted, recruited by armed groups, attacked, used as weapons, or forced to flee violence. They have the right to get their childhoods back."
Currently, UNICEF is publishing a selection of the images on a campaign Tumblr.
Before You Go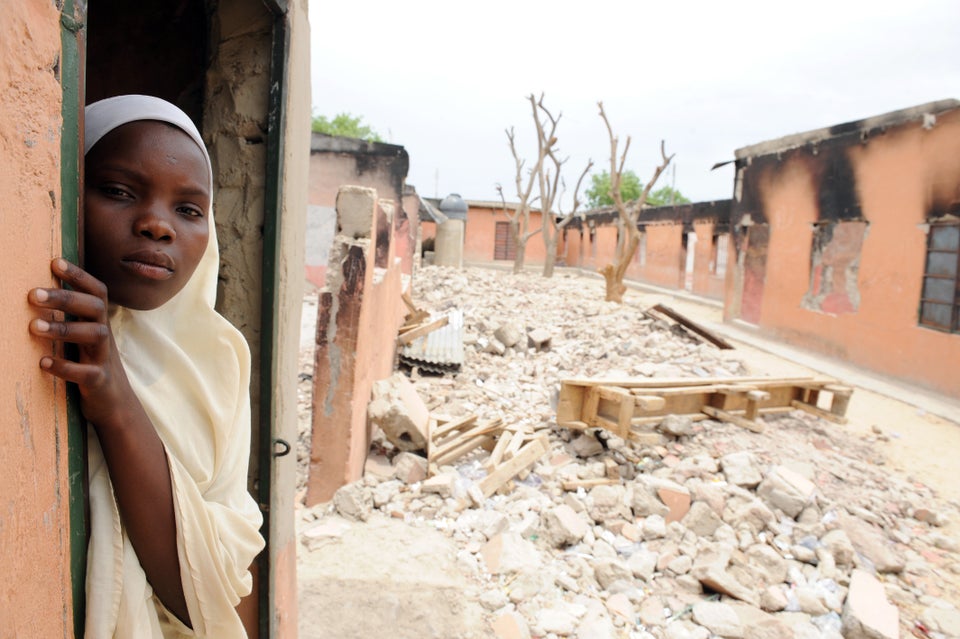 Boko Haram: Nigeria's Homegrown Terror