The United Nations agency that helps the world's needy children issued a terse statement on Tuesday about the escalating death toll in Syria as pro-government forces hammer rebel-held areas. 
That sentence was followed by 10 blank lines and captioned with the hashtag #RunningOutOfWords.
Syria's pro-government forces ― backed by Russia and Iran ― hammered the rebel-held district of eastern Ghouta on Tuesday. At least 250 people have died since Sunday night, with many children among the victims. Eastern Ghouta is the remaining rebel-held area east of Damascus, and has been under siege by Syrian President Bashar Assad's forces since 2013.
The Britain-based Syrian Observatory for Human Rights said the surge of violence ― which left 58 children and 42 women dead on Tuesday ― was the highest 48-hour death toll in the Syrian conflict since a 2013 chemical attack on eastern Ghouta, where about 400,000 people live.
Panos Moumtzis, the United Nations humanitarian coordinator for Syria, condemned the bombing of five hospitals in eastern Ghouta and said intentional attacks on medical facilities "may amount to war crimes."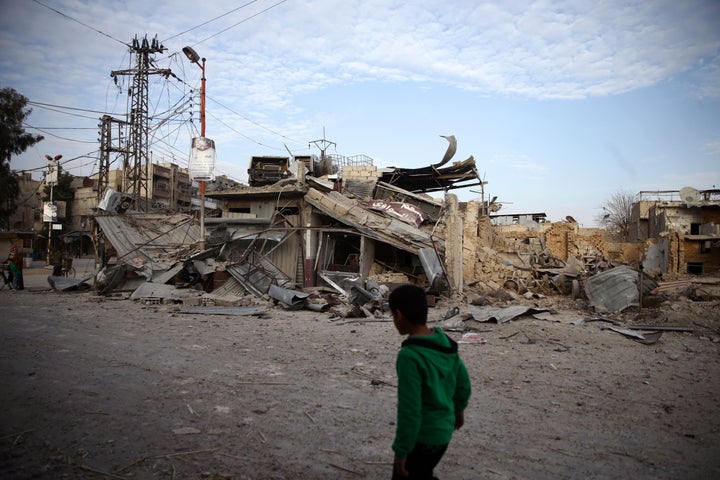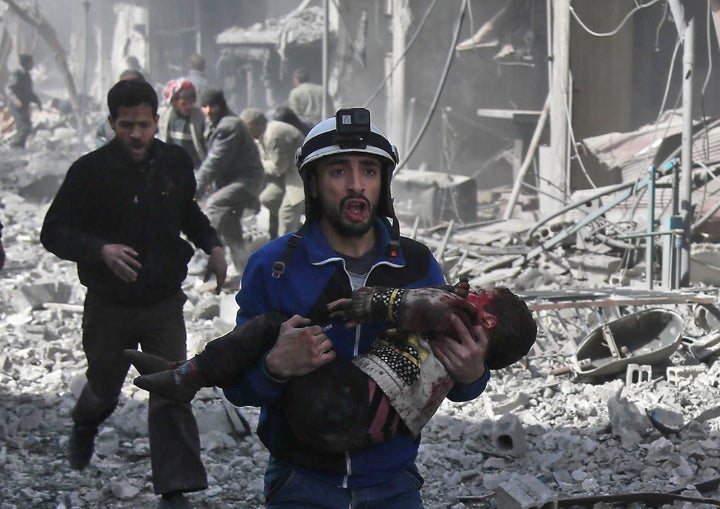 People are trapped without food and access to medical evacuations, a spokesman for Save the Children, Alun McDonald, told Reuters.
"The longer the siege and bombing goes on, it is effectively a death sentence for many children," he said.
Doctors told CNN that medics were working around the clock to treat hundreds of injured people. "These are the worst days of our lives in Ghouta," said hospital director and pediatrician Amani Ballour.
"We in Ghouta have been getting hit by airstrikes for more than five years and this is not new to us ... but we have never seen anything like this escalation."
The UN and human rights organizations have called for a permanent ceasefire and urged the Syrian government to lift a crippling blockade of the area. Meanwhile, Sweden and Kuwait have drafted a UN resolution calling for a 30-day ceasefire and an end to sieges and attacks against civilians in Syria.
Calling all HuffPost superfans!
Sign up for membership to become a founding member and help shape HuffPost's next chapter