 Imagine competing with an American company that pays its workers less than $1 an hour.
That's a reality Michael Mansh, president of a small apparel factory in Olive Hill, Ky., faces every day, according to CNNMoney. In February, Mansh reportedly learned that his 100-person factory, Ashland Sales and Service, risked losing a contract to make windbreakers for the U.S. Air Force. The main competitor was Unicor, a government-run enterprise that employs 13,000 inmates at wages as low as 23 cents an hour.
In the case of Ashland, Olive Hill's largest employer, losing the Air Force contract would have forced the clothing maker to shut down, Mansh told CNNMoney. "That's 100 people buying groceries. We use trucking companies in the town, buy parts and light bulbs there every day," he said in an interview with the news outlet. "That's all lost when prisons take away contracts."
Lawmakers stepped in and told Unicor to back off and cede the Air Force contract. The corporation obliged, but not without regret; for Unicor, that contract would have created hundreds of jobs for its workers, advancing its mission to "provide job skills training to the greatest practicable number of inmates confined within the Federal Bureau of Prisons."
That mission hasn't changed much since the government created Unicor in 1934. Advocates for the program point to the fact that inmates employed by the corporation, who earn between 12 cents and 40 cents per hour, are less likely to reoffend after being released.
But critics accuse Unicor, which last year pulled in $900 million in revenue, of shifting its focus from the betterment of inmates to profits. Those profits, they allege, have largely come at the expense of small businesses, which are already struggling to secure government work. A bipartisan group of lawmakers has proposed new rules that would change the way prison manufacturing companies do business, subjecting them to stricter standards that would lead to higher prices.
"Can you imagine the uproar from the public if we were importing goods manufactured by prison labor in someplace like China?" said Rep. Bill Huizenga (R-Mich.) in a June congressional hearing examining the effect of prison manufacturing on private businesses. "It's no wonder our American-grown companies have difficulty competing against this goliath, government-owned corporation."
Also on HuffPost Small Business: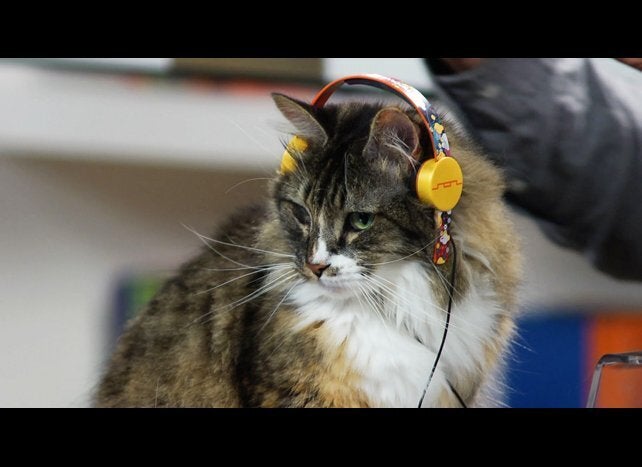 Products To Make Cats Like Humans
Related
Popular in the Community