This spot is straight outta a fairytale.
The Unicorn Café in Bangkok, Thailand is exactly what its magical name suggests ― a unicorn-themed establishment with rainbow decor, serving up colorful food and drinks.
And our inner 6-year-old screaming with excitement.
Inside the joint, there's bubble gum-colored furniture adorned with stuffed unicorns and pony figurines ― meaning you are dining in the presence of mythical creatures. Not to mention the indisputable fact that the decor makes it 100 percent perfect for the 'gram.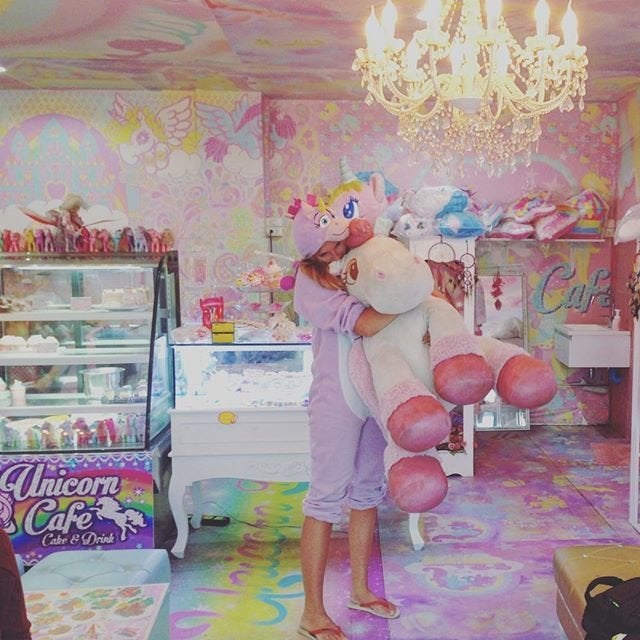 The drinks sound pretty poppin' too. Among other beverages, the cafe serves the "Milky Way Star," a blue, yellow and pink milk frappe and a drink called "Unicorn Blood," which is basically a strawberry and cheese frappe. It comes in heart or star-shaped glasses, of course.
It seems as though diners feel pretty magical during their visits to the Unicorn Café. In fact, the joint has 4.6/5 star rating on Facebook from people living their best unicorn lives.
Now be still, our sparkly, fabulous hearts.
Check out more photos of the café below.
Popular in the Community