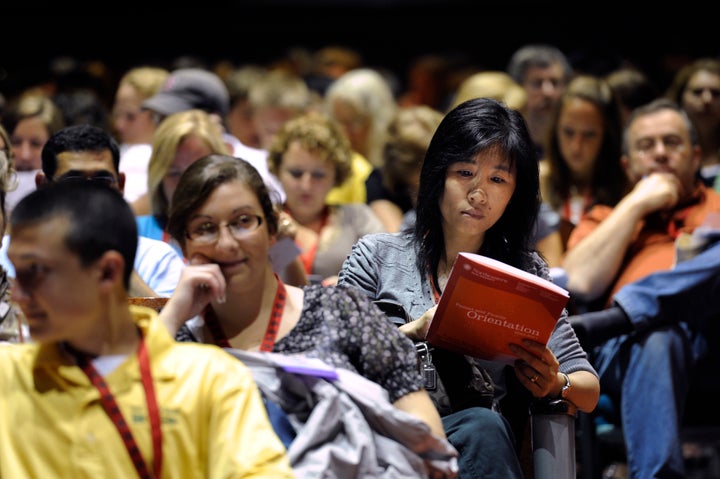 With packing, loans, new textbooks, assigned readings, parties, and everything in between, there are an almost infinite number of things college freshman can overlook. The ability to avoid learning lessons the hard way is an essential skill for college survival (and career survival) so take these tips from admissions experts on avoidable freshman mistakes.

This week's question asks:
"I'm totally the kind of person to overlook things when I'm excited, so what are some common freshman mistakes that I can avoid?"

"Don't rush into an overwhelming freshman year"
Planning to rush a fraternity or pledge a sorority your freshman year? Then avoid the mistake of taking too hard a course load or early morning classes during the process. While it's great to rush or pledge, the process takes so much time and goes so late into the night that many freshmen tell me they wish they hadn't taken a hard science or math class first semester and that they had "slept" through many morning classes. So pick classes that are a nice mix of science/math and humanities and that start in the late morning or early afternoon.
- Rebecca Joseph - Executive Director & Founder, Get Me To College

"Mom was right!"
The key to success is "healthy body, healthy mind." Manage temptation: fast food; late-night conversations; last-minute cramming for exams; sacrificing exercise to sleep in; it's easy for you to get off track. Team up with a friend, committing to eating healthy fruits and vegetables; working out together; and taking time to have fun. Self-discipline = time to participate in those exciting extracurricular activities. But try not to over-schedule. Start slowly because college activities are more demanding than high school. Keep first semester light: one new activity and one you know you like from before college is a good balance.
- Susan Sykes - President, SS Advisor

"Successfully Navigating Your First Year Requires More Than a Map!"
Enjoy the excitement of your first college year!  Use your time between classes to frequently study during the day; you will have more options for your evenings and weekends. Ask questions, ask questions, ask questions.  Faculty and advisors are not mind-readers, but they have a lot of answers. Your new independence is a good thing, but you're going to have this independence for the rest of your life; don't mess it up at the beginning.  Make new friendships with students who don't look like you, think like you, or have the same background as you.  Appreciate the value of differences.
Calling all HuffPost superfans!
Sign up for membership to become a founding member and help shape HuffPost's next chapter