This week's question for the network from Jamie in Madison, WI asks:
"How important are college rankings when choosing a college?"
The Unigo Expert Network is a group of top education experts from across the US answering questions submitted by students and parents about college admissions and succeeding after high school.

National rankings may not capture what's really important to you
The college search process should begin with what's important to you. Develop your own set of criteria and use that as a basis to evaluate the relevance of the many college rankings that are out there today. College rankings are not inherently a bad thing, but they are limited in scope and are all too often driven by prestige, selectivity and resources rather than high quality teaching and learning. Again, know what's important to you.
- James Montoya - VP, Higher Education at The College Board

Rankings don't provide holistic reviews of universities
Rankings can be helpful tools for evaluating colleges at a very quick glance, but can be a misleading measure if you look no further. Rankings also offer a general idea of a university's reputation. However, talking with professionals can provide more meaningful insight into how highly regarded a degree from a certain university is after graduation. What rankings don't measure is student life activity, such as amount and involvement in organizations and events. Nor can they share how well the school fits a particular student. The best way to determine if you picture yourself on a campus is to visit.
- Stacey Kostell - Dean of Admissions, University of Illinois

You can use college rankings, but don't get lazy!
College rankings are not vital in choosing the college you decide to attend. They usually comprise an interesting list of very good schools, but choosing between them should be an exercise each student undertakes regardless of rank. Be aware of each list's methodology for compiling the list and keep in mind that college rankings should not be used to shorten the exercise of finding the right fit for each student. There is no one school that is #1 for everyone. Dig deeper. Always.
- Steve Thomas - Director of Admissions, Colby College

Smart ways to make college rankings work for you!
Whether it's the Sierra Club's "Cool Schools" survey of the greenest college campuses, Reform Judaism Magazine's chart of the top 60 schools Jewish students choose, or Trojan's annual report card of sexual health at America's colleges, rankings can be a useful piece in your research. Rankings can point you to colleges that might be good matches for you, but be sure to focus on the factors that are the most important to you, and always compare multiple sources of information. Pay attention to the methodology used in compiling the rankings, and who has sponsored or contributed to the lists.
- Marilyn Morrison - Founder, Morrison Educational Consulting

Quantifiable rankings can be useful, but they aren't everything
Like any resource, rankings provide one way to assess good fit, but pay attention to what measurements are being used. Are they quantifiable factors or are they opinions? Factors like student retention and graduations rates, number of faculty with terminal degrees in their field, and dollars raised per student are all verifiable. Student, faculty, and "peer administrator" opinions are often uninformed or one-sided. Statistics from career services only represent those who fill out graduation surveys and rarely represent the entire graduating class--so user beware. Rankings can be an interesting place to start a search, but they shouldn't end it.
- Katelyn Klapper - Founder, College Options

Rankings offer little to ensure the best college "fit"
Ranking can be somewhat helpful in narrowing down a lengthy list of prospective colleges for active consideration by a student. Otherwise, they serve little useful purpose. Rankings are only as good as the criteria and data used to produce them and seldom are the criteria used actually very meaningful to the individual applicant. This is because the broadly based criteria necessary to the ranking process (acceptance rates, retention statistics, long-term graduation rates, etc.) can't speak to the best "fit" between the individual applicant and that "right" college. Choosing the right "fit' is a very individualized process; it is a quest by the student for self-awareness and the utilization of that awareness in aligning individual talents, interests and personality with the best colleges for that person.
- Peter Brass - Director of Student Services & University Advisor, St. John's Ravenscourt School

College Rankings Can Be Useful In Many Ways
University rankings are a myriad of data that some consider as useful as Morse code in our ever-changing world. Just as you evaluate which smart phone you'd like to make an investment in for your daily use - you need to evaluate a college you plan to attend. The rankings of a college will assist you in choosing a school that meets your needs in teacher preparation or in your engineering degree. Use them as an evaluation tool as you do the Net with your choice of Phones. What will you get for your hard earned money you're about to pay to your future alma mater.
- Bill Roberts - Director of Instructional Systems Design, Innovative Academic Solutions

Rankings cannot indicate the right fit for an individual
College rankings create some order out of the chaos of a confusing landscape of options. Yet they cannot indicate the right fit for an individual. Few read the fine print describing a ranking's methodology; many assume mistakenly that if a publication says a college is #1 nationally, it must be #1 for all students. Be a wise consumer. Take time to understand the weight given each category considered for a ranking; consider the importance of each for your student. Focus on what's right for your student and interpret rankings knowledgeably. They're one ingredient among many in a well-directed college search.
- Jane Shropshire - Founder, Shropshire Educational Consulting LLC
Get the full story from 35 more experts - including the Dean of Admissions from Seton Hall University, Cooper Union, and more - at www.unigo.com/expertnetwork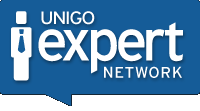 About the Unigo Expert NETWORK:
The Unigo Expert Network is a group of top education experts across the US dedicated to the success and well-being of high school students as they make the transition to college life. With members from 2-year, 4-year, private, public, and independent institutions, the network has over 3,000 years of collective experience, spanning all areas of admissions, financial aid, and how to succeed in college.
Calling all HuffPost superfans!
Sign up for membership to become a founding member and help shape HuffPost's next chapter