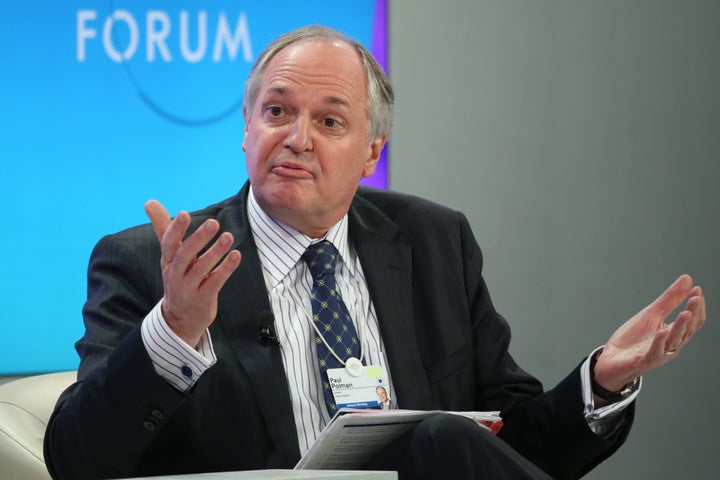 Unilever chief Paul Polman said Wednesday that all companies should be forced to disclose to shareholders any risk that climate change might pose to their business.
"Climate change reporting should be mandatory for businesses," Polman wrote in a tweet that linked to a Brookings Institution talk on delivering on the goals of the Paris climate accord. "We must hold each other to account on #ParisAgreement."
Polman's call for regulation on this issue fits into a larger pattern of growing pressure ― especially on firms in heavily polluting industries ― to tell investors about any risks posed to their business by climate change and by efforts to curb it.
More than half of the 20 largest U.S.-listed energy and industrial companies don't disclose information about the potential costs they might suffer as a result of climate change, according to a report published last November. Since then, more than 180 countries signed a historic climate treaty in Paris to limit climate change, new research found that sea levels are rising at a faster rate than in the last 28 centuries, and state attorneys general began investigating companies that allegedly withheld information about the dangers of climate change.
Left unchecked, climate change could upend human civilization within the next century, swallowing coastal cities as sea levels surge, displacing millions of people and unleashing destructive storms as weather becomes more extreme and less predictable. That poses a risk to virtually every business. Meanwhile, efforts by lawmakers to combat climate change pose yet another risk to companies, like oil firms, that make money from products that pollute the environment.
A few of the world's biggest oil companies ― including U.S. giants Chevron, ConocoPhillips, ExxonMobil and Valero Energy ― are starting to tell investors that their businesses could take a hit from climate change, according to a review of recent public filings with securities regulators.
It's notable for the chief executive of a company with a market capitalization of about $142 billion to advocate for more stringent rules for reporting financial information. Polman has come to be known for his aggressive advocacy on corporate sustainability, so it's not clear whether his latest remarks will make much of a splash. But he provides a model for other executives who might want to reject a Milton Friedman-esque, profit-above-all mindset and instead embrace a worldview that recognizes the need for long-term sustainability, even if it costs money in the short term.
The 59-year-old Dutch executive is not exactly the tree-hugger type. Polman, who spent 27 years at Procter & Gamble and is rarely seen without a suit, is as corporate as they come. He started out as a cost analyst at P&G before joining Nestlé in 2006 as chief financial officer. Three years later, he jumped ship to Unilever, the consumer goods giant behind Axe body spray, Dove soap and Hellmann's mayonnaise. He's been chief executive of Unilever since then.
A year after coming to Unilever, Polman set up the Sustainable Living Plan, a strategic blueprint aimed at doubling the size of the business while halving its environmental footprint. To achieve that, the company aims to use 100 percent renewable energy to power its operations by 2030 ― a goal its North American and European factories have already met. It's also reworking products to reduce the amount of waste that ends up in landfills. Polman, today a firebrand of corporate sustainability, can often be found stumping for better industry practices at major gatherings of business leaders.
"He wants to transform corporations such as his from the Aunt Sallies of environmental and social campaigners ― from being the bad guys who run sweatshops and ransack the rainforests ― into good guys who improve both working conditions and the environment," Fred Pearce wrote in a profile of Polman for The Telegraph in 2013. "And he believes there is money in altruism."
So far, it appears to be working. Shares of Unilever hit a record high in 2015, and the business ranked 41st on Fortune's list of most admired companies this year. The firm saw its profits rise 6.8 percent last year despite slumping sales in emerging markets, particularly China.
But Unilever still has a long way to go. Almost exactly a year ago, the company became the target of a viral parody of Nicki Minaj's "Anaconda" skewering the firm for exposing people in Kodaikanal, India, to toxic mercury contamination from one of its factories. The spill was linked to at least 45 deaths.
Unilever did not respond to a request for comment Thursday.
Related
Before You Go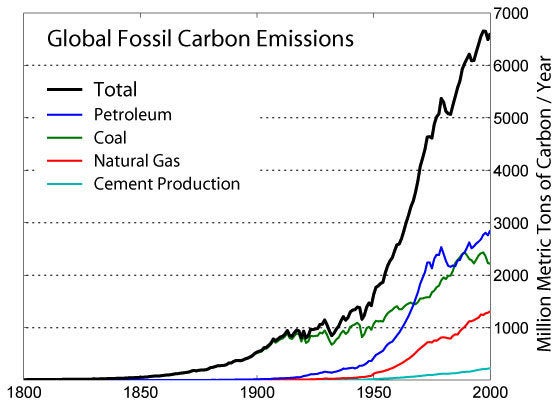 How Scientists Know Climate Change Is Happening