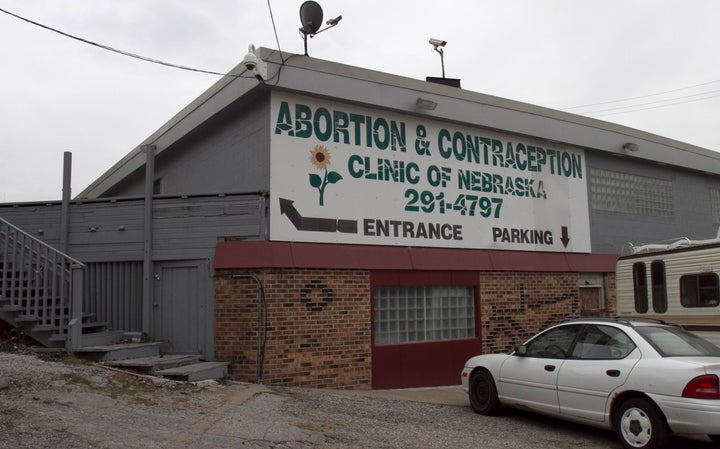 During a recent debate over a bill that would make it necessary for women to buy separate, abortion-only insurance policies to cover the expensive procedure, some Kansas lawmakers questioned whether it was realistic to expect women to prepare in advance for a rape or an unplanned pregnancy.
Rep. Pete Degraaf (R-Mulvane), in response, compared an accidental pregnancy to a flat tire.
"We do need to plan ahead, don't we, in life?" said Degraaf during the House debate. "I have a spare tire on my car."
Conservative state lawmakers have spent their 2011 legislative sessions trying to make it as difficult and costly as possible for women to access both abortions and family planning services, ostensibly to prevent taxpayers and business owners from indirectly paying for abortions. But experts worry that this kind of social policy actually encourages unplanned pregnancies and births, which come at a very high cost to the American public.
A new study by the Guttmacher Institute, a leading reproductive health research and advocacy group, estimates that unintended pregnancies cost U.S. taxpayers an estimated $11.1 billion dollars a year. Nearly two-thirds of unintended pregnancies -- roughly a million births -- are publicly funded by Medicaid and other government programs, the report shows.
At the same time, the demand for abortions among low-income women has been on the rise since the recession. The abortion rate increased 18 percent among poor women between 2000 and 2008, according to another recent Guttmacher report, as a result of their inability to afford or access contraceptive services and their perceived inability to support a child.
"Anti-abortion restrictions and cuts to publicly funded family planning services disproportionately affect poor women, making it even more difficult for them to gain access to the contraceptive and abortion services they need," said study author Rachel K. Jones. "It certainly appears these women are being underserved."
Prior to this year, approximately 87 percent of private insurance plans covered abortions. But some type of insurance-coverage ban is now on the books in 11 states, and in the most recent legislative session, legislators in 23 states filed 53 new bills restricting abortion coverage in state-based public health exchanges or across private insurance plans.
Moreover, the House recently voted in favor of H.R. 3, which would disincentivize private insurance companies from covering abortion and penalize small businesses that buy plans that include such coverage.
Now, in addition to forcing many women to pay out-of-pocket for expensive abortion procedures or buy separate insurance plans to cover them, even in cases of rape or incest, states are potentially fueling the rate of unintended pregnancies by cutting family planning. Numerous states, including Indiana, Kansas, Texas, Wisconsin and Tennessee, have passed or filed legislation to defund Planned Parenthood because some of its clinics offer abortions, despite the fact that it would block millions of low-income men and women's access to affordable birth control and contraceptive services.
"Bottom line, we can avoid unintended pregnancies and the abortions that often follow and the costs that often follow if we invest in, rather than cut, state family planning services that help women plan and space the pregnancies they want," said Adam Sonfield, senior policy director at the Guttmacher Institute.
The Guttmacher Institute estimates that every dollar invested in family planning saves state governments $3.74 in Medicaid costs and pregnancy related care.
"We've seen that the states in recent years that have expanded their coverage of family planning services under Medicaid have been able to help more women and men access contraception and avoid unintended pregnancy and abortion," Sonfield told HuffPost. "Any steps away from that are bound to have the opposite effect."

Popular in the Community