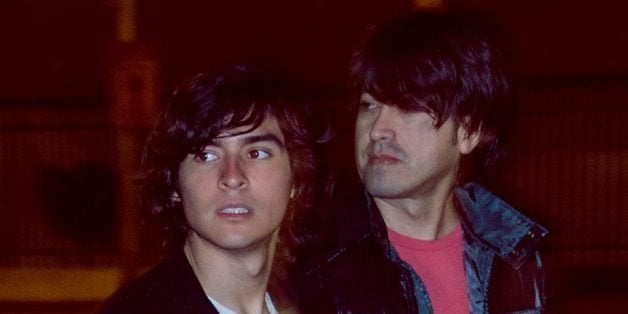 Indie rock band Union Cinema released its first EP, "A Ser Historia," hoping to grab the attention of audiences in the states and pave the way for a U.S. tour.
But you can't call Union Cinema a totally "new" band because one of the two members, the young music veteran Antonio Jáuregui, was part of the well-known Peruvian indie rock band Libido, which first emerged on the scene in 1996.
Libido's prestige went beyond Peru's borders and received two MTV awards. But Jáuregui, the bass player and songwriter of the Union Cinema, considered he needed something else to move forward.
"Libido was well known, we traveled all over Latin America, but lately there wasn't much chemistry among us and I wanted to do new things, I wanted to evolve," said Jeauregui in a phone interview with VOXXI from Lima, Peru. "So I started to work on new songs on my own."
The birth of Union Cinema and 'A Ser Historia'
While working in the studio and mixing new tunes, Jáuregui received a visit from a 21-year old guitarist named Antonio Santivañez. Both musicians jammed and worked on songs together, old and new. An artistic chemistry was in the air and they decided to form a band.
"We got along very good and since he speaks English we thought it would be a great idea to sing in that language," explained Jáuregui. "We are now in the process of expanding from a duo to a full band by incorporating more musicians."
The result of this process and energy will be in the form of a full-length album to be released in the upcoming weeks.
"A Ser Historia" will be released in two versions, English and Spanish. Music videos for tracks on the album, like "Take Control" and "Dimlight," are already available on YouTube. The band combines indie rock with pop and lyrics that speak to the heart of these musicians. The band is also exploring singing in different languages. According to Jáuregui, besides English, Santivañez knows French so they sing some songs in French as well as in Korean.
They hope this effort will help Union Cinema to get established in a strongly competitive musical market. Even the name of the band was carefully crafted.
Union Cinema comes from Cine Unión (Union Cinema), a movie theater located at the Plaza Italia, very close to Lima's downtown region.
"It is located in Barrio Saltos, a classic and cultural one, with lots of music," said Jáuregui. "I used to go to Cine Unión, but when we decided to use this name we changed something, Union Cinema can also be easily understood in English."
Their debut album is named after one of the songs, "A Ser Historia" (English version: "I Can't Get Rid Of"), which describes the world the new generation is facing. "The Great Revolution is upon us… We have to defend the insurgency!"
And while it sounds like a call to arms, Jáuregui mentions it's all about a perception of the new reality. "We also sing about love, and about consolation and support."
Regarding influences, the lead musician of Union Cinema goes straight to the point.
"I don't want to repeat the old same old thing about the influences from the big rock bands we all have," he explains. "Actually we are more interested in the music around us, for example, Peru's psychedelic cumbia."
Without a doubt, Jauregui is setting the tone of Union Cinema's next project.
Union Cinema's 'Dimlight' music video
Before You Go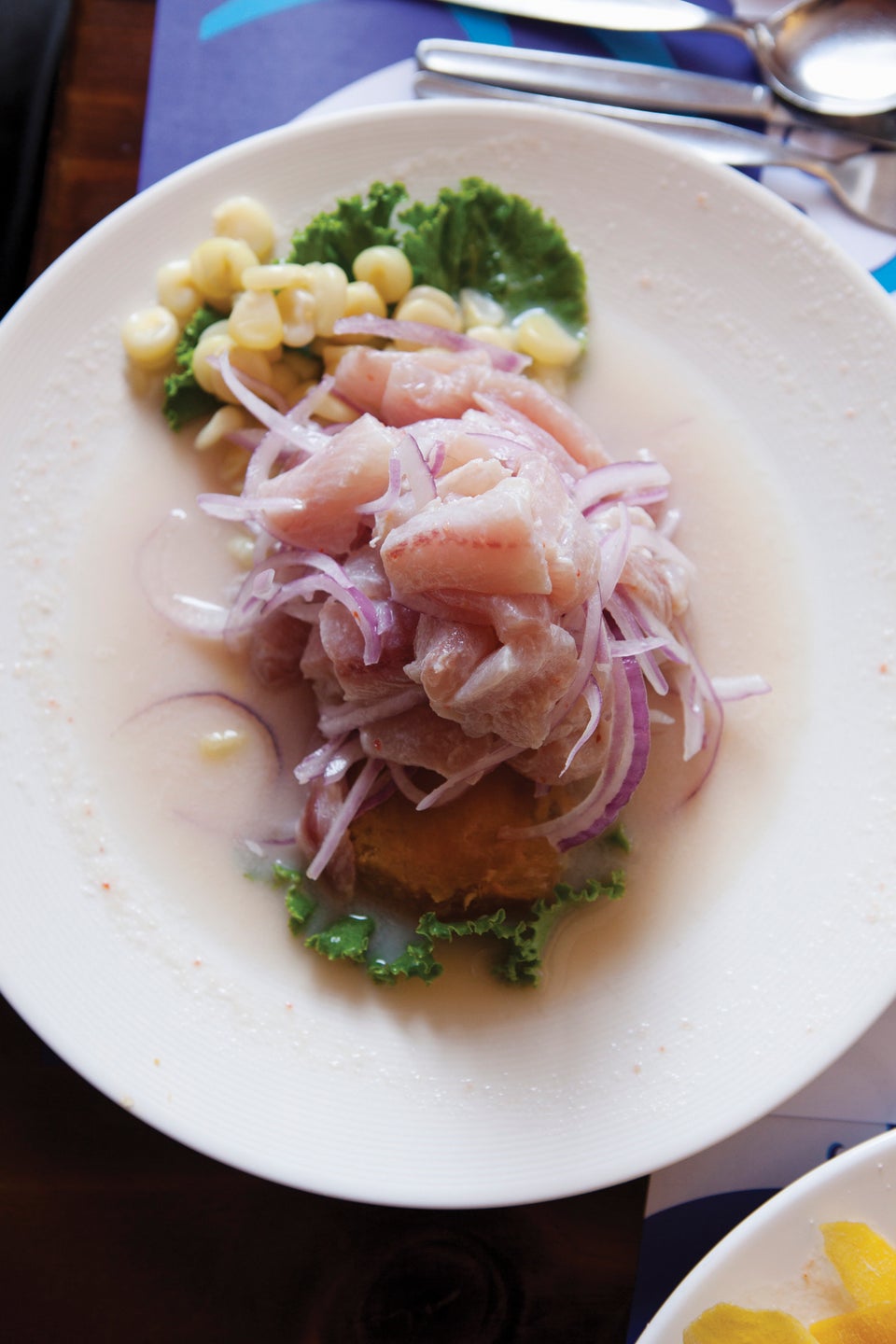 9 Awesome Things About Peru
Popular in the Community