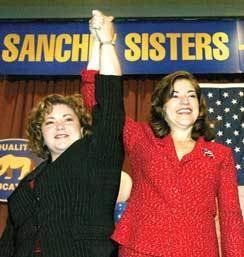 WASHINGTON -- Politicians who come of age with the labor movement in their lives are more likely to advocate on behalf of worker-friendly policies, regardless of their political leaning, the makeup of their district and financial support from labor, according to a new study on union members and voting behavior.
Pro-worker advocacy extends far beyond issues that directly affect labor unions, and includes stronger support for policies such as family and medical leave or paid sick days, according to the study. It puts numbers on an ephemeral but intuitive notion: that having direct experience under a boss in solidarity with other coworkers shapes people's worldview in lasting and profound ways, even after they've moved up the class ladder.
At the same time, the report, which was funded by the pro-labor group American Rights At Work, helps explain the disconnect between working-class America and Congress, where working people are barely represented. Recruiting more union members to run for office would be an effective way of finding reliably worker-friendly legislators, the study implies.
The report, which is the most comprehensive ever conducted of its kind, relies on research from Ryan Lamare, an associate professor of labor studies and employment relations at Pennsylvania State University. Lamare studied the voting records of members of the California state and federal congressional delegations from 1994 to 2011, using the AFL-CIO's congressional scorecard as his standard.
His findings, which are preliminary and have not been previously reported, draw a direct connection between those politicians who were either involved with unions or come from professional backgrounds that are in close contact with unions -- such as teachers, nurses and firefighters -- and pro-worker voting records.
"I don't think people have been able to show that link yet, so that's quite a unique empirical finding," Lamare told The Huffington Post. "One of the main implications is if the general population wants to put forth a policy agenda around pro-worker policy outcomes or implications, then they may want to seriously consider where their politicians are coming from."
One of the workers profiled in the report is Maggie Carlton, a former waitress at a Las Vegas casino, who was elected to the Nevada Senate in 1998. Term limits forced Carlton, a union member, to move to the State Assembly, where she now serves.
"If you have a union member sitting [in the legislature] making these types of decisions, you don't have to educate them and keep them educated because they live it, they know it, they understand it," Carlton told HuffPost. "They know what unemployment's like, they understand what happens if you get hurt at work, they know what it's like to go clock in every day and balance a 40-hour week."
But Carlton is in the minority. While the AFL-CIO told HuffPost that it estimates over 5,000 union members are elected across the country, a tiny portion of those actually hold office at the federal level.
Only 21 members of the House of Representatives currently mention a union background in their official online biographies. An additional 36 come from professions associated with unions but do not mention membership in their bios, according to a review of all 435 members' bios. That comes out to a paltry 13 percent. Taking only members who mention a union background, the number is just 5 percent.
Rep. Bob Brady (D-Pa.) is a member of the carpenters and teachers unions. Outgoing Rep. Dennis Kucinich (D-Ohio) is a member of the International Alliance of Theatrical Stage Employees. Rep. Michael Michaud (D-Maine) is a member of the United Steelworkers, while Rep. Dale Kildee (D-Mich.) lists the American Federation of Teachers as one of his "community affiliations." Rep. Nick Rahall (D-W.Va.) is an honorary member of the United Mine Workers of America, and Rep. Richard Hanna (R-N.Y.) is a member of the Operating Engineers.
Rep. Stephen Lynch (D-Mass.) spent 18 years in the Iron Workers Union, eventually becoming its president. He famously cited his union background in breaking with his party and opposing health care reform, which disproportionately taxed union health insurance benefits to help pay for it.
There's also Rep. Linda Sanchez (D-Calif.) who spent over five years working in the labor movement. She was raised by Mexican immigrant parents, and after paying her way through law school with student loans, she worked with the International Brotherhood of Electrical Workers, where she focused on ensuring that public works sites complied with prevailing wage law. She also headed the Orange County Central Labor Council. (Her sister Loretta Sanchez is also a member of Congress, but she does not have the same labor background and votes much more conservatively than her sister.)
Linda Sanchez, who represents a majority-Hispanic district in southeastern Los Angeles County, said it's clear that Congress isn't socioeconomically representative of the country -- and that comes across in the policy it sets.
"I feel sometimes that there's this sense that people are poor because they want to be, or they're working-class because they want to be or because they don't work hard enough," Sanchez told HuffPost. "I feel like there's this demonization of working people in general, but specifically definitely labor union members."
She said that her working-class, union background significantly informs her policy making.
"I understand what it's like to struggle and live paycheck to paycheck, or how incredibly intimidating an employer can be in terms of negotiating for salary, or other changes to the workplace," Sanchez said. "Having had that perspective of working in the labor movement, and also being a waitress and a receptionist, I know firsthand that for many workers, the reality that somehow there's this magic marketplace out there and if they have the skills they're gonna be valued and compensated fairly, that's not a reality for most workers."
The disconnect has legislative consequences. Perhaps because they don't have personal experience with struggling financially, members of Congress have been deeply confused about what unemployment insurance policy they've been voting on the past several years. Whatever one's opinion of the policy, the idea that legislators should understand the issues they're voting on is uncontroversial.
Michael Wasser, a senior policy analyst from ARAW who helped put the report together, said that in addition to its empirical findings, he found that union members who partake in the collective bargaining process are well-prepared for the consensus-building of legislating.
"When I did get into the legislature, and have to sit in a room with a bunch of folks and negotiate over a bill, it was deja-vu," said Carlton, who served as a steward and a member of the negotiating committee for her union in Las Vegas before arriving in the Nevada Senate. "Everybody had something that they wanted and didn't want and you just had to figure out how to put together a package that you could get consensus on … When you've got 25 ladies in a coffee shop all wanting things their way, you learn a lot of negotiating and consensus-building."
But despite the report's findings, Chris Townsend, political action director for the United Electrical Workers, cautioned against jumping to conclusions.
"Just because somebody's a union member, it's not a guarantee that they'll be progressive -- Ronald Reagan being the most extraordinary example," Townsend said.
Indeed, Reagan was a lifelong member of the Screen Actors Guild, and served as its president for seven terms. But as President of the United States, he also crushed the air traffic controllers strike in 1981, firing over 10,000 striking workers. The moment remains a bitter memory for the American labor movement.
In the House, meanwhile, there are legislators like Rep. Chip Cravaack (R-Minn.), a former steward for the Airline Pilots Association, or New York's Hanna, a member of the Operating Engineers union. Neither of their voting records rank particularly highly on the most recent AFL-CIO scorecard.
Indeed, Lamare said that his findings were pushed in a more conservative direction by including members of police unions, who generally vote with conservatives regardless of their backgrounds. He added that he didn't want to undermine the study by not including all union members, and that the study's findings were robust despite the cops' inclusion.
Townsend said the report raises a broader tactical question for the political strategy of unions. If rank-and-file workers are more likely than others to advocate for the broader interests of labor, then why aren't unions encouraging more of them to run?
In the last 20 years, there have been two major national attempts by unions to encourage their own members to seek elected office. Several unions, including the United Electrical Workers, tried to organize an independent Labor Party in 1996. The aim of the party was to recruit working-class candidates -- union or not -- to support working-class interests. Shortly thereafter, the AFL-CIO launched its "2000 in 2000" program to encourage workers to run for office. As part of that initiative, 901 union members ran for office in 2000, including 309 for the first time.
But both efforts have since fallen off the radar. The Labor Party hasn't been active for years. The AFL-CIO's initiative was gradually subsumed by other state-level programs, according to its current political director, Michael Podhorzer, such as New Jersey's "Labor Initiative Program," which recruits workers to run for office.
When asked if he thought the AFL-CIO was spending too many of its resources on electing politicians and not enough on encouraging its own members to get involved in the political process, Podhorzer insisted that wasn't the case. He pointed to the AFL-CIO's new political strategy of maintaining distance from the Democratic Party
"Our effort really took a sharp turn at the beginning of last year with [AFL-CIO] President [Richard] Trumka's declaration that we're no longer gonna be supporting candidates just because they're Democrats, and we're not going to be doing our work by giving money to candidates, but by investing in our own infrastructure and creating activists who are going to be there after the election to hold the politicians accountable," Podhorzer said. "And if a politician like [Sen.] Sherrod Brown, Elizabeth Warren or [Rep.] Tammy Baldwin is going to fight for workers, then I don't think it's a waste of money for us to organize workers to support them."
Nonetheless, Podhorzer said he couldn't confirm that any of those politicians had signed on to the AFL-CIO's most recent major initiative, the Second Bill of Rights, which the labor federation is trying to get politicians to support in exchange for endorsements.
Chris Townsend said all signs show that labor needs to start getting creative on the political front.
"It has been for the last couple of decades, and looks like it will be for the next foreseeable years, a strategy of just trying to buy time," he said. "Having some people elected who would understand what we're dealing with and then hopefully speak up about it once in awhile would be a great, refreshing thing. That being said, there just isn't any of it."
Patrick Svitek and Ryan Grim contributed reporting
Before You Go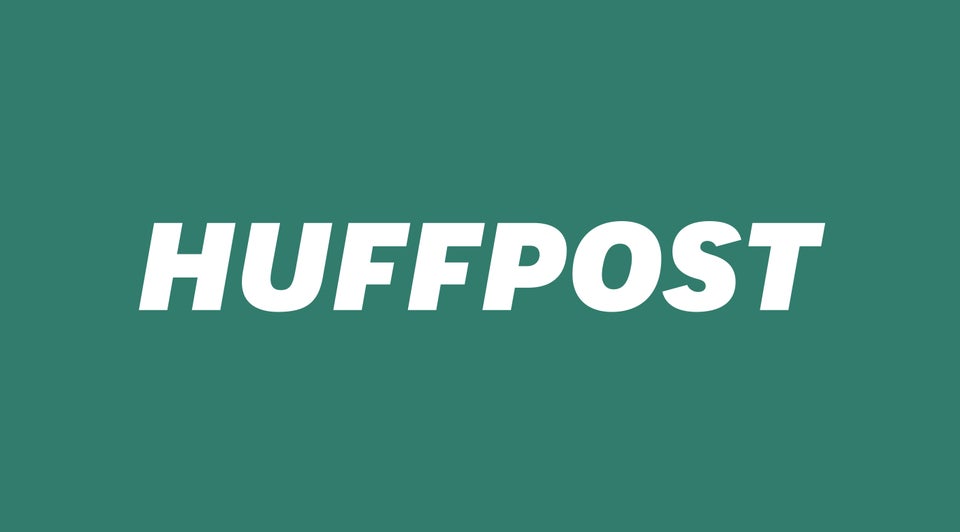 Polls: Obama vs. Romney
Popular in the Community