As unrest continues to grow in Baltimore over the death of Freddie Gray, a local police union president on Wednesday stood by comments in which he referred to protesters as a "lynch mob."
Though Gene Ryan, the president of the Fraternal Order of Police Lodge No. 3, admitted "maybe I need to reword that," when asked about the statement he made earlier on Wednesday, he largely defended the remarks.
Protests were sparked in Baltimore after police and city officials were unable to account for how Gray became fatally injured after being taken into police custody on April 12. An autopsy released earlier this week showed that he died of a spinal injury. Six officers have been suspended, but local civil rights leaders and Gray's family say they have no confidence in the police's investigation into Gray's death.
"The images seen on television look and sound much like a lynch mob in that they are calling for the immediate imprisonment of these officers without them ever receiving the due process that is the Constitutional right of every citizen, including law enforcement officers," Ryan said of the protests on Wednesday, in a statement obtained by the Baltimore Sun.
In audio featured on Democracy Now of a press conference later that day, a reporter can be heard asking Ryan whether he's concerned about the tone of his remarks.
"No, because I was quite offended by some of the things that were being said yesterday," Ryan said. "I put that, because they've already tried and convicted the officers, and that's just unfair."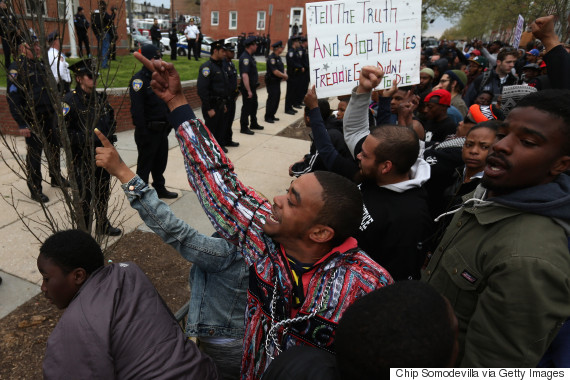 In the original statement, Ryan also expressed his condolences to the Gray family.
Former Black Panther Eddie Conway pushed back against Ryan's comments when asked about them on Democracy Now.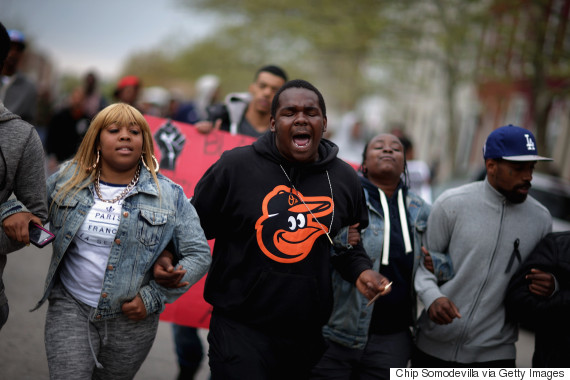 "A lynching did occur," Conway said. "Freddie Gray was lynched. There was a lynch mob. There is a body. There was a death without a trial, without a jury, without a sentence. There was an execution. That's lynching."
"So, for anybody to say that people that exercise their First Amendment right to protest, to demand justice, to demand an investigation, is a lynch mob, it's 1984," Conway continued.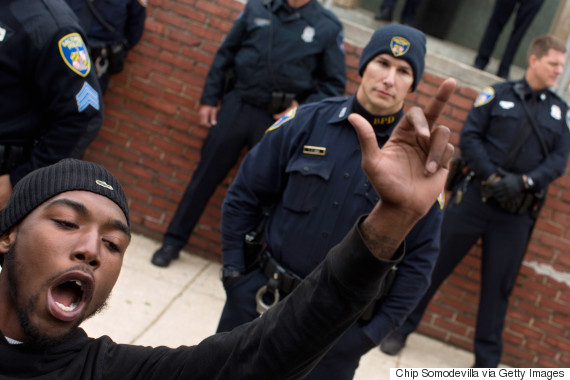 Support HuffPost
The Stakes Have Never Been Higher
Related
Before You Go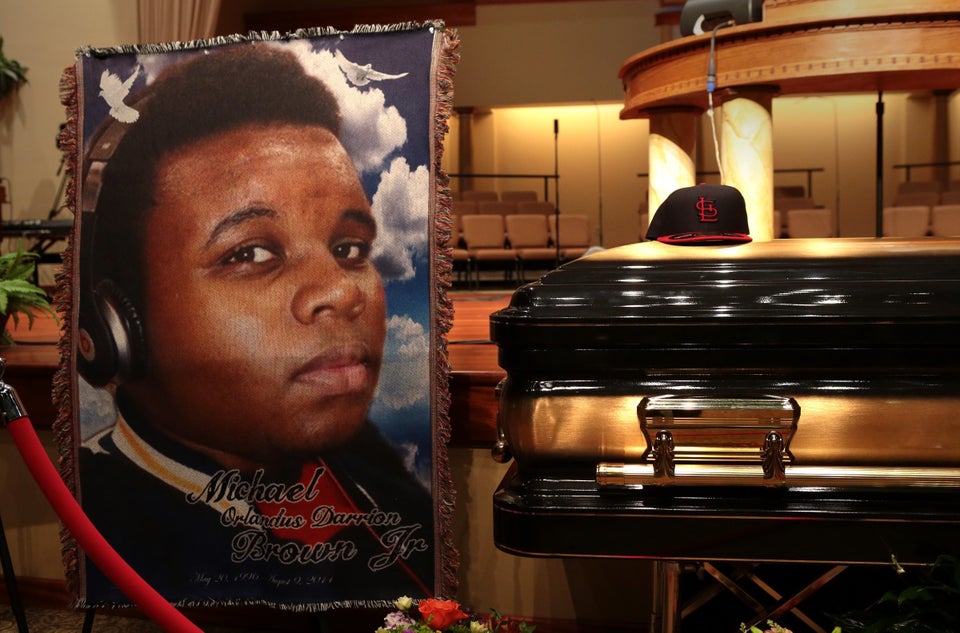 2014 Police Killings
Popular in the Community