Noted restaurateur Danny Meyer, the CEO of Union Square Hospitality Group, announced plans on Wednesday to banish tipping at each of the group's 13 full-service New York City restaurants.
According to The New York Times, the rollout for this initiative will begin in November, and is expected to take a full year to implement. Union Square Hospitality Group restaurants include everything from The Modern, a Michelin-starred restaurant at the Museum of Modern Art, to Marta, a high-end pizzeria north of Madison Square Park.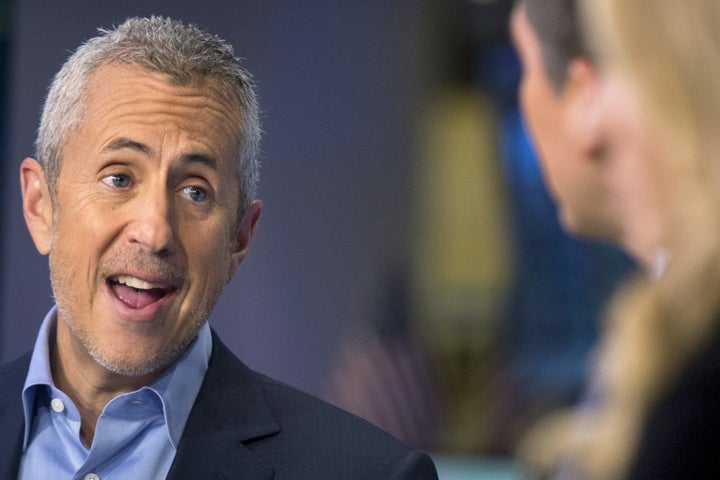 Recently, our entire company has been engaged in a robust conversation about how we can provide even more meaningful career opportunities and advancement for our 1,800 employees. It has become increasingly clear to us that a major obstacle in this endeavor is the practice of tipping.

There are countless laws and regulations that determine which positions in a restaurant may, and may not share in gratuities. We believe hospitality is a team sport, and that it takes an entire team to provide you with the experiences you have come to expect from us. Unfortunately, many of our colleagues — our cooks, reservationists, and dishwashers to name a few — aren't able to share in our guests' generosity, even though their contributions are just as vital to the outcome of your experience at one of our restaurants.
The lack of tips at the 13 restaurants will be offset by an across-the-board increase in prices, but in his statement, Meyer argued the end-cost to consumers won't change all that much, if at all.
"But for our teams, the change will be significant," Meyer added. "We will now have the ability to compensate all of our employees equitably, competitively, and professionally. And by eliminating tipping, our employees who want to grow financially and professionally will be able to earn those opportunities based on the merit of their work."
Meyer opened Union Square Cafe in 1985 at the age of 27, and is behind a number of acclaimed New York City restaurants. As Eater notes, he has clearly been mulling this over for some time, judging by this excerpt from a newsletter he wrote in 1994:
The American system of tipping is awkward for all parties involved: restaurant patrons are expected to have the expertise to motivate and properly remunerate service professionals; servers are expected to please up to 1,000 different employers (for most of us, one boss is enough!); and restaurateurs surrender their use of compensation as an appropriate tool to reward merit and promote excellence … Imagine, if to prompt better service from your shoe salesman, you had to tip on the cost of your shoes, factoring in your perception of his shoe knowledge and the number of trips he took to the stockroom in search of your size. As a customer, isn't it less complicated that the service he performs is included in the price of your shoes?