 Trustees of Union Theological Seminary in New York City voted on Tuesday to divest from fossil fuels, making Union the world's first seminary to take such action in the fight against climate change, according to a release sent to The Huffington Post.
The Board of Trustees agreed by unanimous vote to begin divesting fossil fuels from the schools $108.4 million endowment, the release said. As part of a larger green initiative the school will also work with students and environmental organizations to develop a sustainability policy for the campus and host a conference entitled Religions for the Earth leading up to the United Nations' Climate Summit in September.
"Scripture tells us that all of the world is God's precious creation, and our place within it is to care for and respect the health of the whole," Union President Serene Jones said in the release. "As a seminary dedicated to social justice, we have a critical call to live out our values in the world. Climate change poses a catastrophic threat, and as stewards of God's creation we simply must act."
Though it may be the first seminary to fully divest from fossil fuels, Union joins a growing movement of religious organizations taking action to promote sustainability. In July 2013 the General Synod of the United Church of Christ voted to begin a path to divestment from fossil fuels companies, becoming the first major religious body in the U.S. to make such a decision.
This growing religious green movement comes to life in Union's decision to divest and also in its partnering with other faith-based service organizations to host the Religions for the Earth conference, including GreenFaith, the Interfaith Center of New York, the Parliament of the World's Religions, the World Council of Churches, and Religions for Peace.
"Union's vote to divest is prophetic and strong," Rev. Fletcher Harper of GreenFaith said. "The seminary's commitment highlights the grave danger posed by climate change and the fossil fuel industry, and is a model for seminaries globally."
Prominent environmentalist and founder of 350.org Bill McKibben also commented on Union's vote, saying:
"Union is the cradle of progressive Protestantism in the US, so I expect this decision will have a major impact. Not only is Union a moral leader, it's also a resident of Manhattan with long ties to the city's leaders, meaning that divestment now has a foothold in the world's financial capital. I predict this will be the first of many seminaries that heed the call to stand up for God's creation."
Read the trustees' full resolution below:
As members of the Board of Trustees of Union Theological Seminary, we take seriously our commitment to assuring that Union live up to the educational and theological principles stated in Union's Mission Statement. A key feature of that mission involves pursuing "care for God's creation." We are deeply concerned about the rapidly deteriorating state of the planet's health, and we are actively committed to finding ever new ways to participate in its healing. Towards this end, we have developed investment policies that lessen the harm we do to the earth.

As we take this step, we are conscious of our several important obligations to Union, its faculty, its students, and its donors, to do no unnecessary damage to our endowment's investment returns. We believe we can accomplish that end by proceeding patiently and thoughtfully with our longstanding investment managers as they accept our intentions in this regard.

We believe, as well, that giving our attention to these matters is an ongoing process and that our policies will develop over time. We also recognize that in addition to our investment practices, Union must have an integrated, campus strategy for addressing concerns about climate change and planetary health.

Below are the policies that the Seminary will implement going forward:

• We will ask the managers of each of our separately managed accounts to divest of, and not invest in, fossil-fuel companies, just as we have for liquor, tobacco and other industries.
• We will ask our valued, highly regarded managers of our commingled funds if the funds' portfolios include fossil-fuel companies. If so, we will ask for the formation of a fossil-fuel free fund and indicate our desire to consider that refashioned fund.
• We will screen those commingled funds which are not central to our portfolio, and, if those funds will not divest of fossil-fuel stocks, we will withdraw from those funds and find some which will.
• For any future donors to endowed funds, we will work to provide a fossil-fuel free fund, if they so wish.

We ask the Investment Committee to take appropriate care to implement this policy in a manner that minimizes its impact on the overall investment returns that support the mission of the Seminary and that they periodically offer reports to the Board as to progress.

Our view as Trustees is that Union should take these steps on moral grounds. As people of faith and good will, we care deeply about our planet and all that dwells therein, and we are determined to pursue practices that heal, not harm, our environment.
Before You Go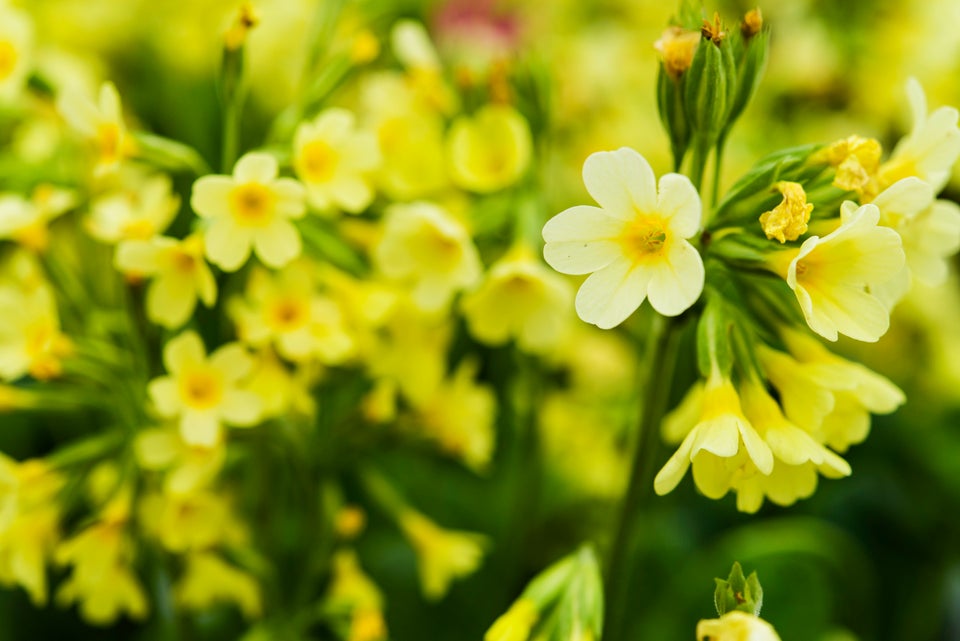 Faith-Based Environmental Organizations
Popular in the Community