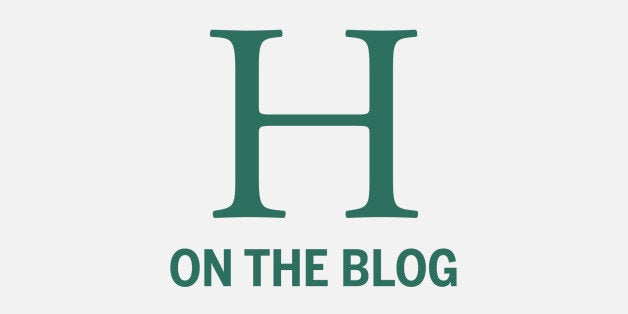 The world of college sports was surprised on March 26 when Peter Sung Ohr, regional director of the Chicago office of the National Labor Relations Board (NLRB), issued a decision concluding that Northwestern University football players were employees and eligible to vote for union representation. Though the vote has taken place, we will not know the results until the many appeals and challenges have been decided.
There has been substantial commentary on the decision and much speculation as to what will happen as a result. Will players vote to unionize? Will negotiations occur with the university? Could we see a strike?
Labor relations issues have long been a focal point of my research and teaching. From my vantage point, Ohr's decision deserves attention on two levels. The first is whether the decision will survive the appeals that have already started. The second is the underlying issue of whether college football players are unfairly treated by universities.
Ohr made several specific findings in concluding that Northwestern's football players were eligible for collective bargaining rights. The first was the determination that the football players were in fact employees of the university. Under the National Labor Relations Act, an employee is someone who is paid to perform services for another person or entity and the nature of the services are controlled by the other person or entity. After a long description of the way football players spend their days, the role and authority of coaches, and the provision of scholarships to most players, Ohr concluded the players on scholarship were employees.

As a result of Ohr's order, on April 25, the 76 scholarship members of Northwestern's football team participated in their union-organizing election and voted whether to be represented for collective bargaining by the College Athletes Players Association (CAPA). Because the NLRB has accepted a request from Northwestern to review Ohr's decision, the results of the election won't be revealed for some time.
The appeals process will reveal each side's arguments. CAPA and its allies will argue that Ohr's decision was correct, tightly written and consistent with U.S. labor law. To borrow a sports analogy, think of the union as executing the prevent defense, given they are ahead on the scoreboard, and the clock is running out.
The university will certainly challenge whether a football player is an employee. Various reasons may be cited. For example, football players are not paid and, while they receive scholarships for their services, it will be argued that the NLRB has held in other cases that graduate assistants receiving scholarships are not employees. It will be noted that the IRS does not treat scholarships as income, highlighting the varying treatments that different parts of government give to scholarship athletes.
Even if the NLRB decides that football players are employees, a variety of challenges await in deciding whether the bargaining unit announced by Ohr is appropriate for collective bargaining purposes. Northwestern could argue that an appropriate unit should include all scholarship athletes across all sports, all scholarship athletes in revenue-producing sports, or all male athletes (or female athletes) on scholarship. The bargaining unit decision is important because it determines who gets to vote in a representation election. Research shows that larger and broader units are less likely to vote for a union representative than smaller and narrower ones. A university or union could argue for a different unit, in part because the union may have less support in one unit formulation than in another. Different universities could argue for different unit configurations based on the unique characteristics of their campus.
In the end, even if all appeals are resolved in favor of CAPA, the players vote to be represented, and bargaining occurs, there is no guarantee that an agreement will be reached. If an agreement is not reached and the players go on strike, the university would be allowed to permanently replace them. As you can see, it is a long road from receiving the eligibility to vote in a representation election to the unionization of Northwestern's football team.
Recall also that Ohr's decision applies only to private universities, as public universities are covered by state laws. This means that, even if the decision is upheld by the NLRB and courts, it will only apply to a handful of nonprofit, private colleges -- such as Northwestern, Vanderbilt, Stanford and Duke, each of which participate in NCAA Division 1 football. The likelihood that the decision will be embraced by state legislators and state public employee relations boards is unknown. At the same time, logic suggests that it will not be embraced. For example, will legislators in Alabama, Georgia, Texas or South Carolina give football players the right to bargain? And will legislators in other states who may be more sympathetic (e.g. California, Oregon, Maryland, etc.) be willing to impose costs on their teams given the likely decisions in other states? As of today, legislators in Ohio have already introduced legislation stating that college football players are not employees.
The biggest effect of the NLRB decision, should it be upheld, could be to de-emphasize football and basketball in premier private universities. This could create a boon in college football and basketball at public universities. The de-emphasis would occur because the cost of unionization may make it prohibitively expensive for private universities to compete with public universities.
Considering all of these issues, I expect that the Northwestern decision will be overturned on appeal or will stimulate more aggressive anti-union approaches by private universities to generate negative votes in any required representation election. I would be surprised if any state allowed athletes at public universities to be classified as employees for the purpose of collective bargaining. Thus, the primary importance of the situation at Northwestern is to raise awareness of the issues faced by college athletes.
Unfortunately, if my outcome prediction is correct, the situation will ironically distract universities and the NCAA from the underlying problems on which the Northwestern unionization drive was premised. CAPA raised concerns about adequate protection for players from concussions, sufficient medical insurance and treatment for players, and access to a larger share of the revenue bounty that college sports generate for universities.
While the Northwestern decision will probably not change college football as we know it today, it could stimulate a reasoned discussion on the contributions of college athletes to the revenue generated by football and basketball. Universities will benefit from such a discussion, especially given state budget cuts to higher education, high tuition and the current economic climate. Student athletes will benefit, given they are the ones producing massive revenue streams. I hope that such a discussion occurs and generates a more thoughtful way to handle these matters in the university environment.
REAL LIFE. REAL NEWS. REAL VOICES.
Help us tell more of the stories that matter from voices that too often remain unheard.